A few months ago, I was convinced I could never be a designer.
By Patricia Zee
Going into college, I thought that I should get a job in business, engineering, or something along the lines of what my parents (and frankly almost everyone else) thought was a stable and sustainable career. I was always the type of person who loved watching commercials or going to museums and imagining all the work that went behind the end product, but I could never imagine myself actually being the one behind the canvas. The image of a starving artist has constantly been engraved into my head, and while I saw so many of my peers succeed in the field, it never occurred to me that I could someday walk in their footprints.
I decided to pursue a hybrid degree of design and business management; one that taught me the ins-and-outs of properly prepping a file for press, creating functioning cells in excel, difference in the various business laws, financial & managerial accounting, and so forth. I felt like a part of me was being wasted…as if I had not learned everything that I wanted to learn. Logically, I felt like I was doing all I can, but I could not shake this feeling off that I was wrong.
It was by accident that I stumbled into an Advanced Web Design and Production class for my major. It wasn't even a class for my concentration, but I was curious and had a few free class credits so I thought I would give it a shot. Our main project was to code our entire portfolio based around what profession we wanted to pursue. Being the management-focused person I am, I centered my work around that laundry list of skills I mentioned earlier. To my surprise, my professor pulled me aside and told me flat out that I was pursuing the wrong career.
At first I ignored her and continued to apply for jobs in project management or other "more stable" jobs, but that worried feeling came back to raise its head
What am I doing wrong?
I entered my college's career week still jobless and worried. With my graduation date creeping closer, I attended a career walk talk from Affinity Creative Group's Marketing Analyst, Nick Azevedo. He talked about his experiences and how important it is to balance life with work, and how to truly dive deep and discover your passions. I was inspired to say the least. I appreciated how his workplace seemed to really value individual growth and exploration, and I was curious to learn more. It was later when I met Justin Witt, the Digital Director, who told me about a UI/UX design internship with their team.
Fast forward a few phone calls and interviews and here I am.
Since I started, I've learned so much about design, photography editing…but most importantly I learned what it's like to work somewhere you enjoy going to every day. A place where you want to give every project your all. Not only because you're passionate about the work you're creating, but because you're inspired by the people around you. The team at Affinity really made me feel valued, not just as an intern, but as a human being. They cared about what I had to say and were willing to go out of their way to help me whenever I had a question. While fun company parties are always a plus regardless of the job, it truly is the people that can make you excited about waking up to drive an hour and a half to work.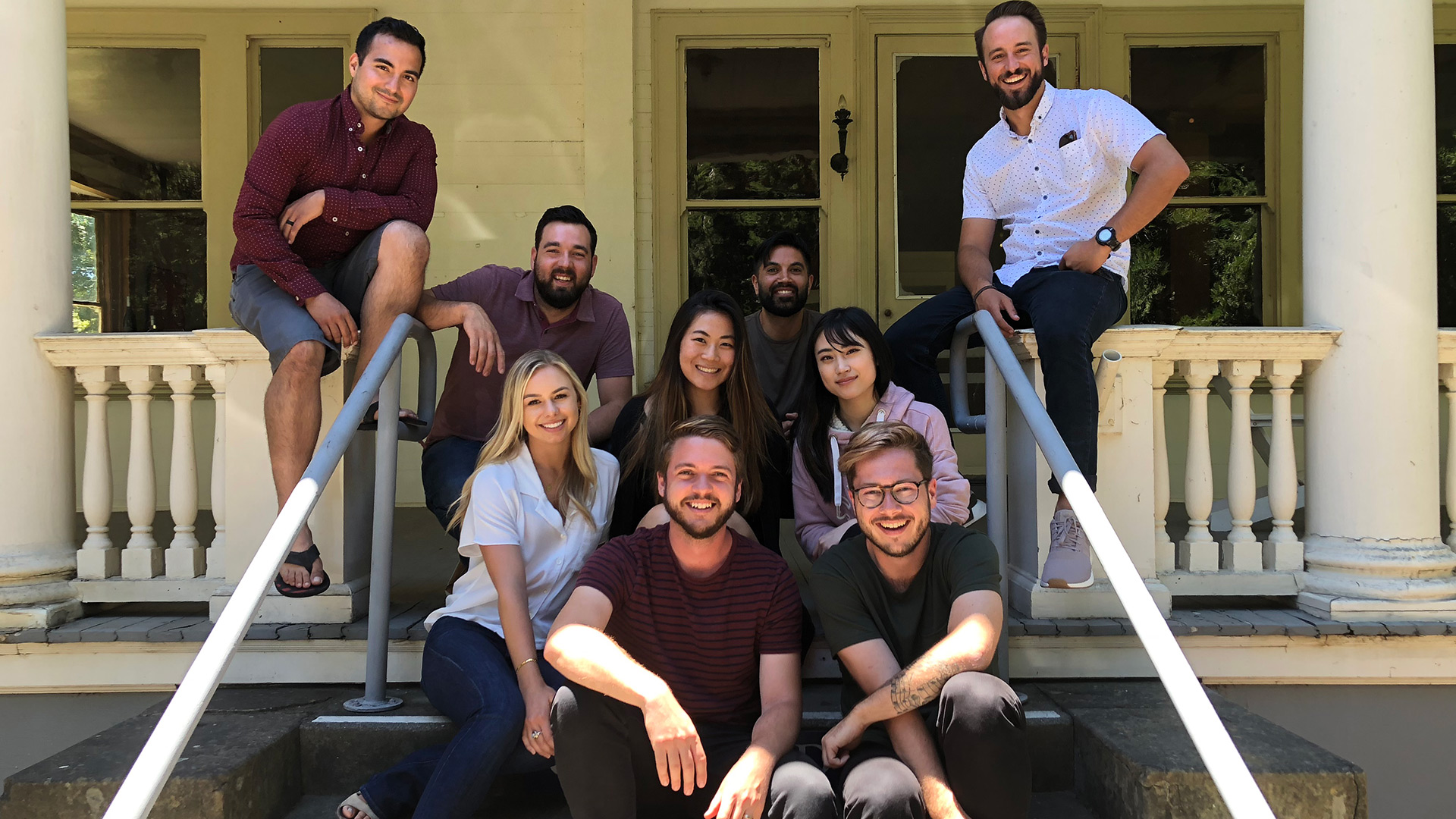 In summary…
While I learned all the hypotheticals and concepts that should help me survive the workforce, school cannot teach the most important thing to know in order to thrive in the post-grad life:
What is it that you value the most?
Is it the people you work with? Is it flexible hours where you can work from home while recovering from wisdom tooth surgery? What about having the freedom and confidence to admit to your peers that you need help? Or a place where they want to hear what you have to say and truly value your perspectives?
For me, it's somewhere that is committed to helping me grow as both a professional and as a human being.
Everyone's journey to finding the answer to that question is different, and I am very honored to have been able to start my journey here.