Affinity Wins Best of Innovation at 2019 SHOP/West Coast POP Show
The West Coast POP show provides an opportunity for agencies and display companies to come together and share their most creative retail marketing work. This year, Affinity Retail took home three gold awards for the Duckhorn Vineyards end cap display, the Kendall-Jackson point of sale bottle display, and the Altos Tequila Countertop Display.
The Altos Tequila display was also awarded one of the show's top honors – Best of Innovation. As an agency, one of our core values is in creating meaningful experiences through innovation – creativity is in our DNA. We carry that with us wherever we go, and to receive an award that matches that value is truly an honor.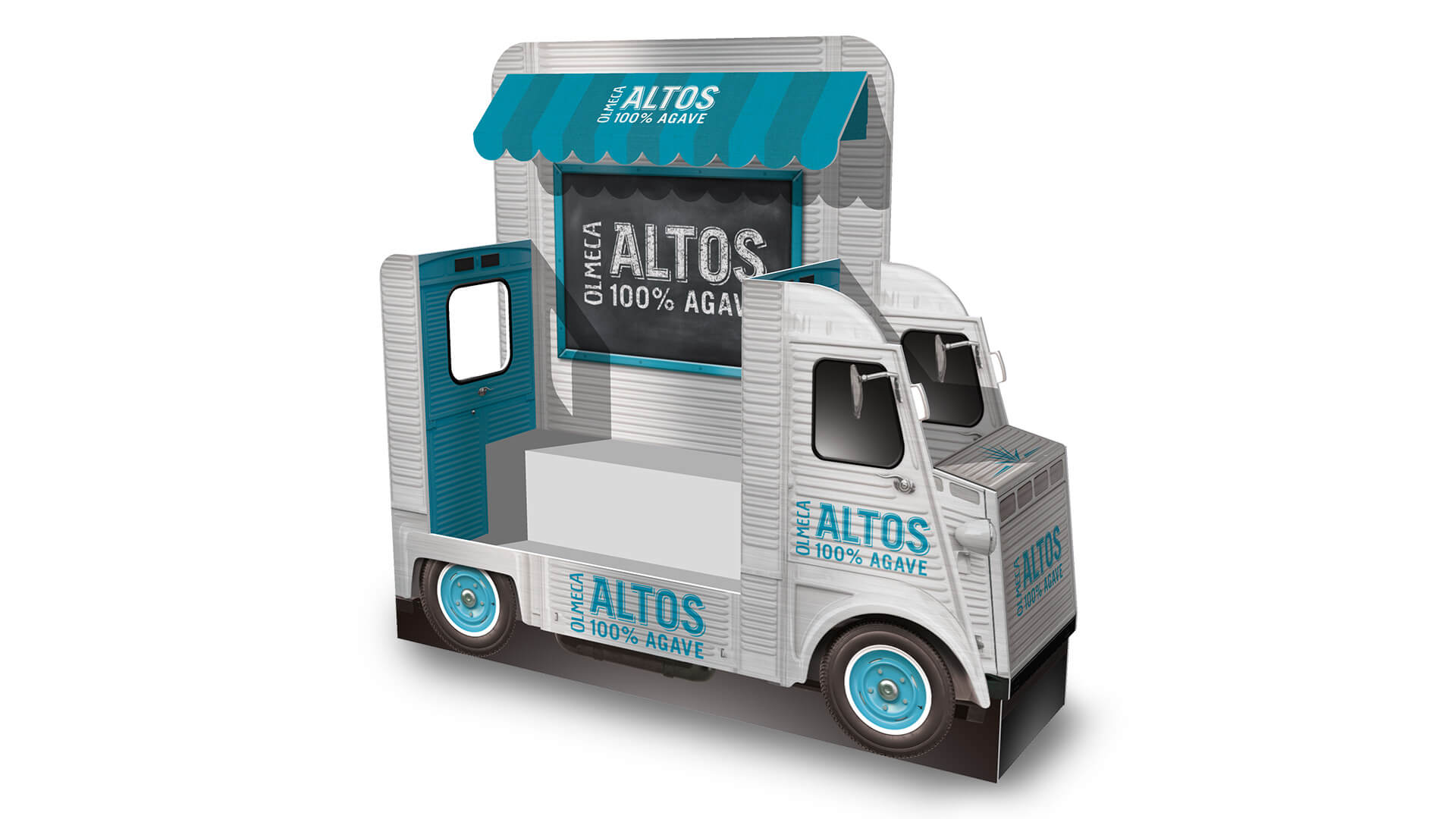 SHOP! provides research, education and networking to more than 1,400 member companies and affiliates globally and holds national competitions to showcase the best of the best in the retail display environment.
A commentary on the Best in Innovation award from our Creative Director, Mark Ray: "Retail is Detail" and Tequila remains a highly competitive product in the spirits category. Consumer engagement happens when you connect and inspire consumers while delivering the brand story, sometimes in an unexpected way. Affinity Creative Group was asked to build and adapt a branded concept of the 'mobile Tequila truck' into this colorful, stylish countertop display. Our group adapted the theme for small space – countertop opportunities in independent and C-stores stores. The innovation is found in the original art to create differentiation of other tequila brands. The display features 14 – 50ml bottles and direct printing onto acrylic with hidden glue to create a seamless display.