Social Media Strategy: Wine & Spirits Edition

Social Media For Wine & Spirits Companies
Social media is not just about community anymore—it's about commerce. Whether people are crowd-sourcing their friends' favorite tasting rooms or shopping for their next favorite flavored whiskey, social media offers wine and spirits brands virtually unlimited tools to reach consumers where they spend much of their free time.
Social media allows wine and spirits brands to take the connections they make in their tasting rooms into the digital world and cultivate relationships beyond the retail environment. In addition to providing tools to build connections with consumers, social media offers the opportunity to increase brand awareness, the ability to communicate expertise, and ultimately, drive sales. 
We know that developing a solid social media strategy for your brand can be daunting—especially when you've never used social media for business before. That's why we've put together a simple list to help you get started. 
Set S.M.A.R.T. Goals 
The first step to creating an effective social media strategy is defining your primary goal or the single most important thing you want to achieve. This can be as simple as creating profile pages on social media networking sites. Then you'll need to identify your secondary goals. Secondary goals are used to measure the success of your tactics within your primary goal. For example, if your primary goal is to set up a Company Page on Facebook, a secondary goal would be to gain 500 fans by the end of Q3. Both primary and secondary should be S.M.A.R.T. goals. S.M.A.R.T. stands for specific, measurable, attainable, relevant, and time-bound. Establishing S.M.A.R.T. goals ensures that each goal is tied to your brand's business goals, is supported by your brand's leadership and stakeholders, and includes key performance indicators (KPI) that will help you measure your progress towards achieving your goals.
Identify Your Target Audience
Before you consider posting on a social profile, it's important that you know who you're talking to. Knowing your target customer will mean that you also know how to talk to that consumer. Much like your brand, your target audience on social media should be comprised of people that are most likely to respond to your products and promotions with positive action. Your target audience, or consumer profiles, can be based on broad factors like age, location, geography, and income, and specific factors such as brand affiliations, values, opinions, interests, lifestyles, professional seniority, level of education, and more.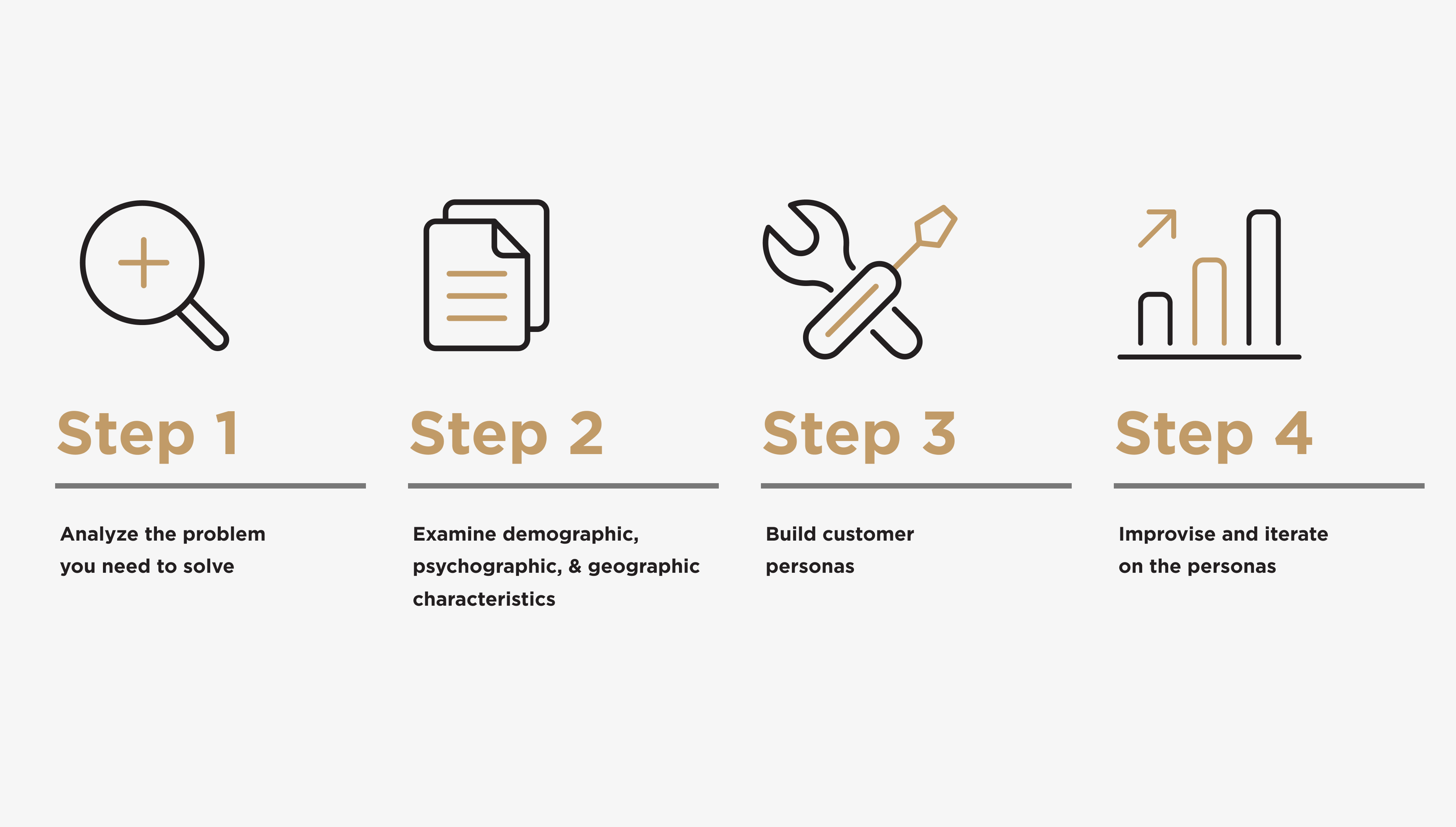 Having a clear target audience mapped to your goals helps you to identify the following audience segments: 
1. Your most valuable audience: The consumer profile that drives the most value for your brand.
2. Your aspirational audience: The consumer profile you want to know and understand your brand better. 
3. Your influencer audience: The consumer profile who is inspirational and can elevate your brand by amplifying your messaging to their own social networks.
You'll want to uncover where your audience spends their time online, where they are geographically, and who they are psychographically. You'll need to intimately understand their goals, motivations, and challenges, and then generate and share content that adds value. Finally, you'll need to know what steps your personas take on the path to purchase. Once you've identified your target audience segments you can begin to create strategic content that speaks directly to the consumer profile for each audience segment.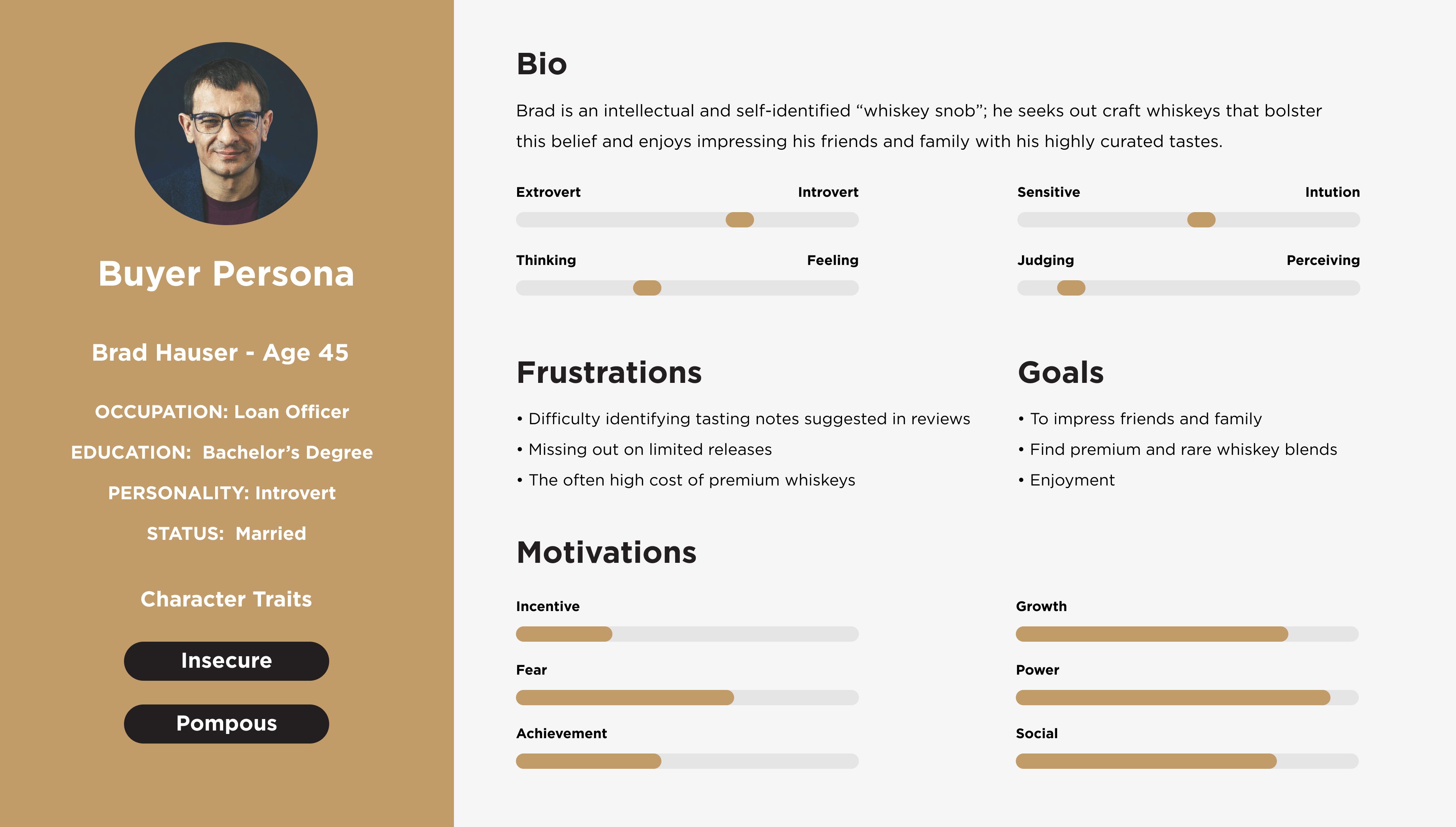 Establish A Social Network Channel Strategy
Purveyors of wine and spirits can choose from a variety of different social media platforms. Your selection method should depend on your brand, your target consumer, and where they spend their time, as well as your budget, and your timeline. Identify the primary channels that will be most effective in targeting, communicating, and engaging your target audience with organic and paid advertising campaigns. You should also be able to identify the secondary social channels that you'll monitor for future growth. 
Once you've outlined where you want to be, you should focus on what success looks like on each of those channels and set KPIs. Is success growth, engagement, or web traffic? Determining what success looks like on each channel will help you identify the tactics you will try and channel-specific features you'll employ to reach your goals.
Design Your Social Media Content Strategy
A strong social media content strategy will allow you to post with purpose. It should come as no surprise that we're living in a visual world. In fact, half the human brain is devoted to processing visual information and visual content is 40 times more likely to be shared on social media than other content.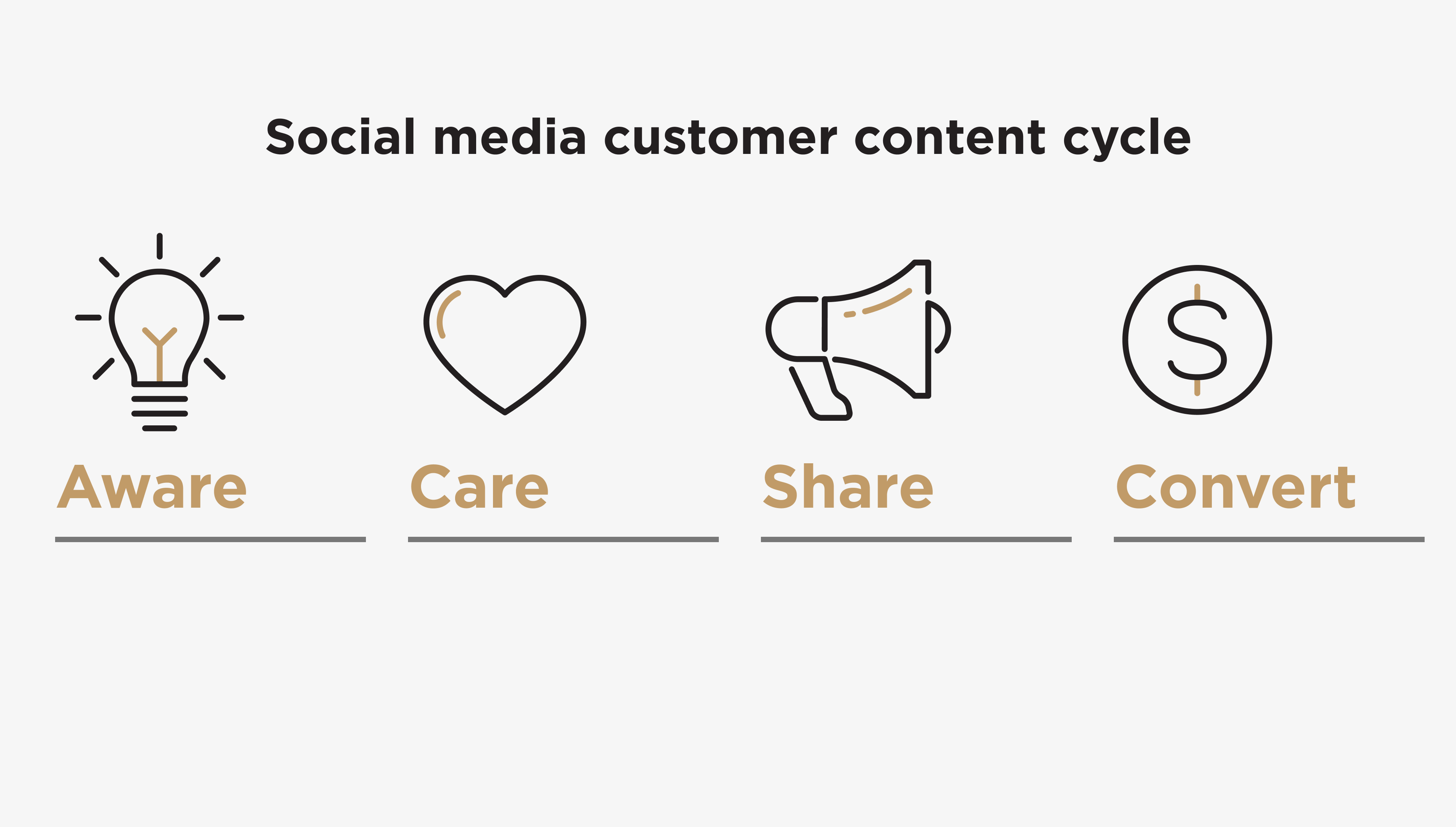 Social media provides an incredible opportunity for wine and spirits brands to reach consumers with visuals that are strategically customized to their specific interests, needs, and desires. The goal of your content should be to provide enough value to draw your audience into your messaging, and over time, cultivate an audience that is engaged, committed, and convinced that your posts are worth reading. Good writers know how to choose the right themes and the right words. Researchers found that in some cases, the brain makes no distinction between reading about an experience and encountering it in real life so instead of simply conveying an idea, think about creating an experience in the same way you do in your tasting room. Do this by keeping your voice and your visuals consistent and on-brand, showcasing your values and personality and speaking to topics that your target audience finds useful, inspiring, and beautiful. 
Plan Your Social Media Execution
Now that you've done your homework and you should be ready to get started with execution. Assign roles and create a schedule of what you plan to do daily, weekly, monthly, quarterly, and yearly. For example, you may plan on posting weekly but generate and review analytics reports monthly. Make sure your calendar includes regular meetings with your team and any other stakeholders to review your progress and make any updates necessary to ensure you're hitting your KPIs. As you execute your strategy, it's important to continually ask what is working, what isn't, review what you're learning, and apply those insights moving forward. 
Need Help With Your Social Media Strategy?
Affinity Creative Group's talented team of award-winning social media strategists are experienced in working with wine and spirits companies to create engaging social media content that drives sales. Contact us to discuss your top social media marketing challenges and opportunities and get 3 customized, actionable recommendations for your 2021 growth strategy! 
About the Author:
Carolyn Schwartz is the Marketing Manager at Affinity Creative Group, Mare Island, CA. Carolyn has spent her career in the wine and spirits industry, working under some of the world's largest wine brands. With experience on both sides of the desk, social media marketing is one of Carolyn's favorite techniques to strategize innovative ways for brands to connect with existing customers and reach new audiences.