Worthwhile Trends to Carry into the New Year
by Carolyn Schwartz
We're all familiar with the classic phrase, "New Year, new me." However, how accustomed are we to sticking with such a difficult resolution?
As we begin to embark on our journey into the new year, we decide that we must shed our winter weight, live a healthier lifestyle, and of course commit to that dreaded, "Sober January" promise we made to ourselves in December.
In the spirit of a new, healthier year, this article will help detox my newsfeed. After all, "Mostly Sober January" is more my style.
Will this year be any different from the last? With society's annual renewal to health and fitness, many non-alcoholic alternative beverages have gained immense popularity. Primarily amongst the Millennial Generation.
Flavored Sparkling Water
By now, you've probably noticed the flavored sparkling water movement, specifically with La Croix, a national market leader. Although I've been drinking La Croix for years, I have seen more popularity with the brand now more than ever.
Crystal Geyser Water Company has been another leading beverage option since 1977. Locally founded in Napa Valley, California this industry favorite was the first to introduce flavored sparkling water to the U.S. Personally, I try to only purchase local products. As a California resident, Crystal Geyser has always been my go-to when selecting a bottle of sparkling water.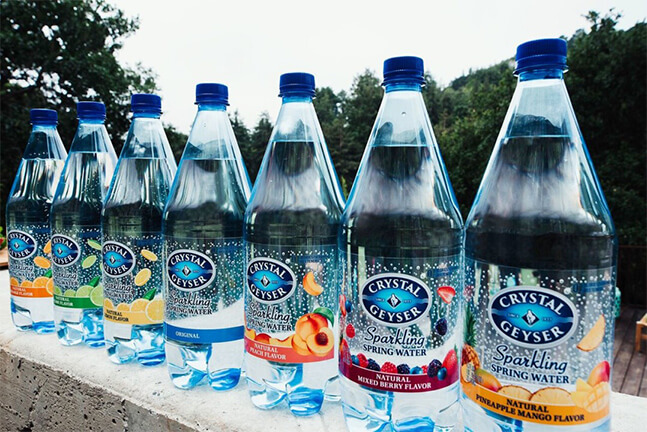 Although it may seem that flavored sparkling water is a newer trend, Crystal Geyser proudly paved the way. Offering both Sparkling Mineral water and Sparkling Springwater, they are one of the few remaining water companies to source its water directly from the United States.
As society continues to help mold ourselves with healthier lifestyle choices, it's very likely that we'll start to see even more competition in the flavored, sparkling water field. Lagunitas Brewing Company, for example, has released their very own, Lagunitas Hop Water.
"An IPA-inspired refreshment that's zero-alcohol, zero-carbohydrate, and zero-calorie, made using everything we know about hops." Brew Master, Jeremy Marshall, describes.
Lagunitas Hop Water definitely won't be the last packaged water breakthrough we see from a brewing company. With the water industry experiencing many global changes, brewing competitors are not too far behind.
Functional Beverages
This nonalcoholic trend not only acts as an alternative beverage but provides consumers with significant health benefits as well. Ingredients such as Turmeric, Activated Charcoal, Matcha, Melatonin, Aloe Vera and Vinegar are frequently used. Of course, these are ingredients that have been around for hundreds to thousands of years, yet the demand has risen over the past decade or so.
One of the most well-known functional beverages in the industry is Kombucha. Although it is relatively new to the United States, it has been consumed in Eastern cultures for centuries. With a plethora of health benefits to name, the fermented drink is mainly known for its rich source of probiotics, using Vinegar, SCOBY, Tea, and many other natural ingredients.
Another tremendous competitor in this beverage category is Guayakí Yerba Mate.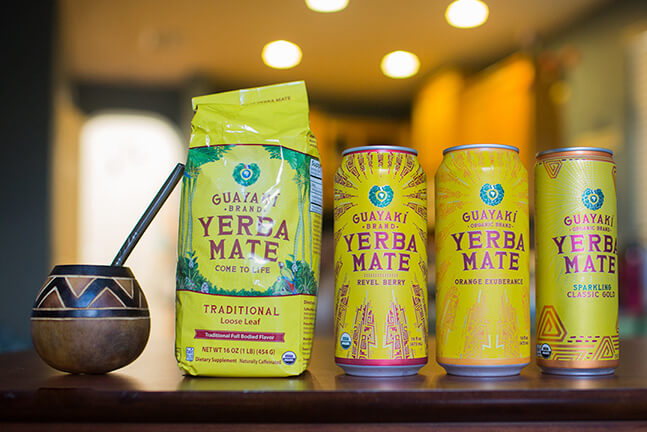 Brewed right here in Northern California, Guayakí created a natural energy drink that has become one of the most popular beverages on the West Coast. Made from naturally caffeinated and nourishing leaves found in the South American Atlantic rainforest, the unique drink contains 24 vitamins and minerals, 15 amino acids, and abundant polyphenols.
With 17 revitalizing flavors, including both sparkling and non-sparkling options, Guayakí Yerba Mate serves as one of the most common non-alcoholic beverages in California. However, their mission doesn't end with the Golden State. Guayakí is continuing to spread their yerba mate culture by connecting with communities worldwide.
Guayakí Yerba Mate isn't the only tea that deserves praise as a functional beverage, as Tejava serves as the United State's original unsweetened black tea.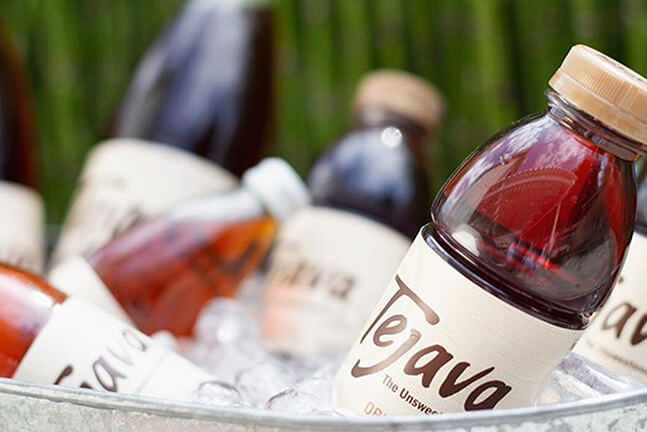 Studies have shown that the antioxidant properties in black tea are credited with decreasing the risks of chronic disease and improving overall heart health. Tejava black tea not only has nutritional benefits but can help increase focus, productivity and alertness.
High-end, Alcohol-free Drinks
This beverage category has taken the term "Mocktails" to a whole new level. As someone who is heavily involved in the wine and spirits industry, I've been closely following this current trend over the past few months.
I've noticed that both wineries and breweries have begun carrying a wider variety of beverage options. The same can also be applied to distilleries. According to an article posted by, Tales of the Cocktail Foundation, serving more than just alcoholic drinks can provide a greater customer experience.
Seedlip has been a significant competitor in this category, using the clever slogan, "What To Drink When You're Not Drinking." The distilled spirit alternative has seen most of its success in the UK but has slowly started to grow in the United States as well.
So cheers, to the new year and all new endeavors! If you are one of those brave souls who decided to participate in a healthier 2019, be sure to enjoy these non-alcoholic beverage alternatives to start your year off right.