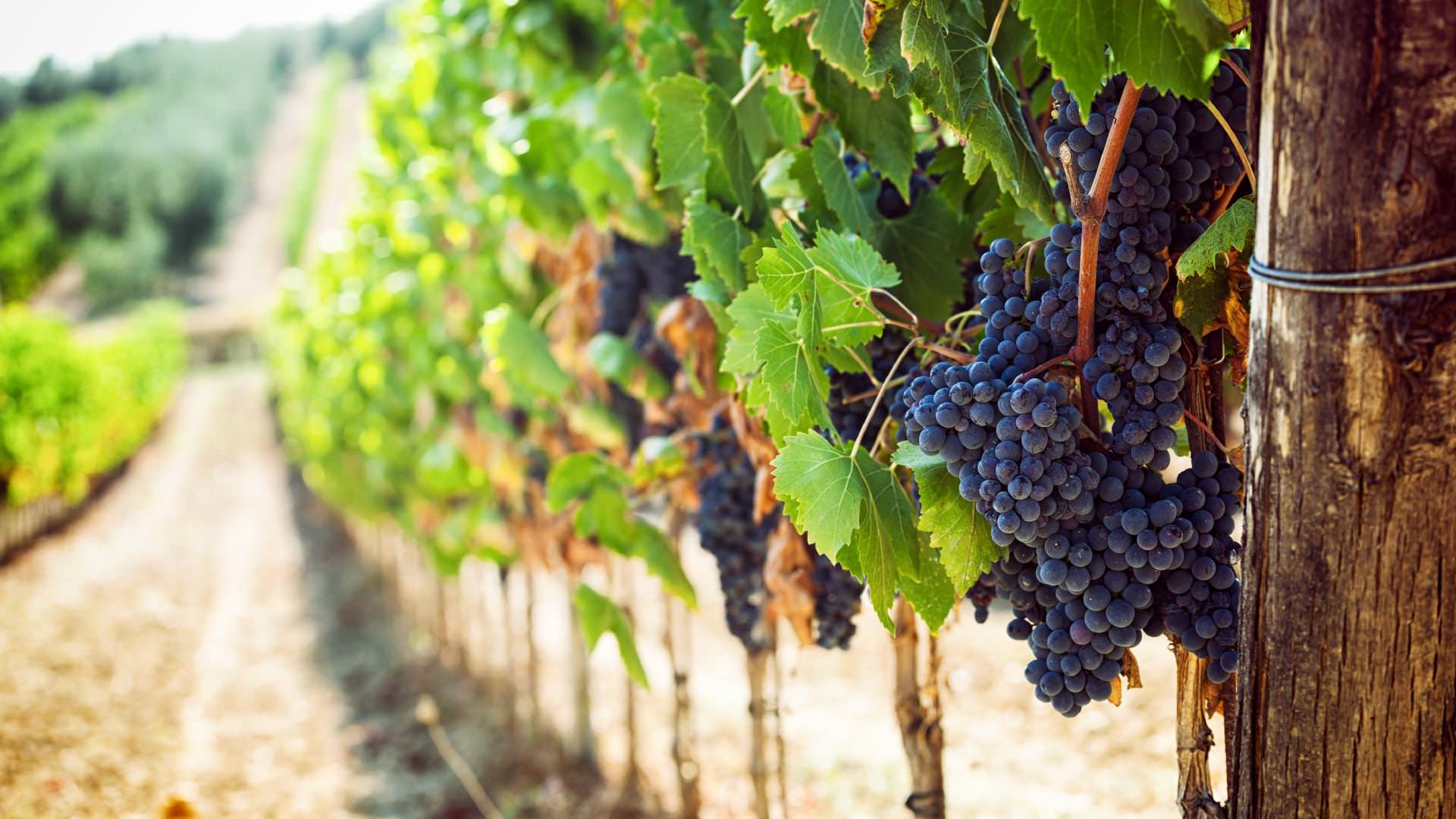 The Organic Farm-to-Table Experience
BONTERRA TABLE
Bonterra brings to market a true organic farm-to-table experience (pun intended). The inspiration for the wine is simple: organic grapes produce the purest expression of the land from which they are farmed. The Affinity Retail team set out to create an authentic Bonterra experience that represented their story in the physical context of the store.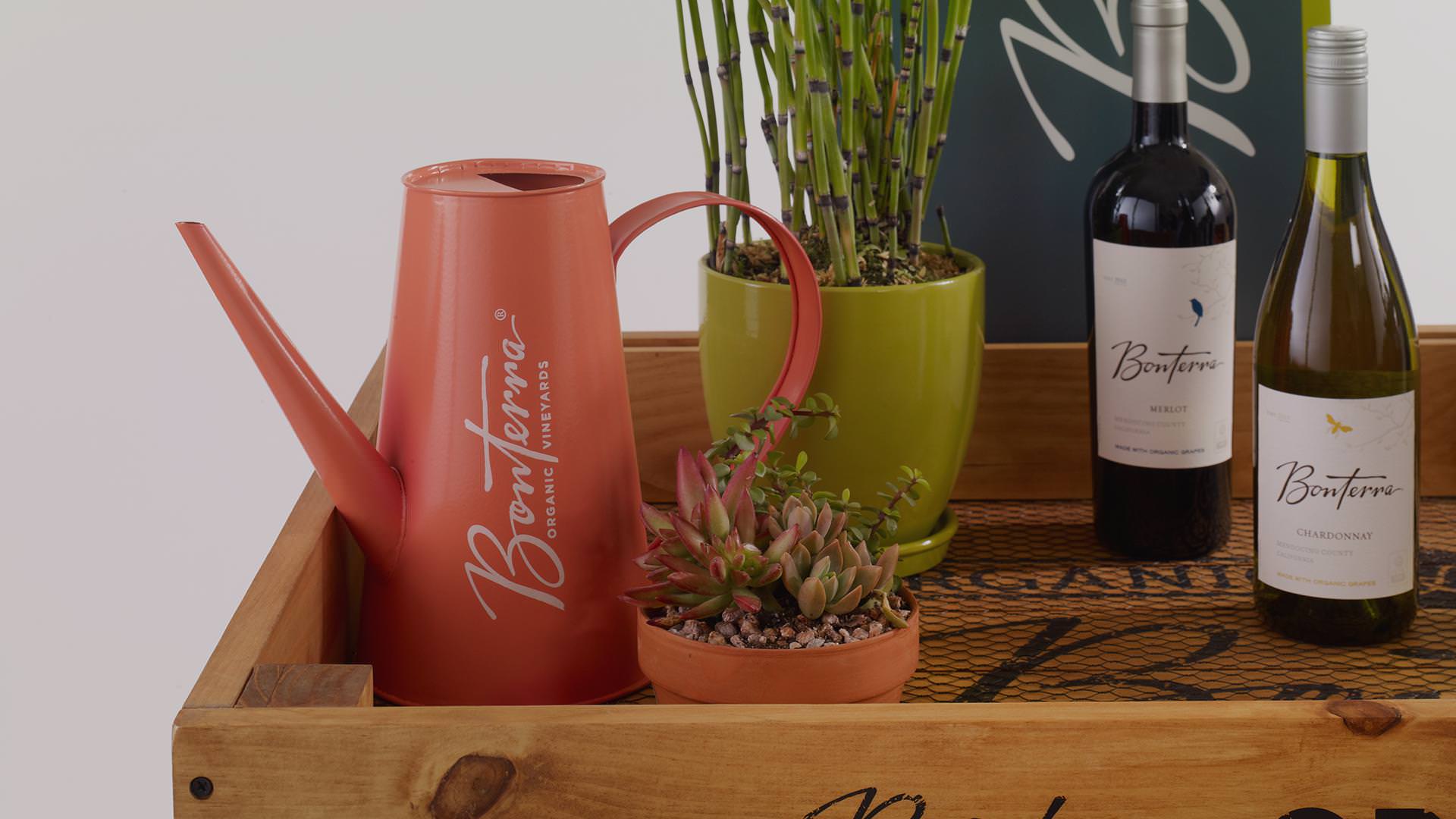 Step One
IDENTIFYING THE BRAND SOLUTION
Bonterra Organic Vineyards defined its niche in the market as one of the leading organic wines in the nation. Produced only through sustainable practices, the wines are far-reaching but feel local due to the small-batch ethics of the company. We set out to expand on this quality while promoting its retail presence.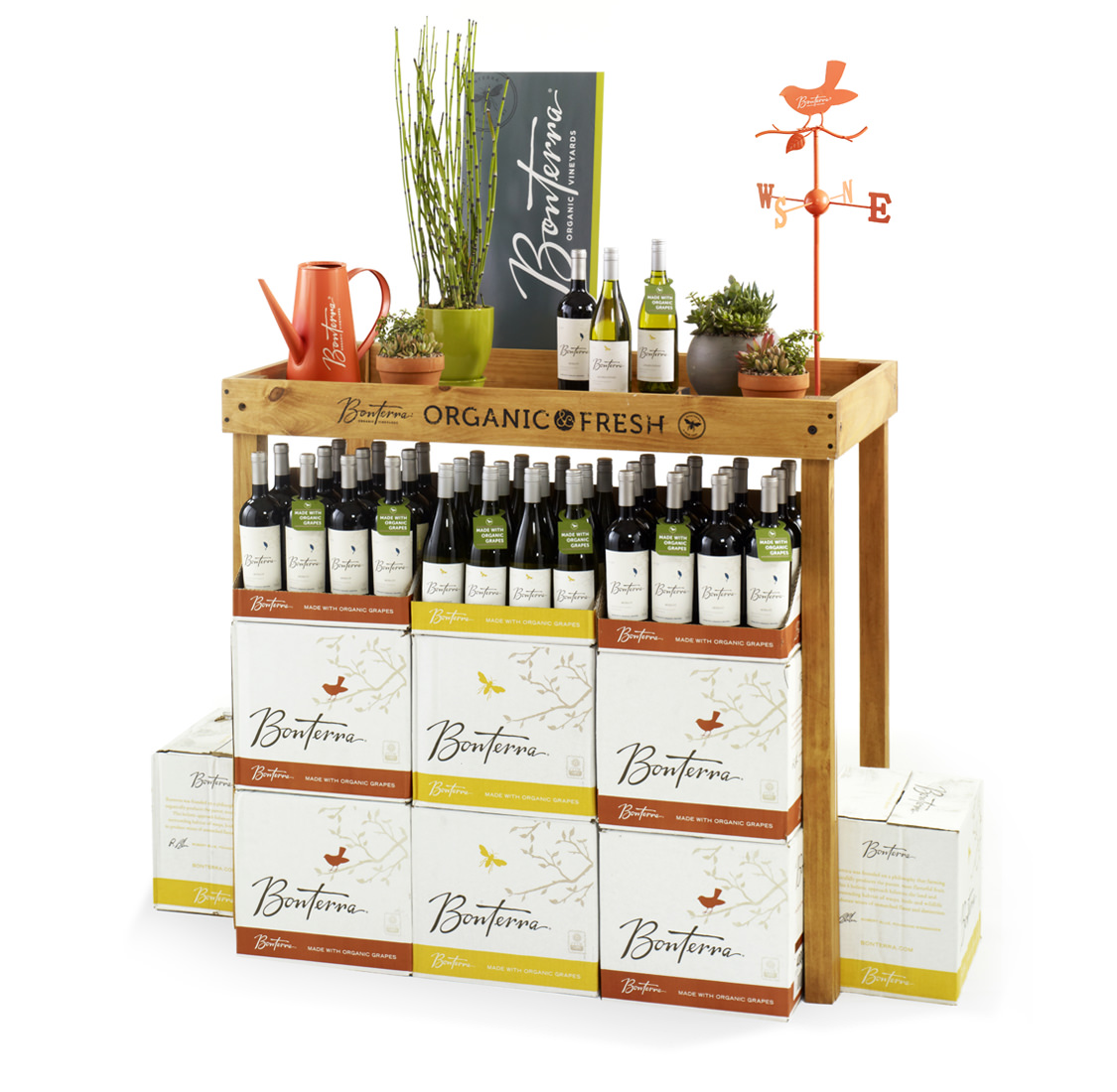 WORKING FARM TABLE
A functional display centerpiece that can live outside the wine area.
i.e. foral, produce & bakery

SHOPS 360°
Variety of case stack configurations and plus-up opportunities.

CELEBRATE THE FARM
Add handcrafted plus-up elements to tell the Bonterra story
Step Two
BONTERRA AT RETAIL
Our extensive survey of multiple grocery stores revealed an unsurprising lack of distinction in the "organic" category. In pursuit of a more customer-centric approach, we researched category experiences associated with an organic lifestyle, eventually connecting the Bonterra brand to the consumer in a meaningful way.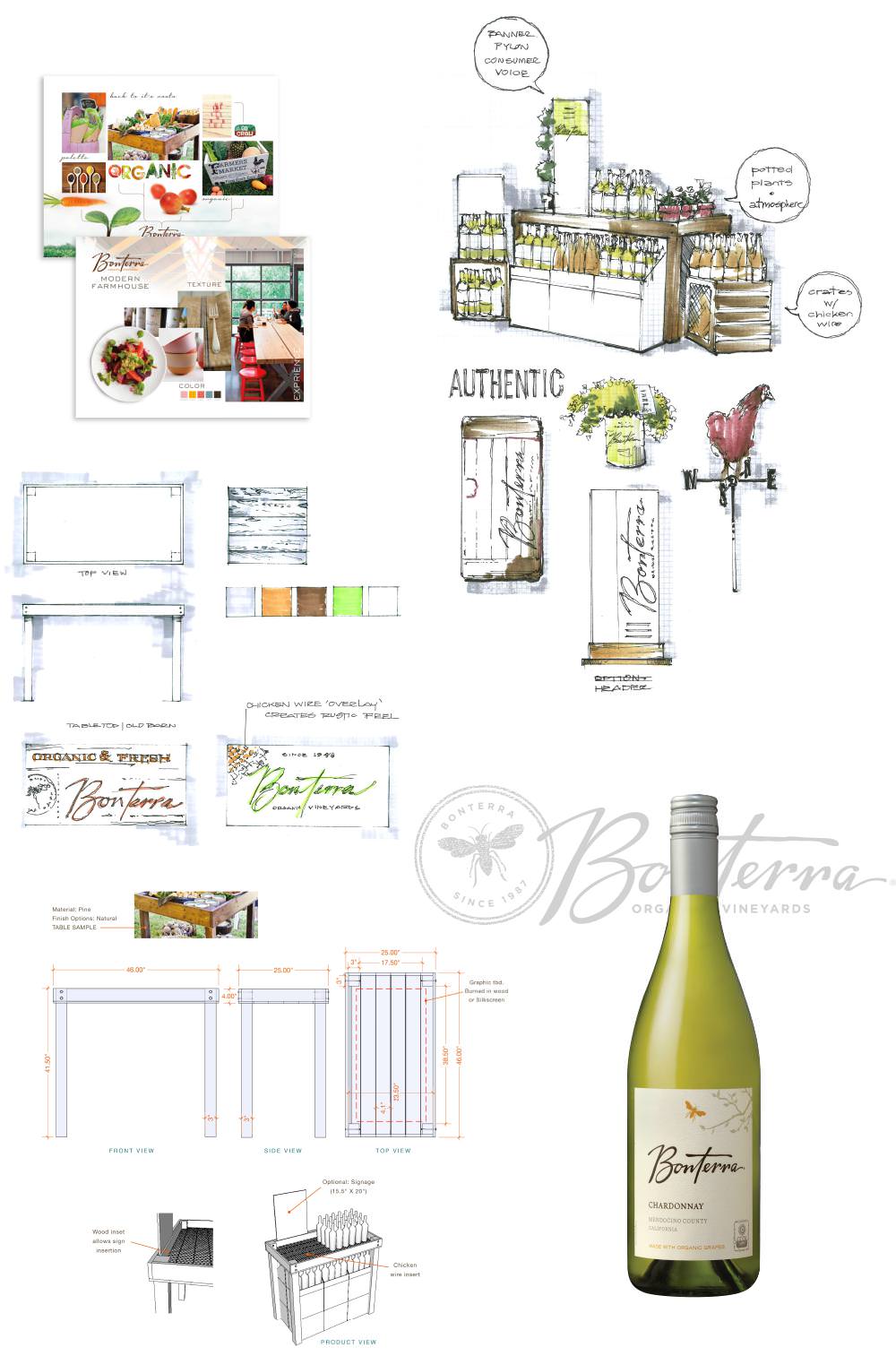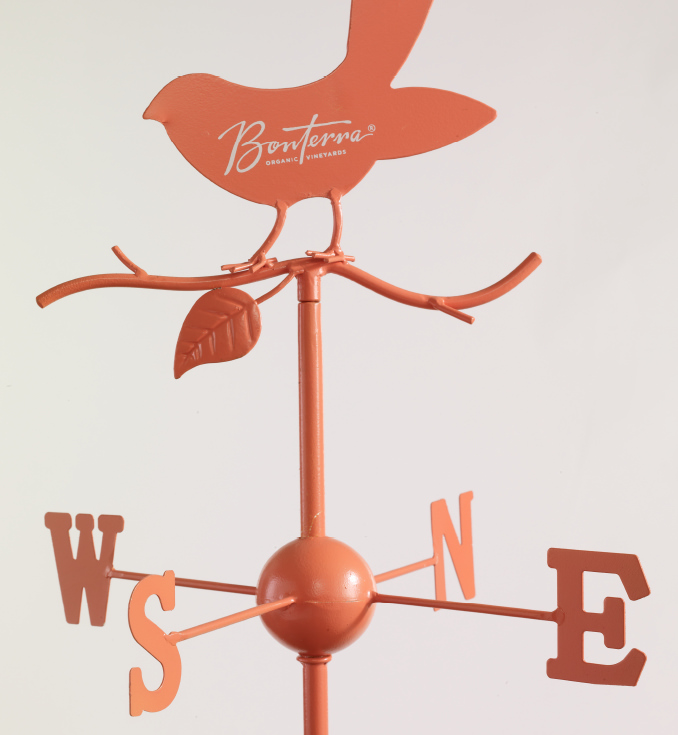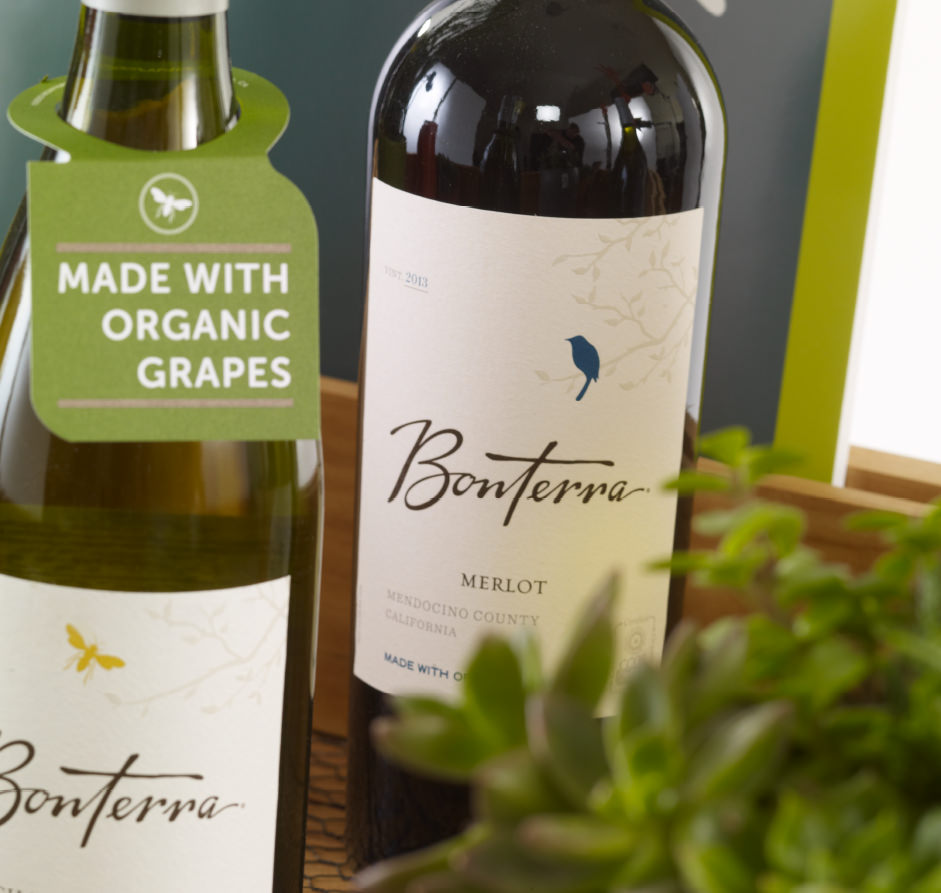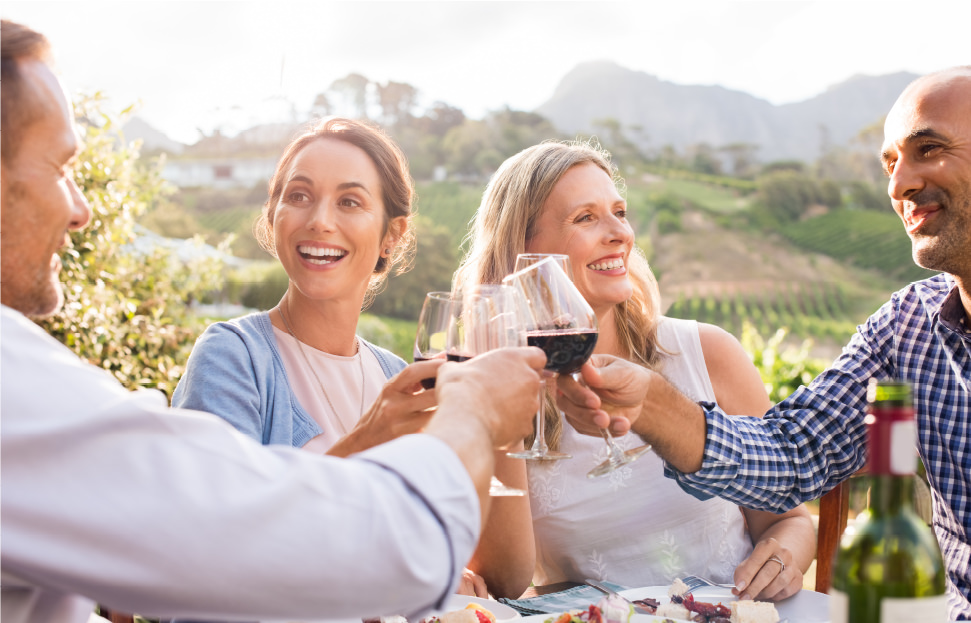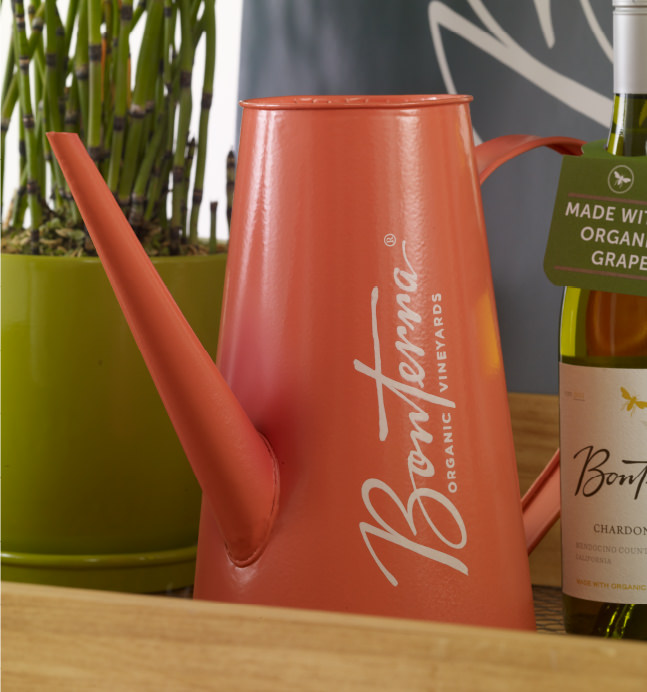 Today, retail is all about brand storytelling and delivering an authentic experience to the consumer.