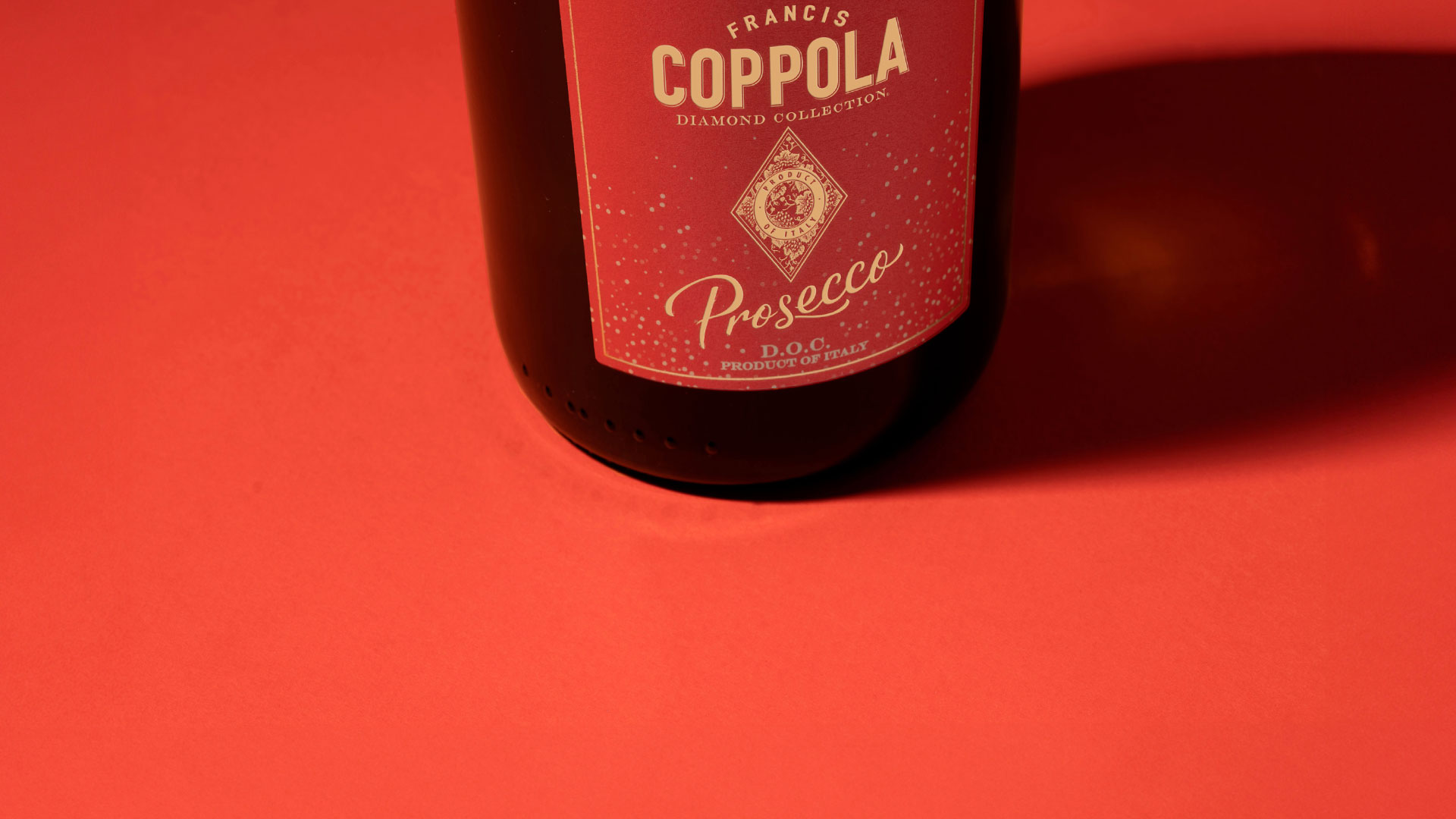 The Sparkling Jewels of
Coppola Diamond Series
Delicato Family Wines, producer of the iconic Coppola Diamond Collection aimed to further expand this highly regarded brand portfolio with the addition of two new sparkling offerings. To make the most of this moment, Delicato marketing leadership engaged Affinity Creative Group for standout label designs for two D.O.C. Proseccos.
THE OPPORTUNITY
The big "ask": leverage the valuable Coppola Diamond Collection brand equities within the context of the popular Prosecco category.
The agency began with a label color exploration. This made sense as bold use of color is an important part of the Diamond Collection brand vibe. Affinity also considered a range of label shapes, typefaces, and graphic elements, in search of the perfect balance of Prosecco category signals and Coppola Diamond Collection brand iconography.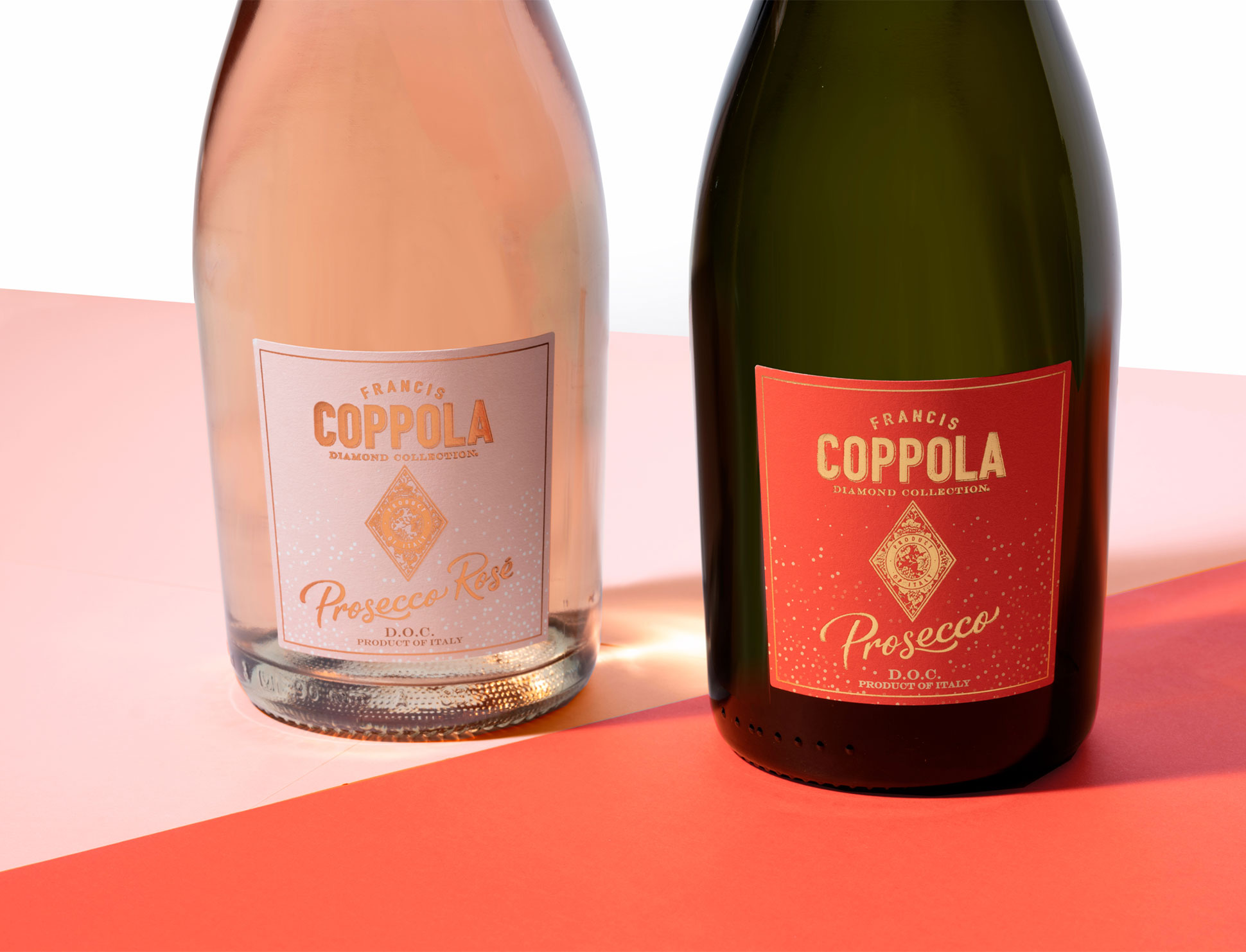 THE RESULT
Affinity's design solution declares 'Prosecco' on a broad field of color, with a graceful yet playful script. Embossed, gold letterforms, project a touch of glamour. The restrained label shape accentuates the outer contour of the curved glass structures, and also accommodates the well recognized Francis Coppola brandmark and diamond symbol. 
The result showcases the allure of Italian sparkling winemaking under the marquee of a one of a kind visionary.