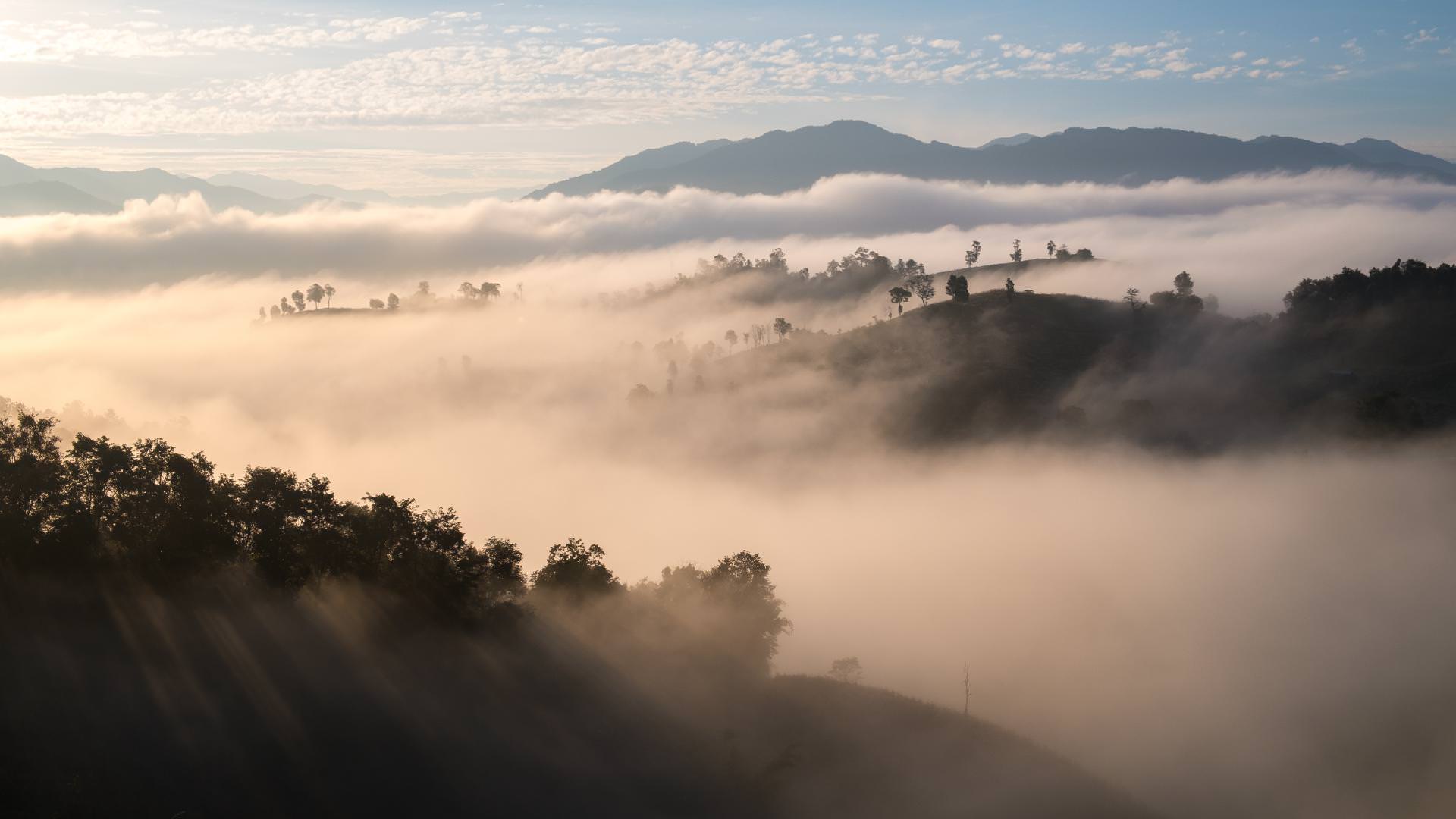 Give Her the Flowers She Really Wants
FLOWERS — THE GIFT SHE REALLY WANTS
Flowers Vineyards & Winery wines all reflect the symbiotic relationship between a dedication to excellence and the evolution of terroir in their luxury estate-grown Chardonnay and Pinot Noir vineyards. Influenced by the Pacific Ocean and the rugged mountains on the Sonoma Coast, these artisanal wines are an elevated experience.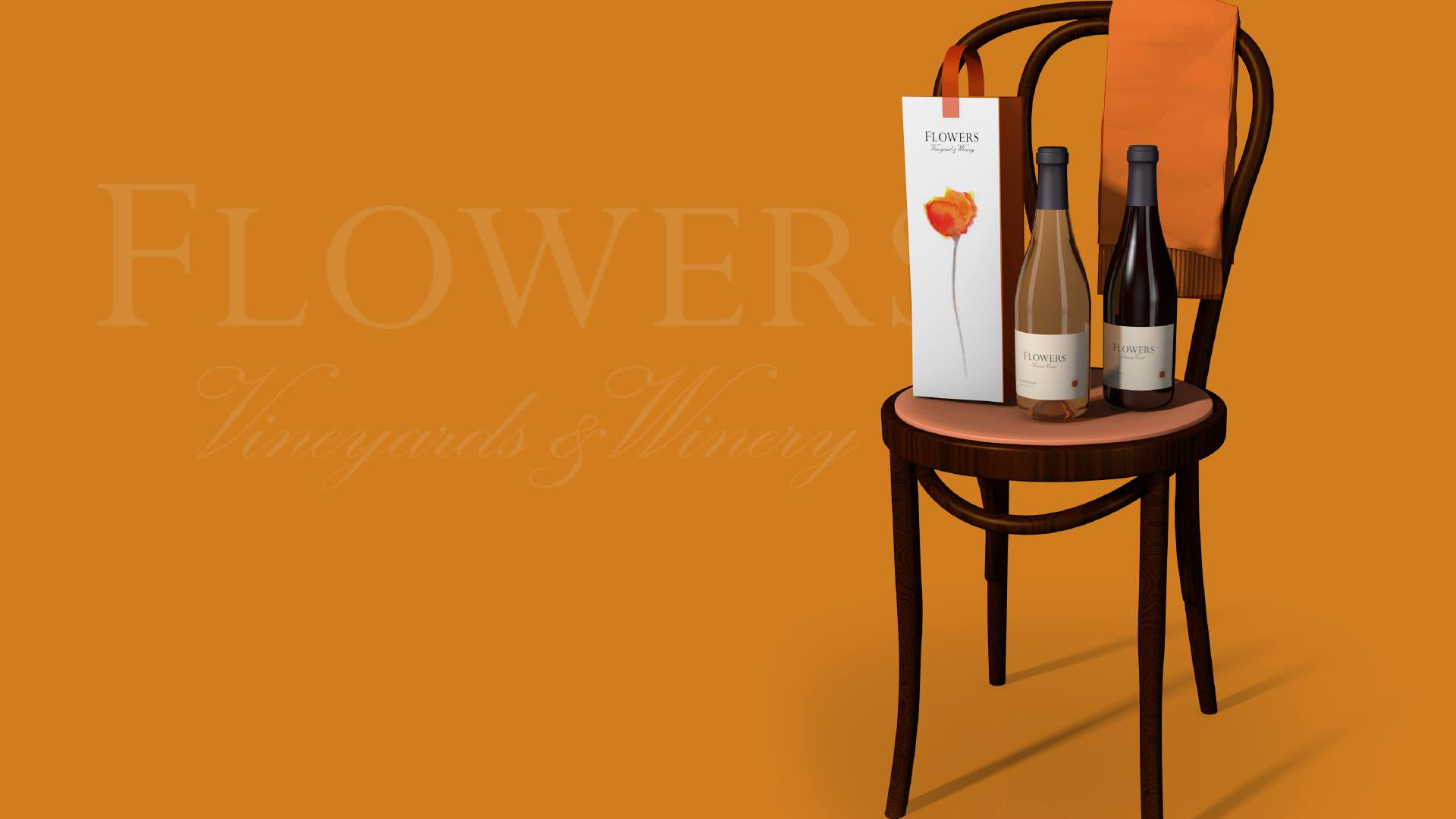 Step One
DEFINING THE BRAND
Our goal was to reshape Flower's presence, borrowing from luxury brand experiences while staying mindful of the reality that the average grocery store can't accommodate a high-end display space. Think refined-meets-approachable.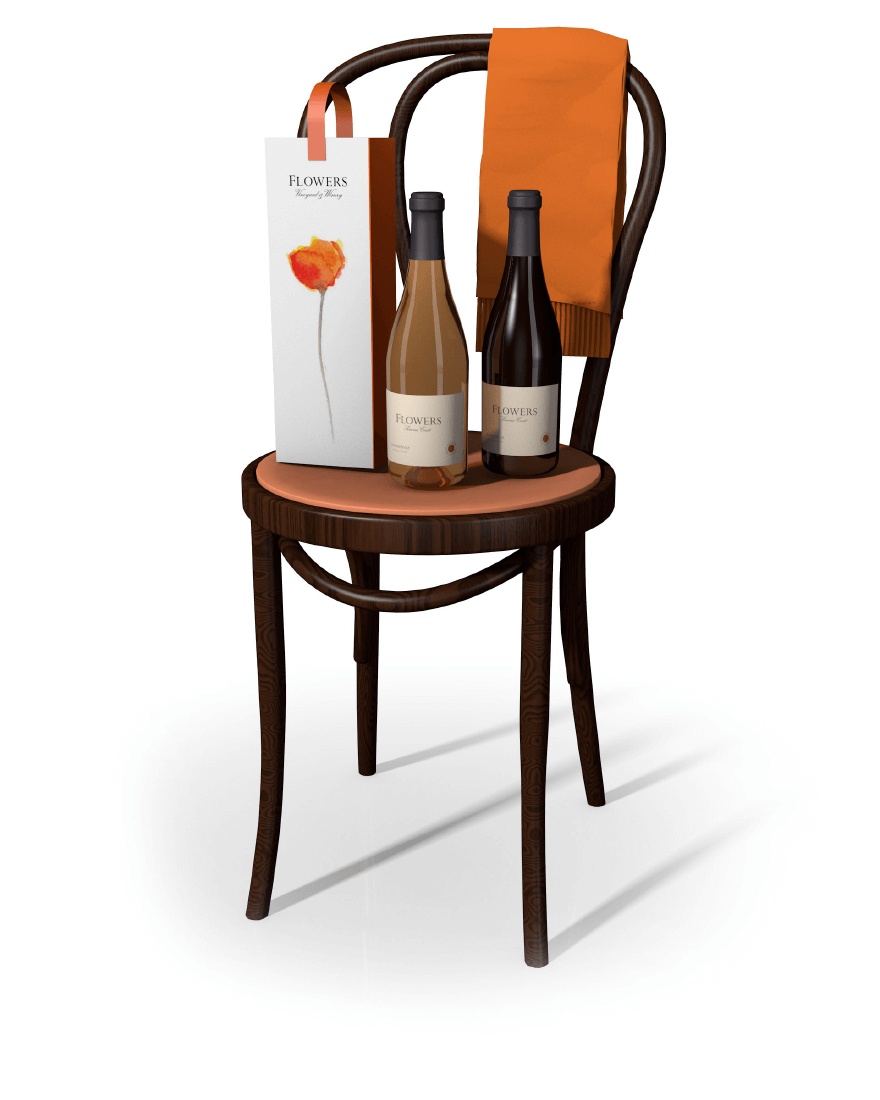 THE CHAIR
Simple. Direct. Unpretentious. Elegant.

ORANGE
Own the branded color. Color block at retail, highlight in smaller spaces.

THE DISPLAY WINDOW
Select markets offered window display space to elevate the Flowers story.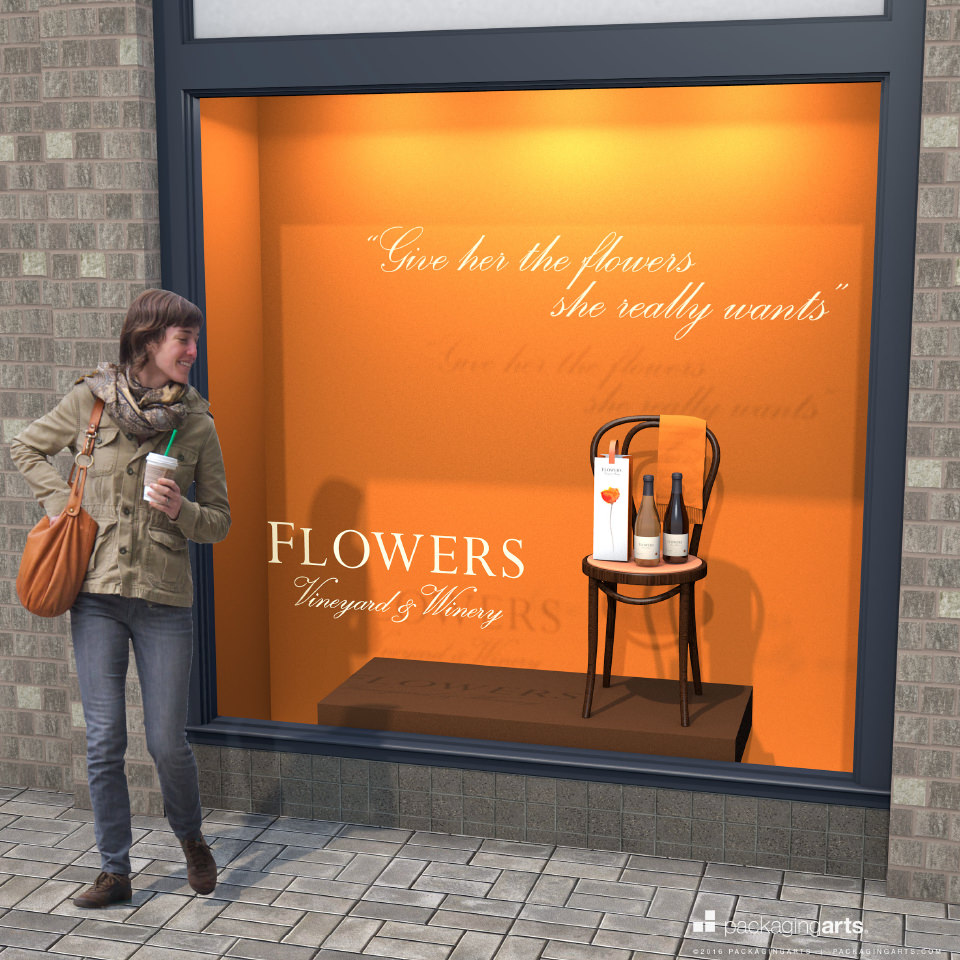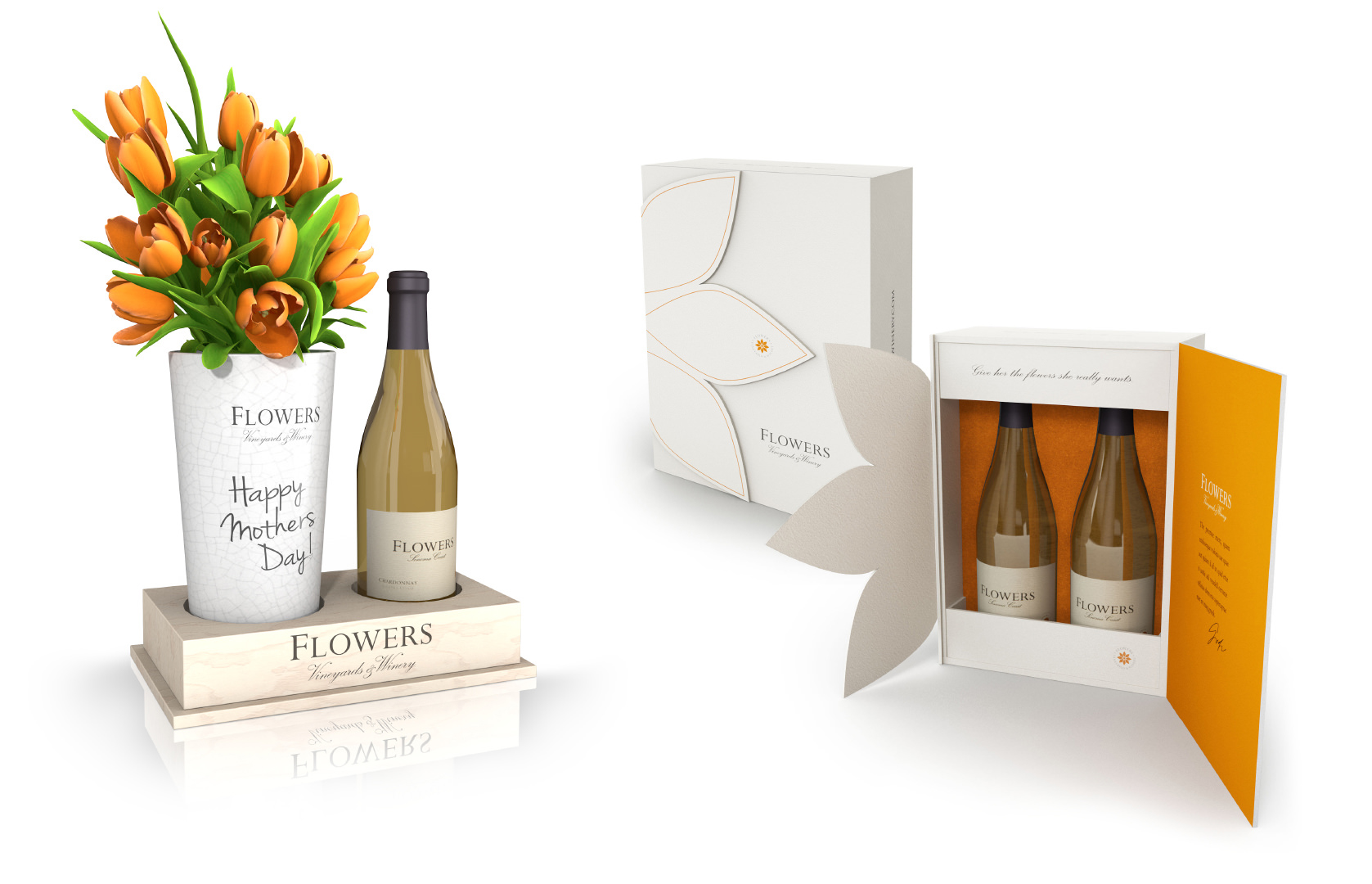 FLOWERS BRANDED GLORIFIER
On-premise delivery system for the brand.

FLOWERS LUXURY BOX
Available to introduce the product and for specialty retailers.
Step Two
CONCEPTS & DESIGN
"Give her the flowers she really wants" began as a retail promotion and then evolved into to an on-premise experience that unfolded into new chapters after purchase. The result was an exquisite furniture-like glorifier with a custom-fired vase for flowers or chilling wine, single bags with custom tissue, and a luxury scarf. A story with its own unique delivery methods — pretty luxurious, right?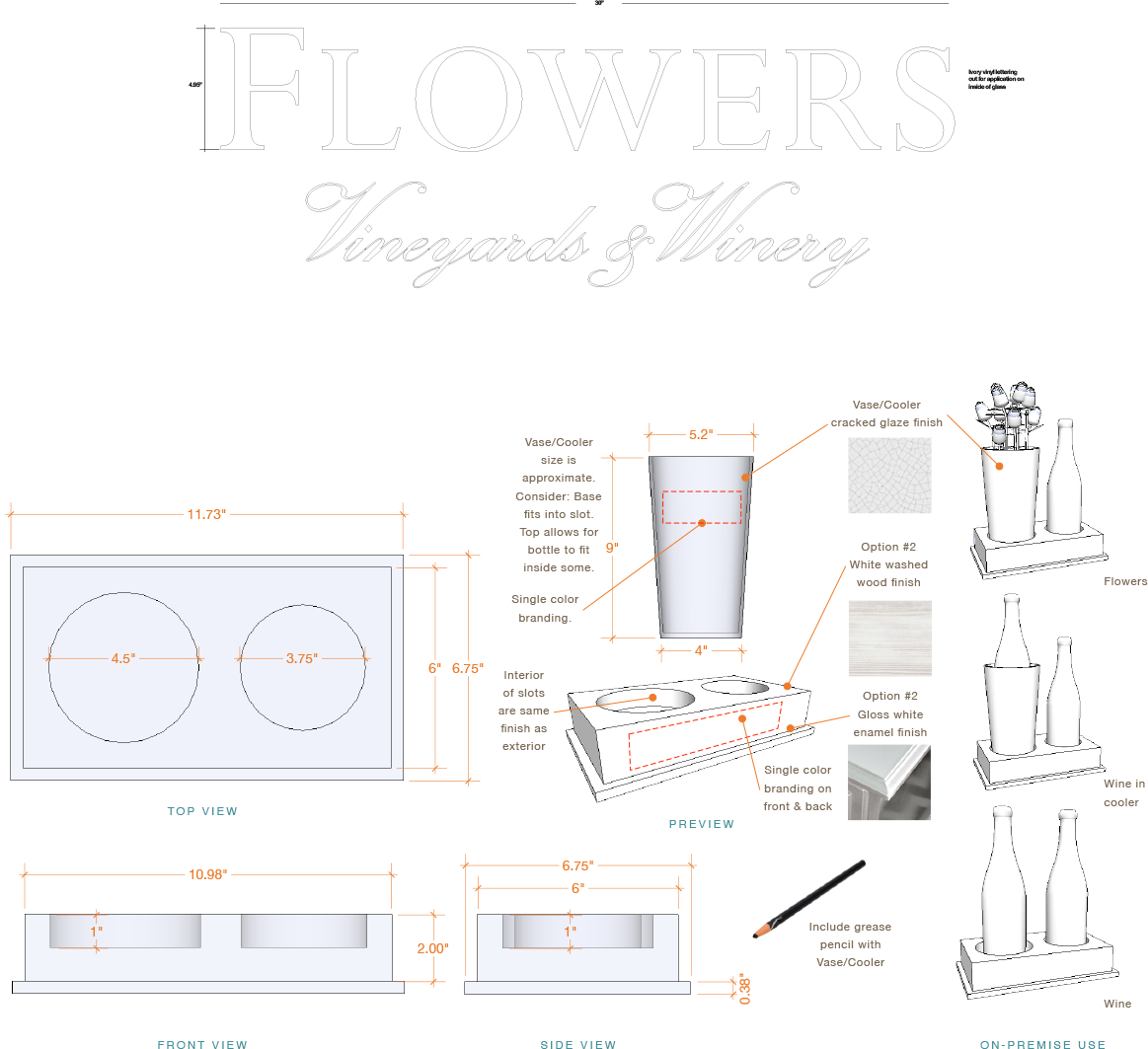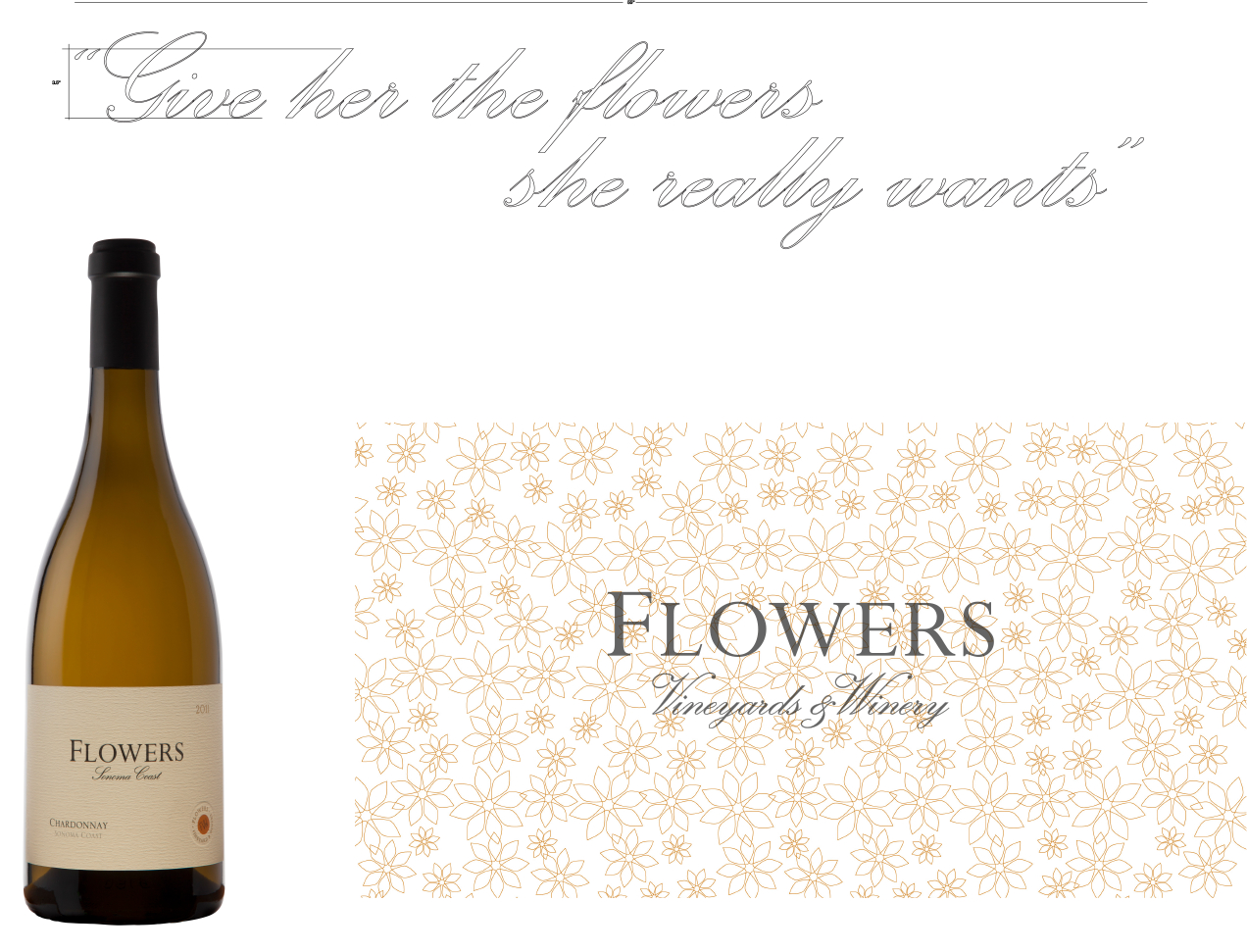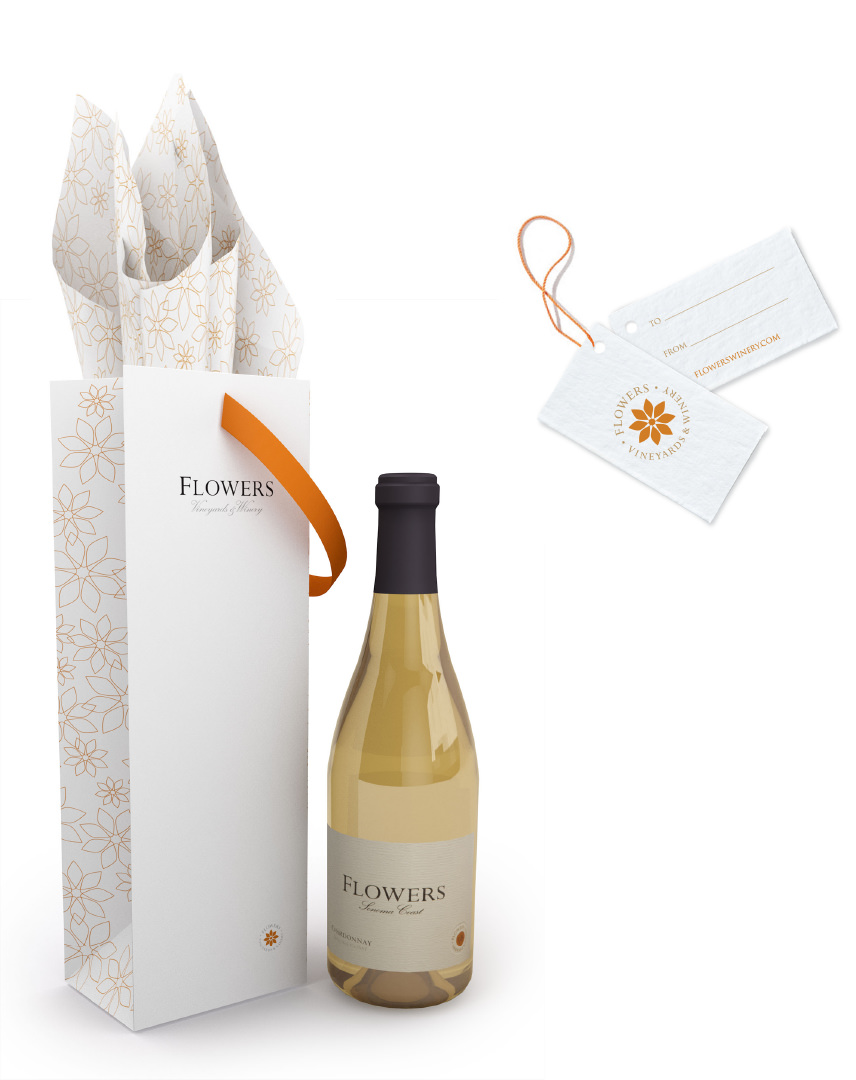 Luxury is a state of mind. A way of thinking. If you have to say it ...it's not luxury.