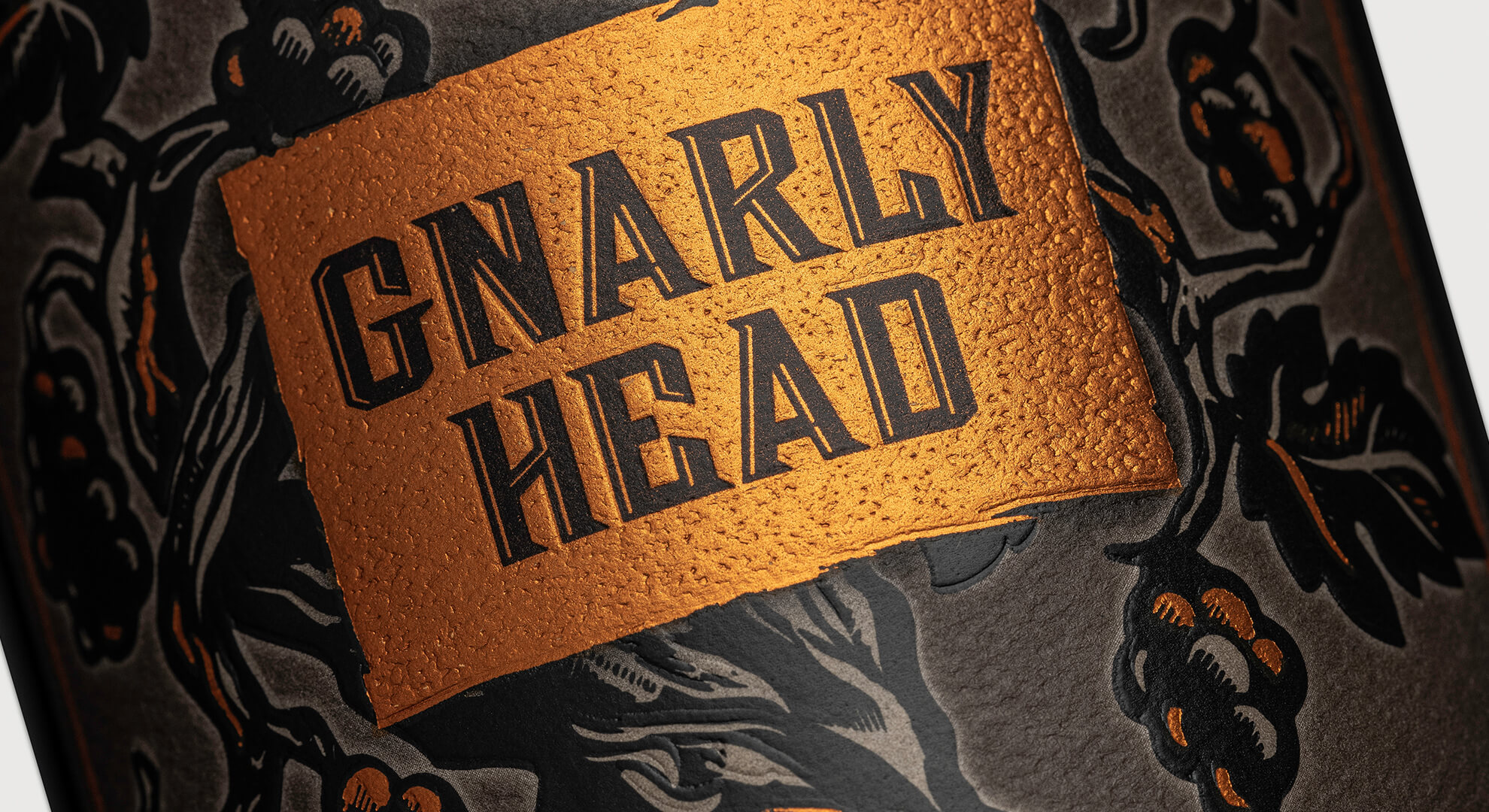 Delicato Gets More Gnarly
Gnarly Head
Package Redesign
Affinity Creative Group was recently given the challenge to help reinvigorate Gnarly Head, a key brand in the Delicato Family Wines portfolio that sells well over half a million cases per year.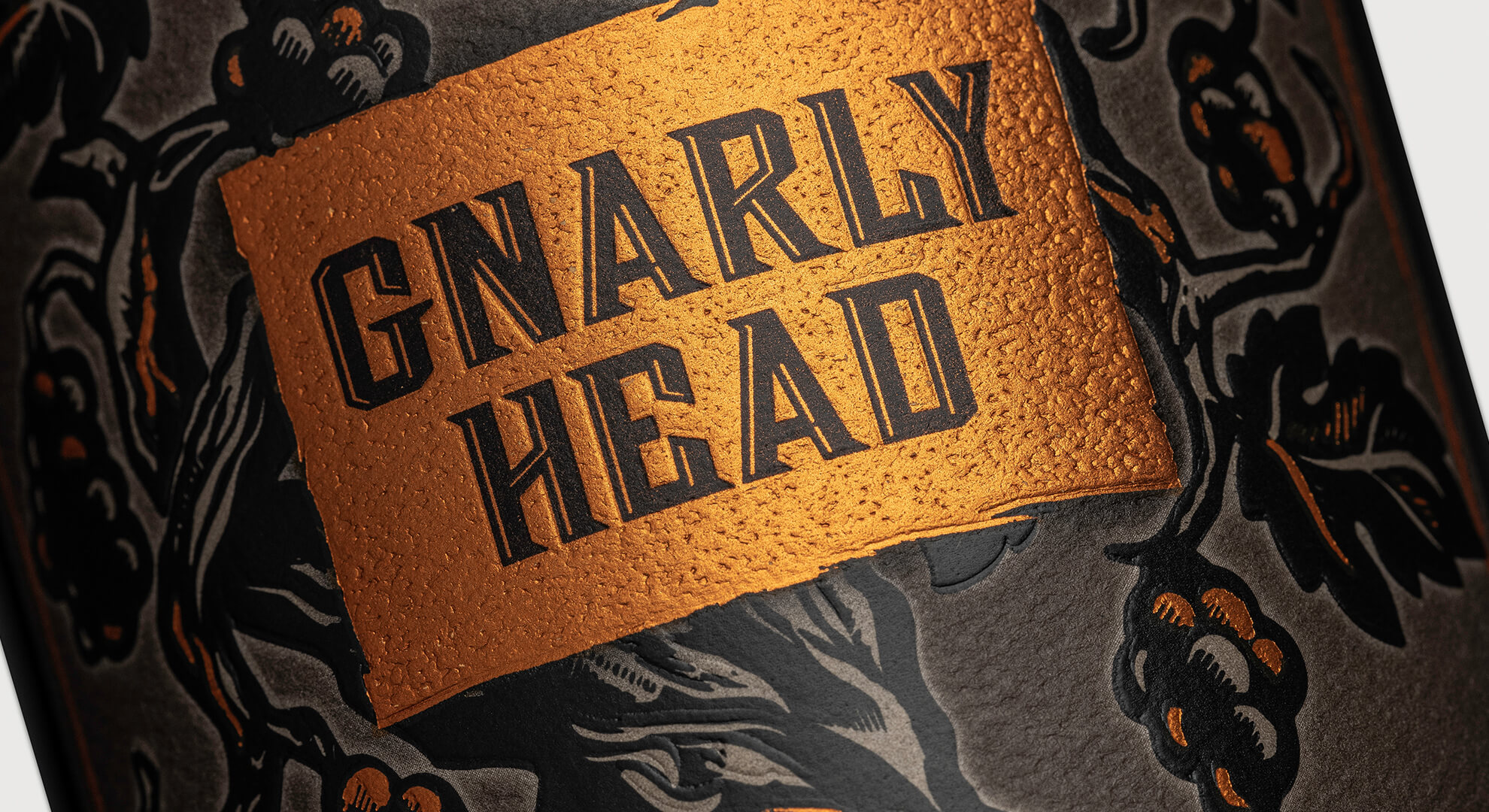 Launched in 2005, 'Gnarly' (as known by its fans) achieved the top 50 American wine brand status and recognition as the #1 Zinfandel in the country. But about two years ago the brand plateaued and lost a bit of volume, in spite of various marketing moves. In mid-2019, Delicato engaged Affinity Creative Group to return the brand and its label to its original glory while remaining relevant to today's consumers and of course, regain sales momentum.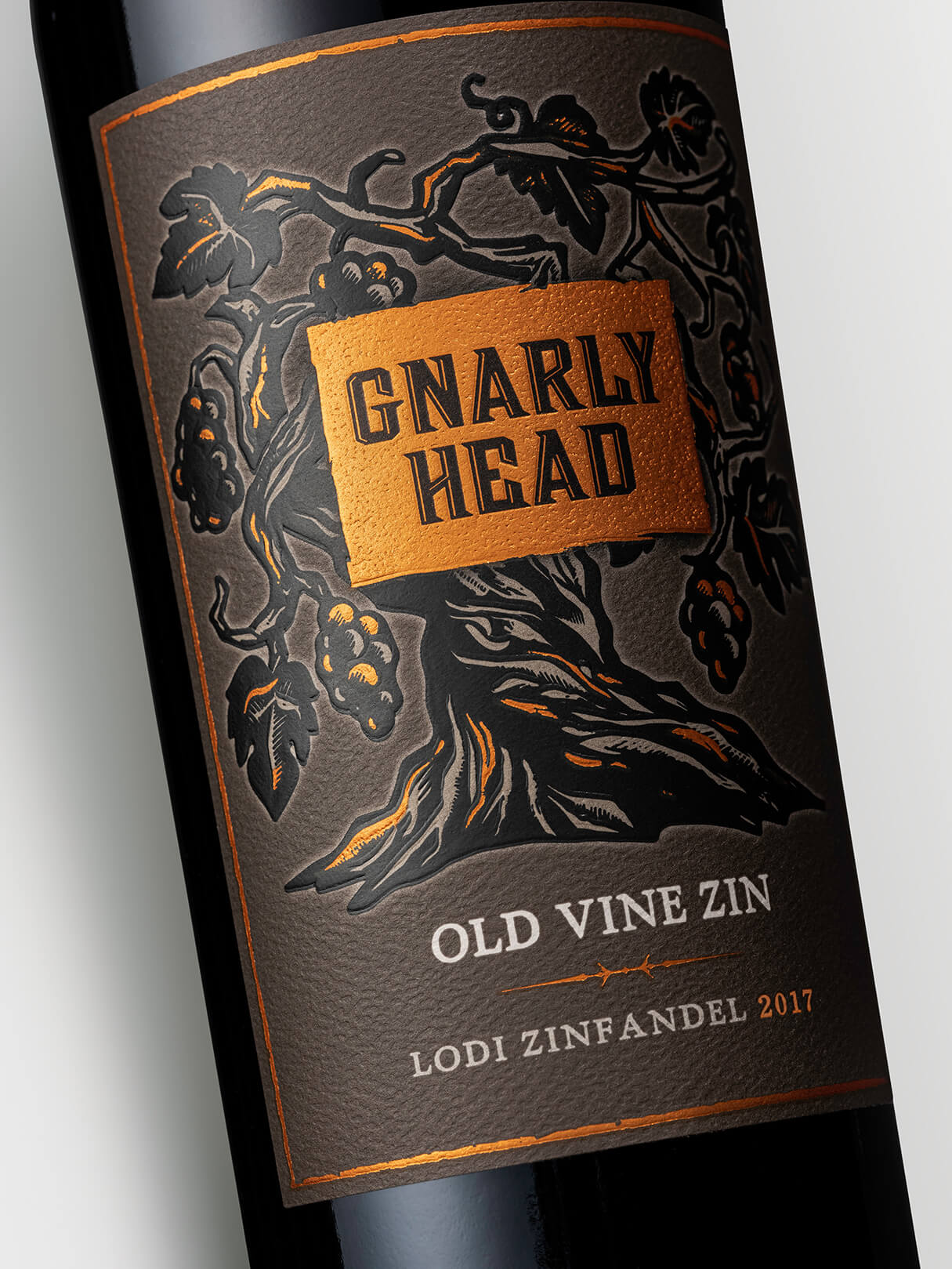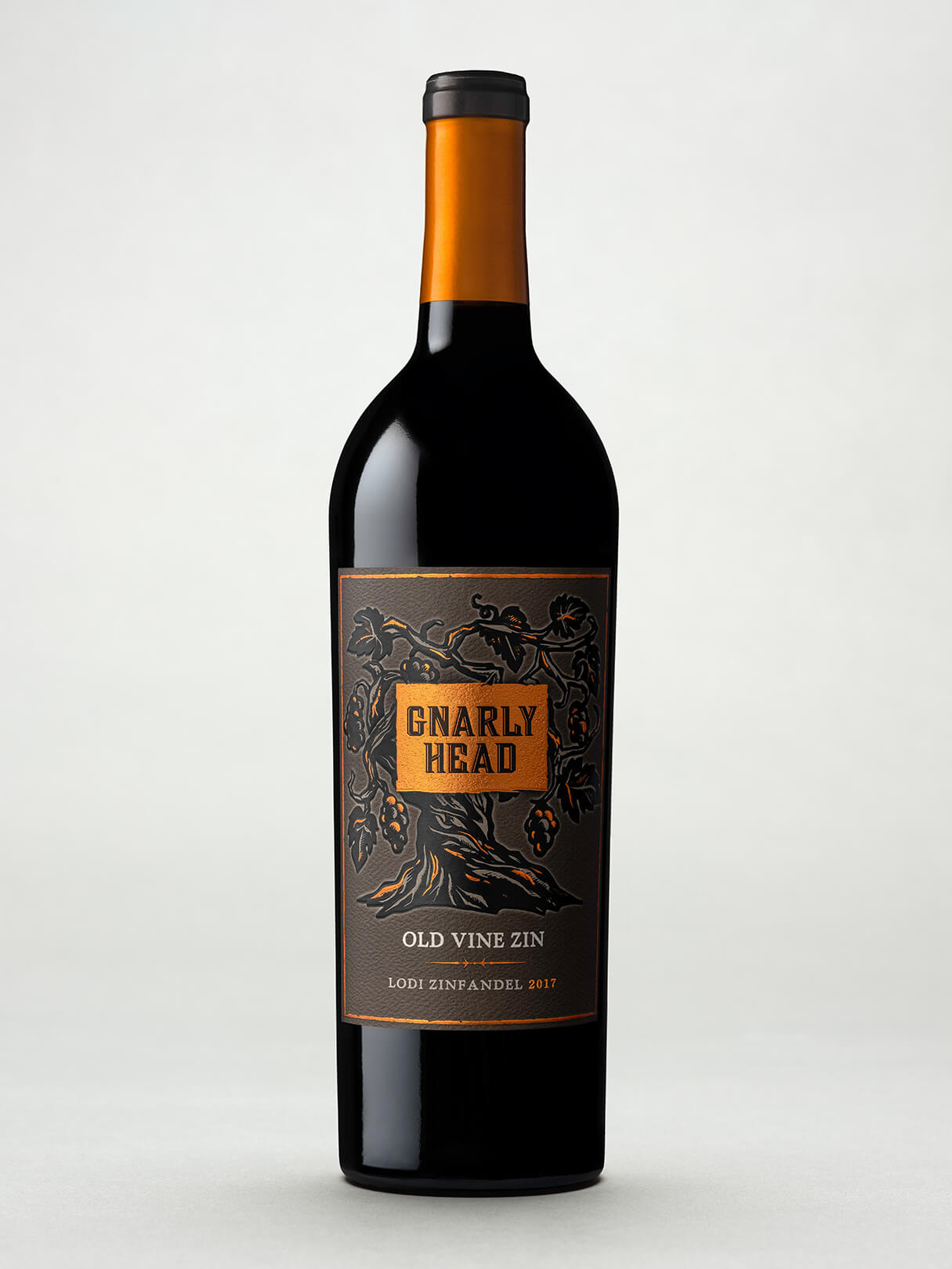 After assessing the brand's equities, Affinity sought to achieve the perfect balance of orange and copper tones on the label; while adding dimension, depth and artistic drama to the illustration of the iconic, free-standing, head-trained old vine.
Since launching the new look of the old 'Gnarly,' the brand is showing a positive trajectory. In the words of Chris Indelicato, President and CEO, Delicato Family Wines, recently interviewed in Shaken News Daily "It's hard to believe a packaging change could be that impactful, but the brand is now growing again."
Affinity's appreciation of visual brand equities, the importance of brand essence and the need for shelf impact, converged to create a new bold, memorable and irresistible 'Gnarly' look for the Gnarly Head brand at retailers from coast to coast.