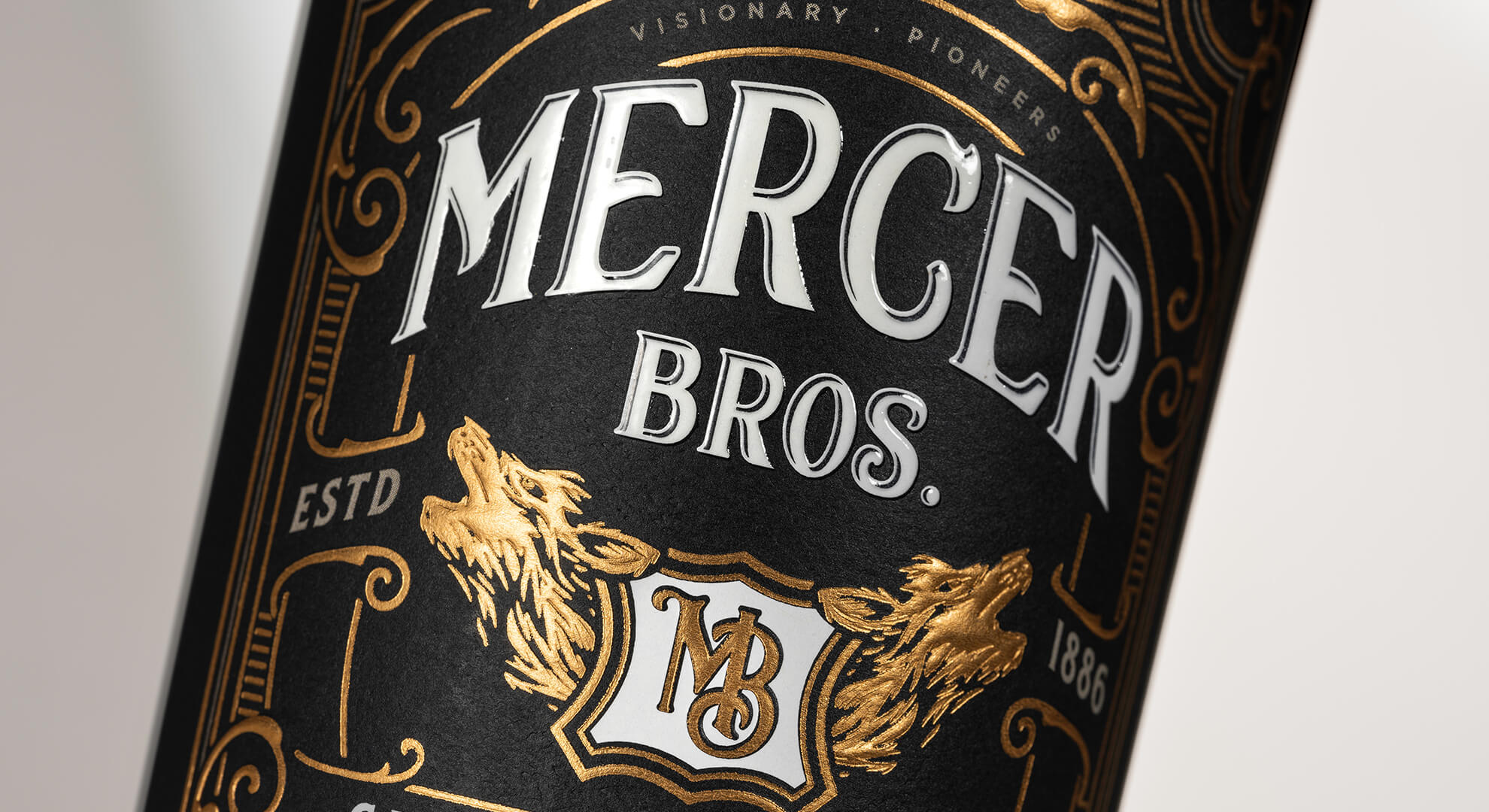 Reimagined with Attitude
Mercer Bros.
Affinity's redesign of the Mercer Family Vineyards packaging reflects a contemporary interpretation of the next generation of Mercer. Conveying the independent spirit, authenticity and farm to table quality of this lifestyle driven Pacific Northwest brand.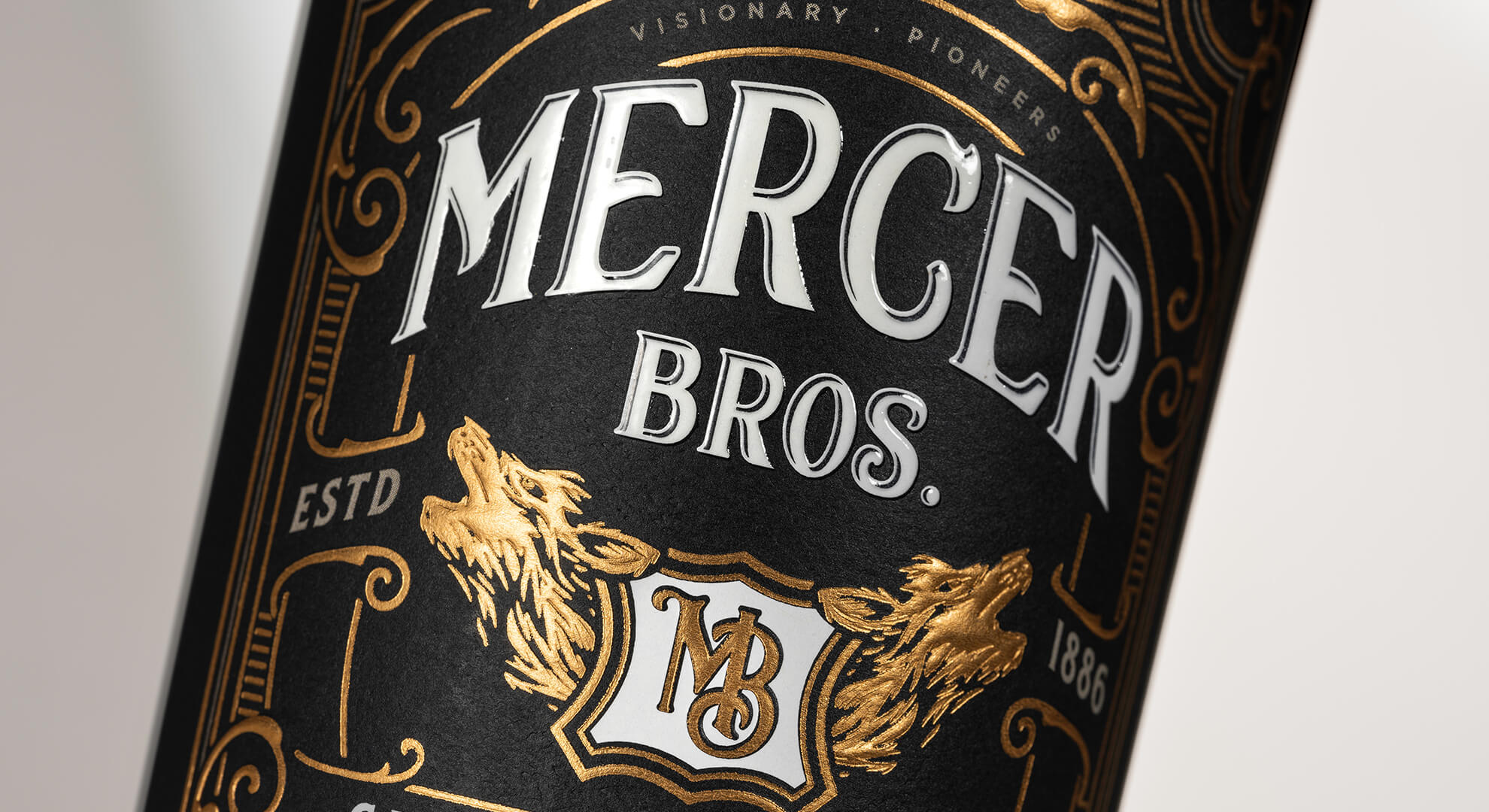 Timeless and elegant copper foil frames the logo lockup to create an intricately detailed label with two stately wolves flanking a shield. The Mercer Bros. white logo is approachable and bold and works in unison with a new short white capsule.