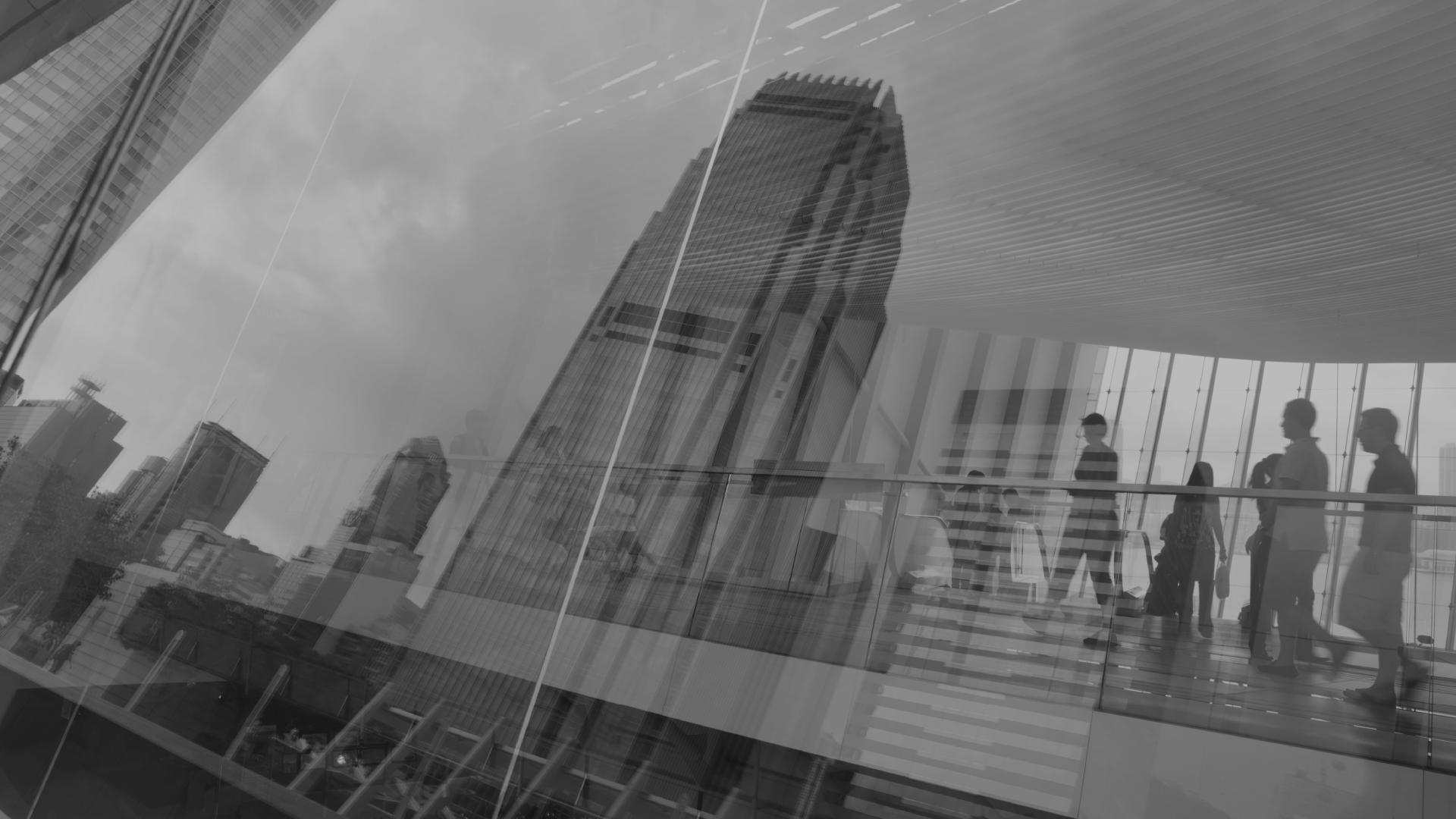 Building a brand from the ground up...
precision building group
When you work in an industry full of giants, it's easy to be overlooked. Whether it's an estimating company or boutique creative agency, it's absolutely necessary to use this as a competitive advantage for creative freedom and differentiation. Affinity meets Precision: the perfect match.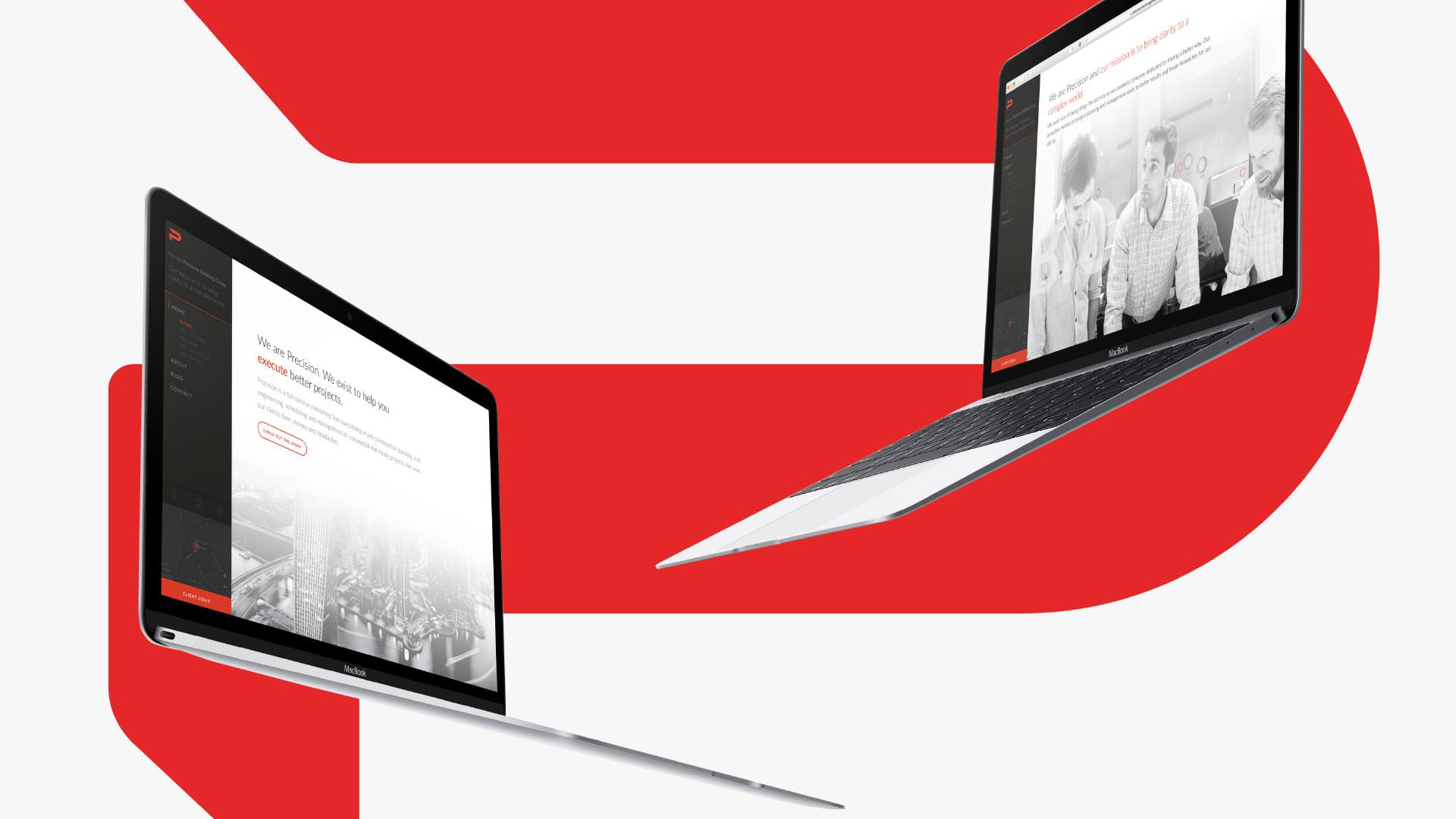 Step One
THE BIG IDEA
Aligning our brand with Precision was an easy task. Their brand is all about courage and humility with a focus in growth and sustainability, values that need to be graphically expressed both online and in person. These beliefs inspired every phase of our creative process from designing the brand to building out the site.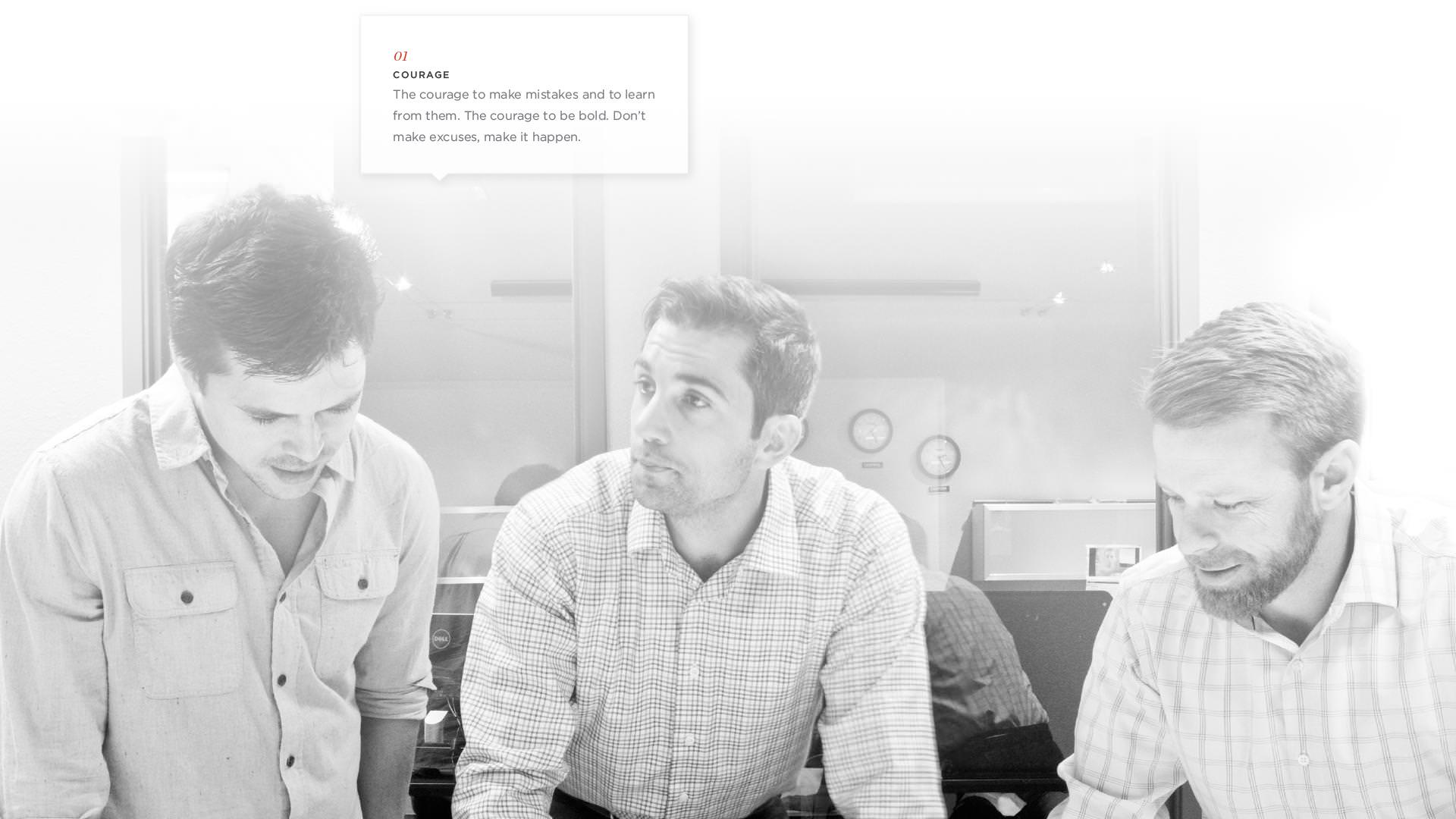 Step Two
THE BRAND
Going into the design process, we started with a logotype that reflects their technological intelligence while not over-complicating the font choice or color scheme. A monochromatic logo was chosen to ensure brand consistency across all channels of usage while staying true to the modern day tech aesthetic.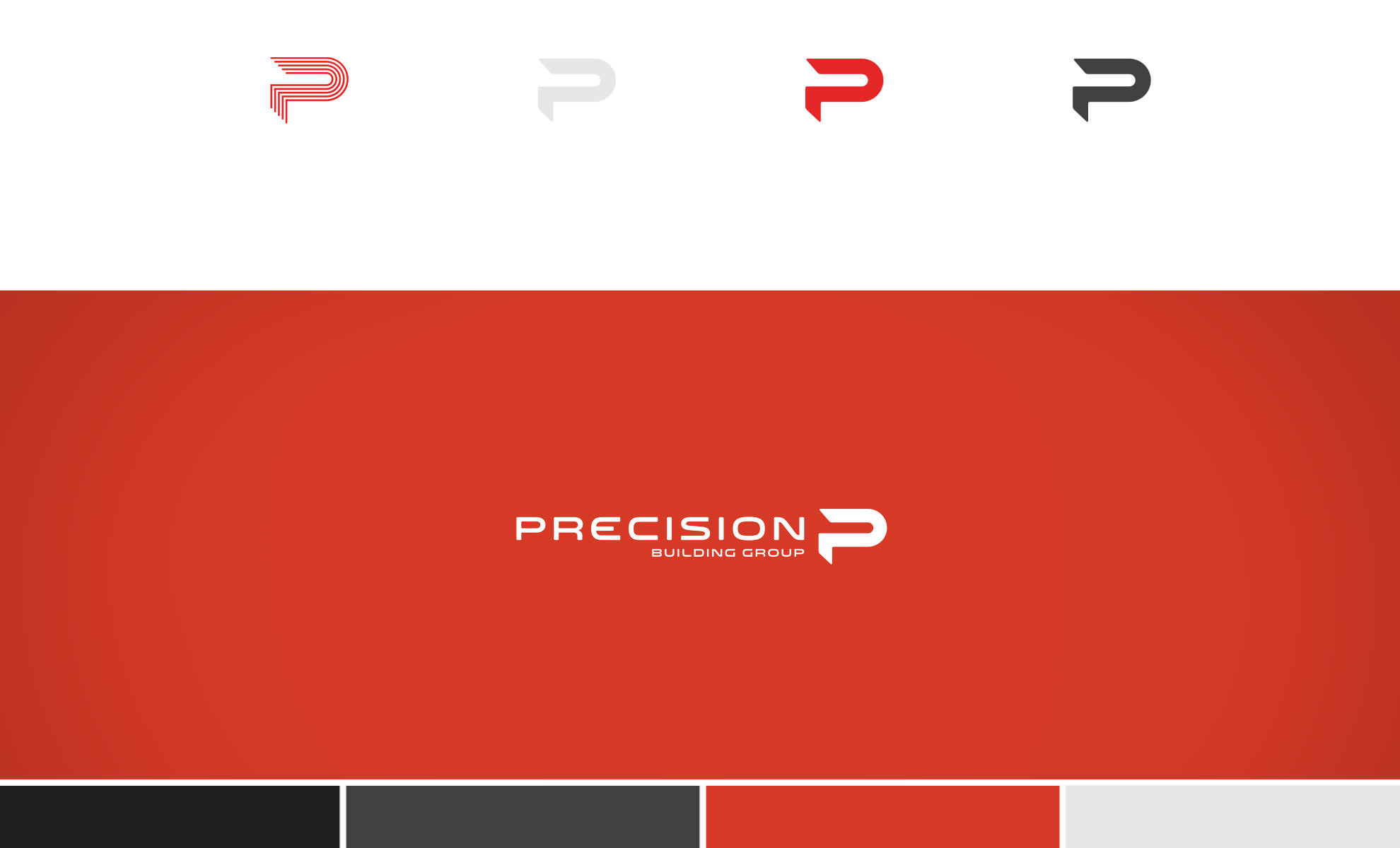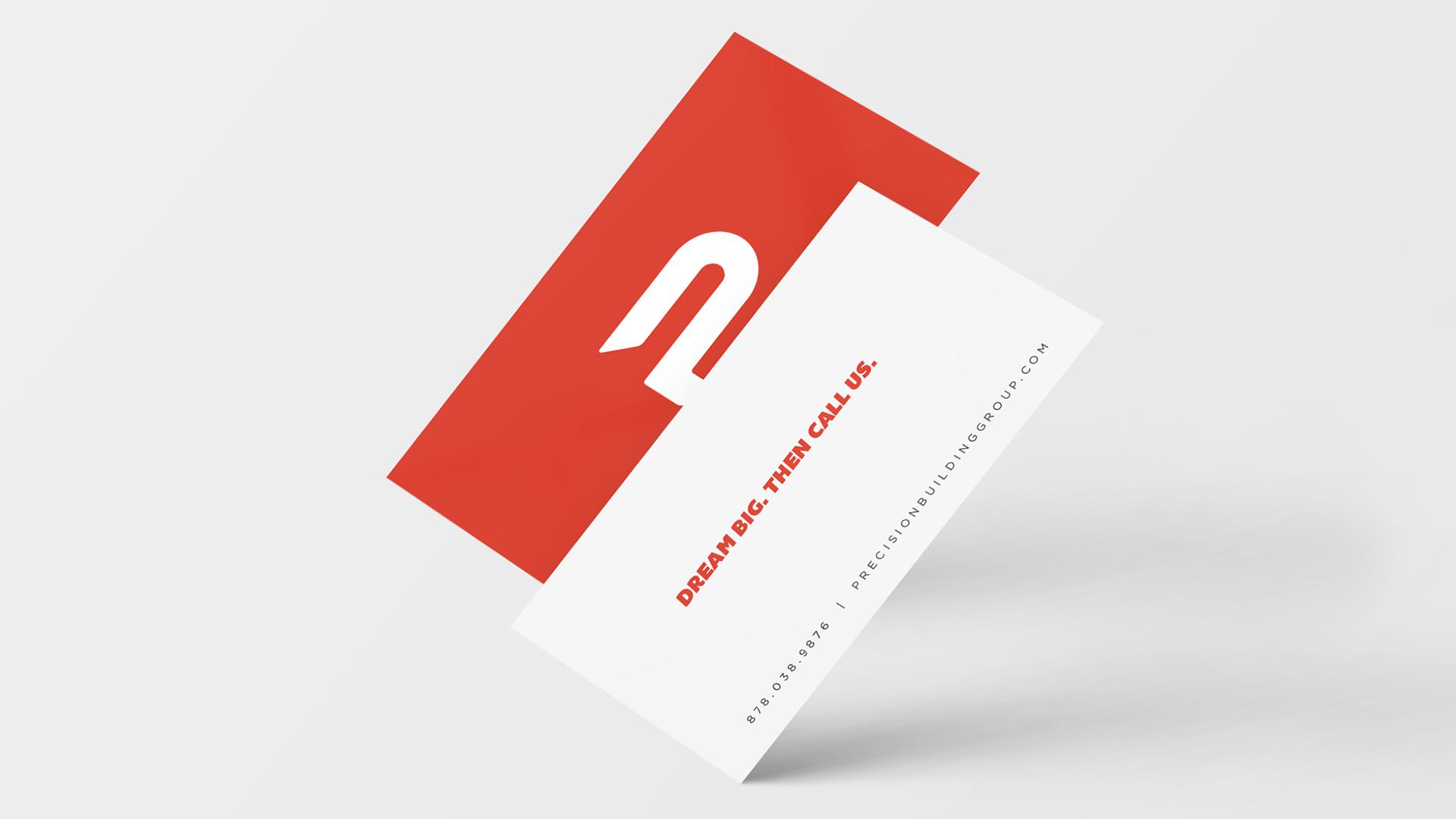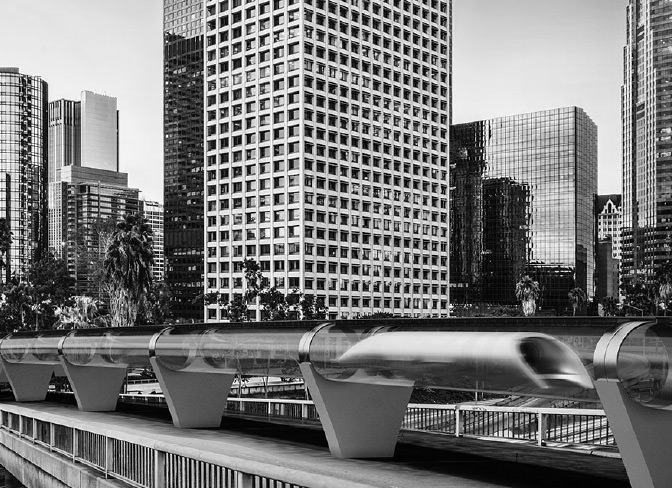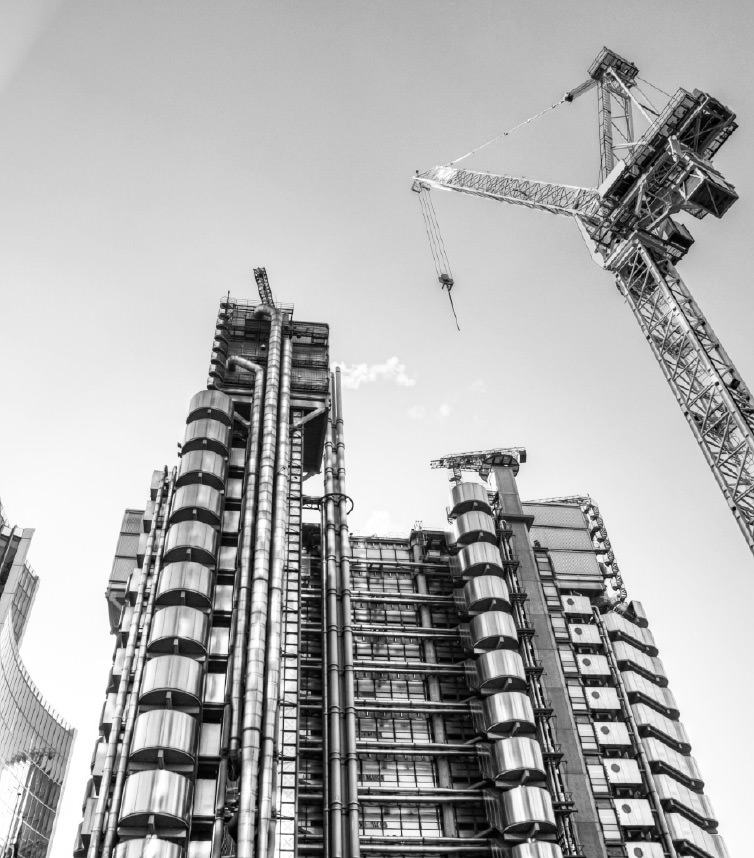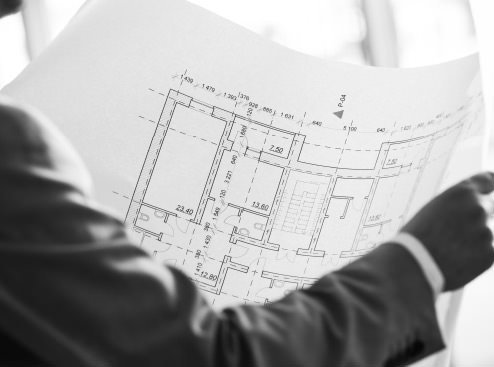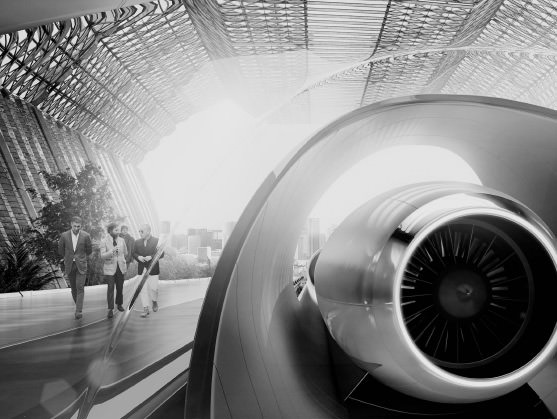 Step Three
THE SITE
Design is in the details, and digital design is in the details of the details (we call those pixels). With Precision, there is a sense of familiarity and approachability in all aspects of the site from image scaling and placement, page navigation, and usability across all types of devices and softwares.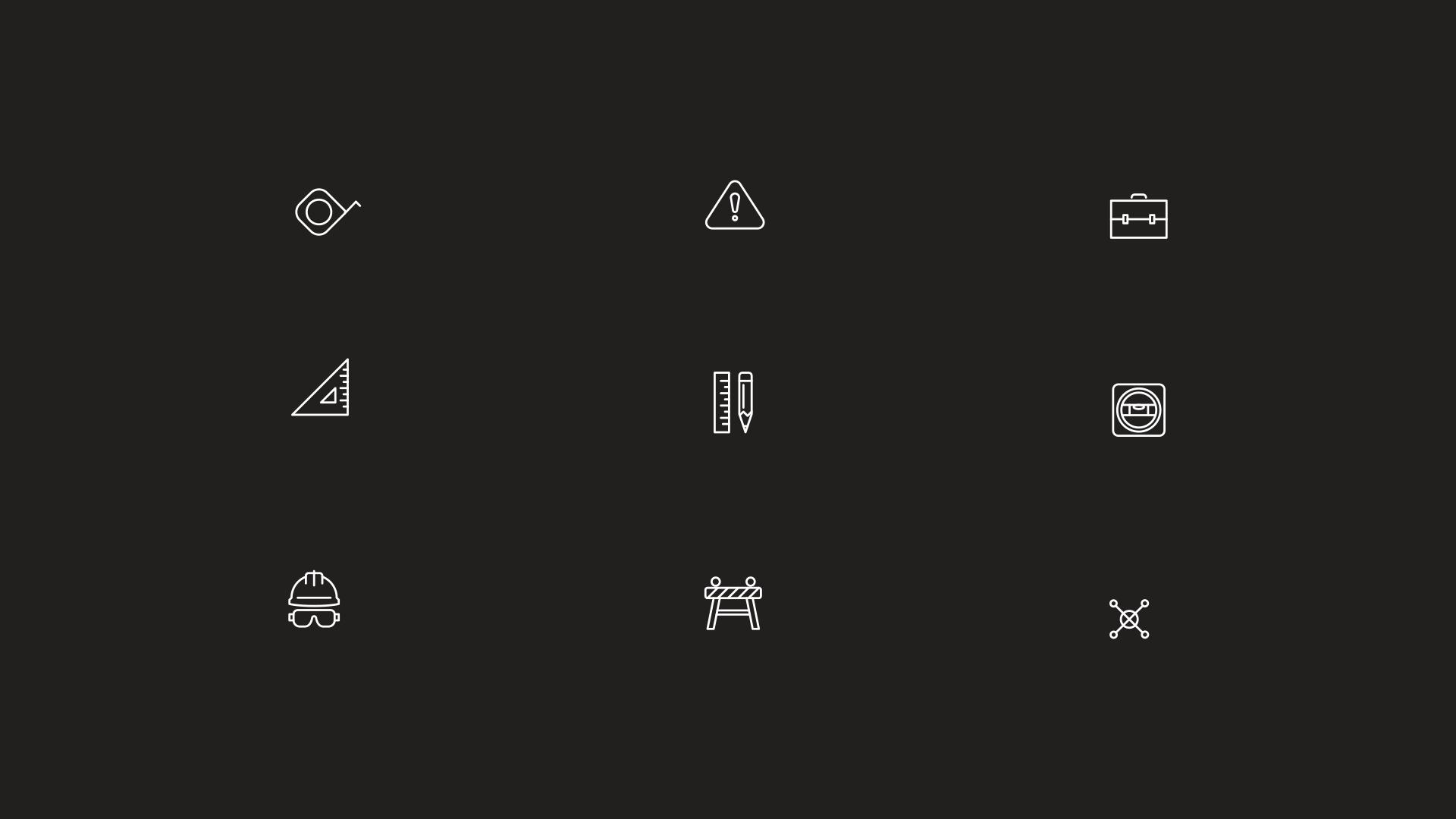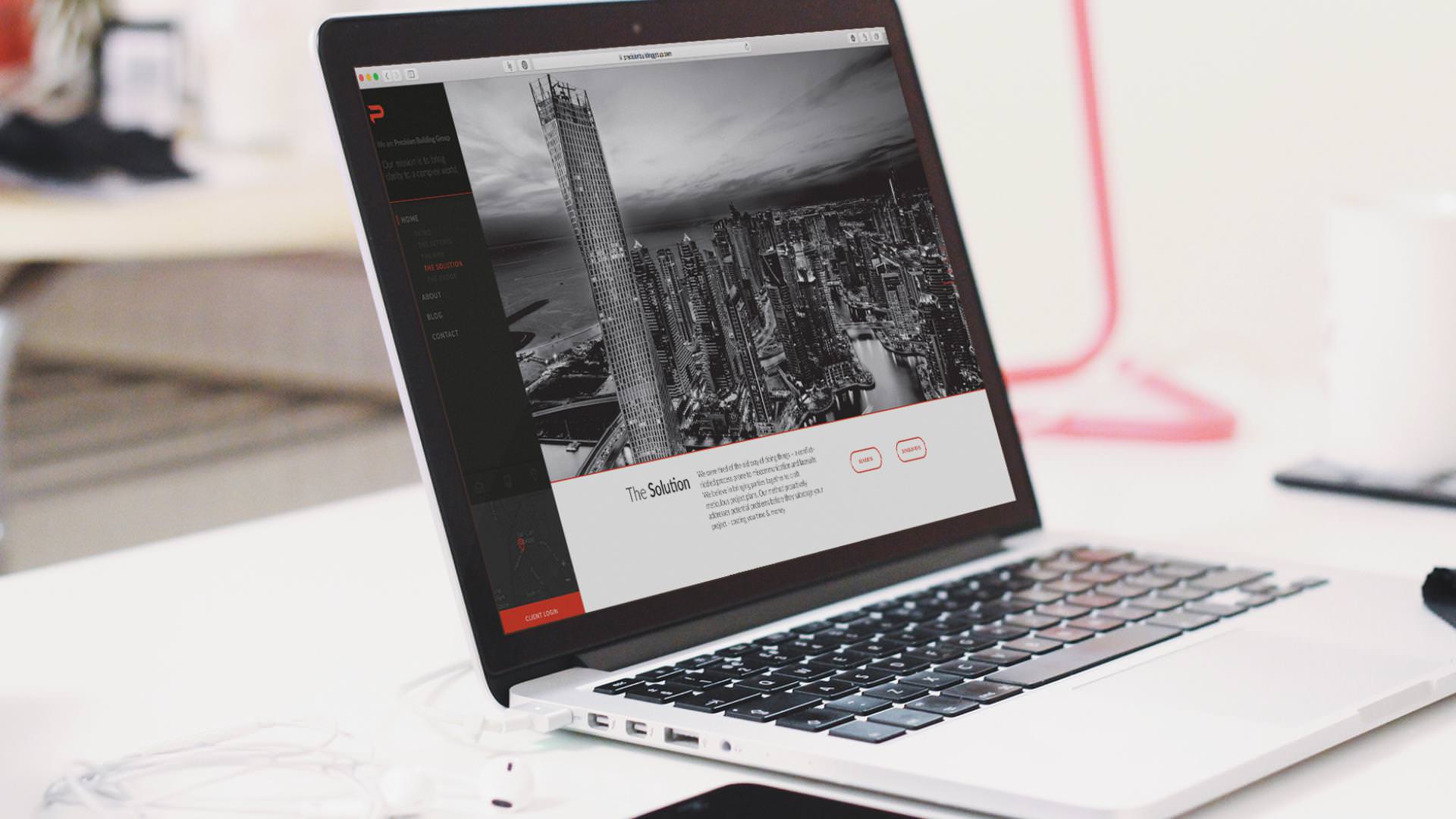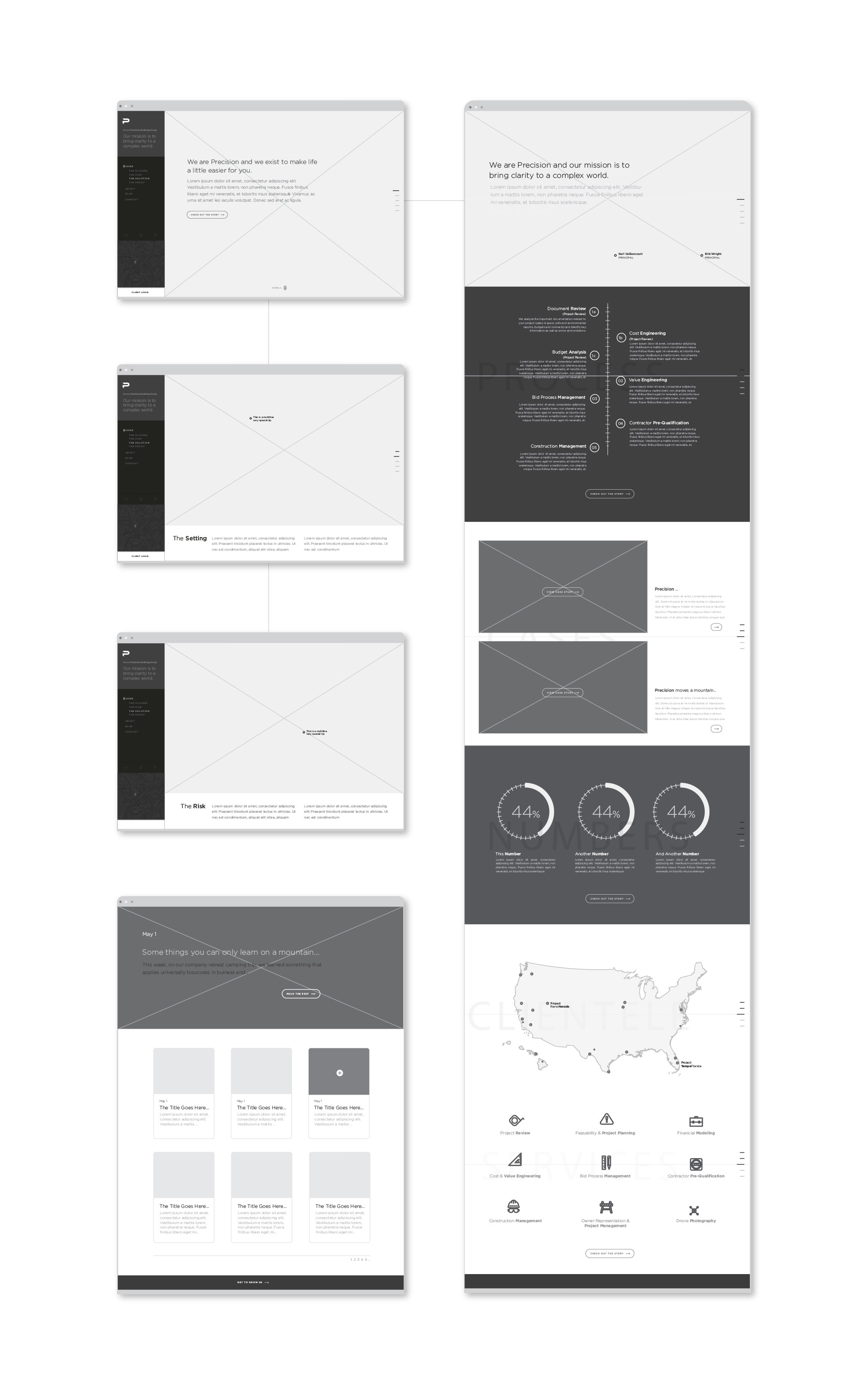 Step Four
THE RESULTS
From initial logo concepts through to the finished site, we pulled out all the stops in strategizing and executing Precision's impeccable vision for a cutting-edge brand identity guaranteed to turn heads even in the midst of a cut-throat market. Braving a short timeline and budget restrictions, we flexed our creative muscles to deliver a unique and innovative solution to put Precision ahead in a big-name industry.