A Character of a Red Blend
The Scoundrel
Bell Wine Cellars recognized potential in their stand-alone red blend, "The Scoundrel", with its captivating name and reasonable price of $25.00. Their goal was to generate more attention and interest for this unique offering, using it as an introduction to the world of Bell Wine Cellars.
THE RESULTS
The familiar "look and feel" of the Bell Wine Cellars brand was intentionally set aside for this offering. Instead, a new character emerged—a sophisticated fox dressed in a tailored three-piece suit, accompanied by an elegant, handcrafted script treatment of "The Scoundrel" brand name in red metallic foil. The custom illustration, rendered in nuanced sepia tones, perfectly captures the essence of this rich and flavorful red wine blend, evoking a sense of both depth and freshness.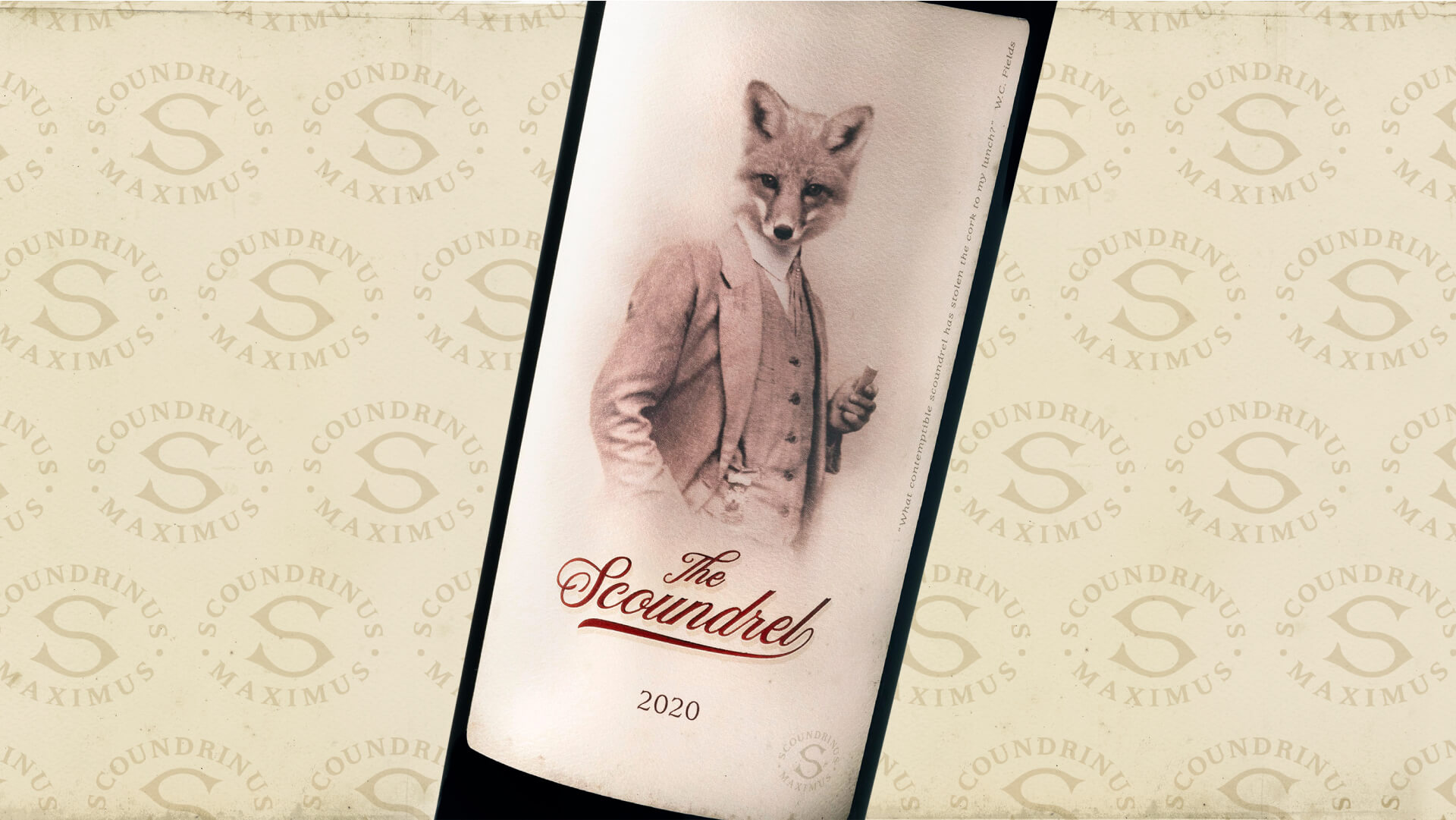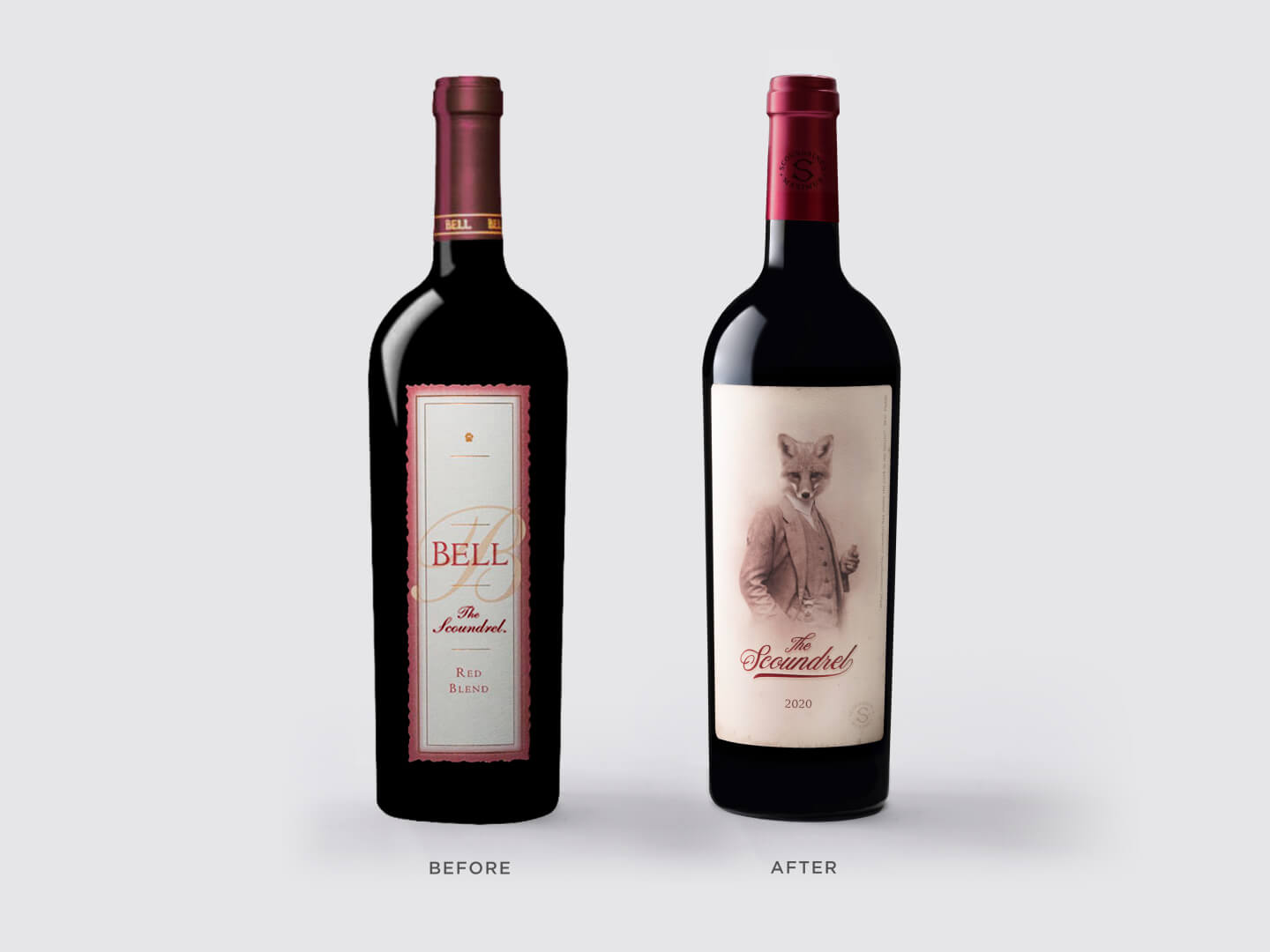 TAKING HOME GOLD
The judging panel at the 2023 SF Chronicle Wine Competition wholeheartedly agreed that creating a character to match a wine with character was a brilliant move. Consequently, they awarded "The Scoundrel" a well-deserved gold medal for its outstandingly whimsical packaging. Affinity Creative Group truly delivered a Scoundrel that's simply delightful to have around.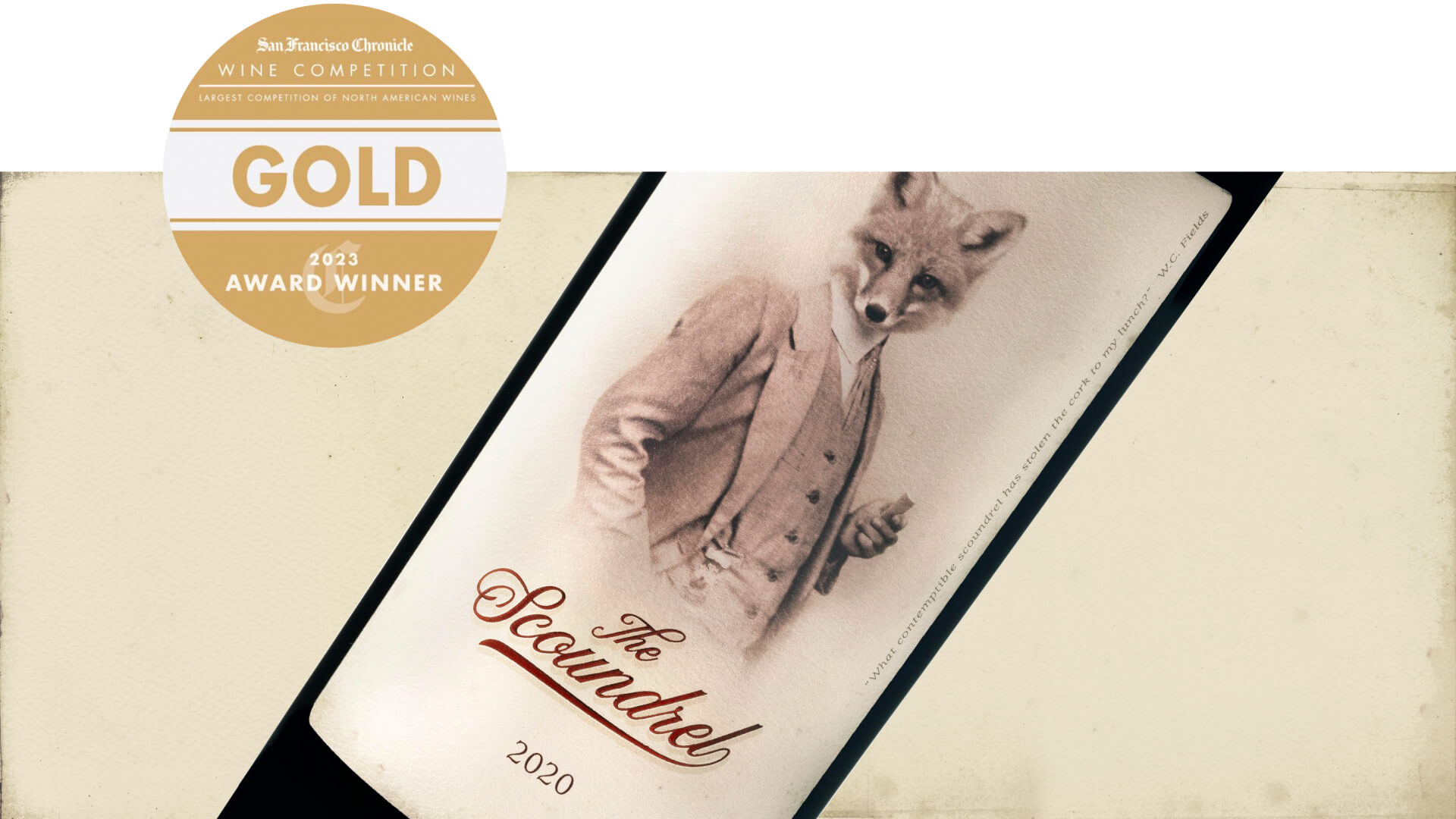 I want to take a moment to thank you again for listening to us. The moment I saw this label, I knew you and your team so perfectly took the imagination and put it on paper.

BELL WINE CELLARS