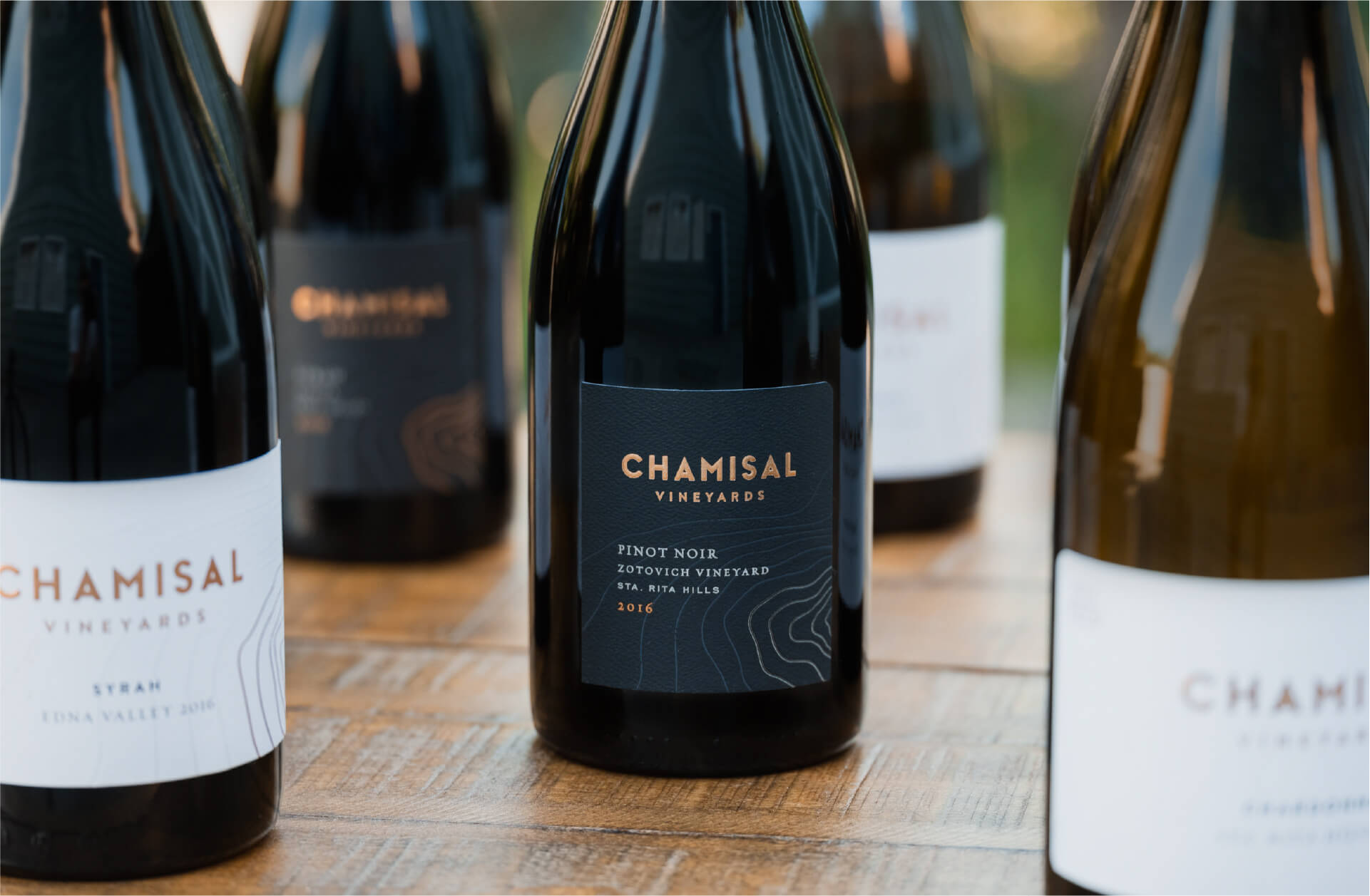 Capturing the Spirit of Central Coast
Chamisal Vineyards
Chamisal made history in 1973 as the first winery in Edna Valley to plant grapevines. Nestled in the hills just minutes away from the Pacific Ocean and surrounded by gorgeous natural scenery, they needed a brand refresh to tell their story. Thus began a truly collaborative partnership between Affinity and Chamisal, resulting in new beautifully cohesive branding, packaging, website, video and photography.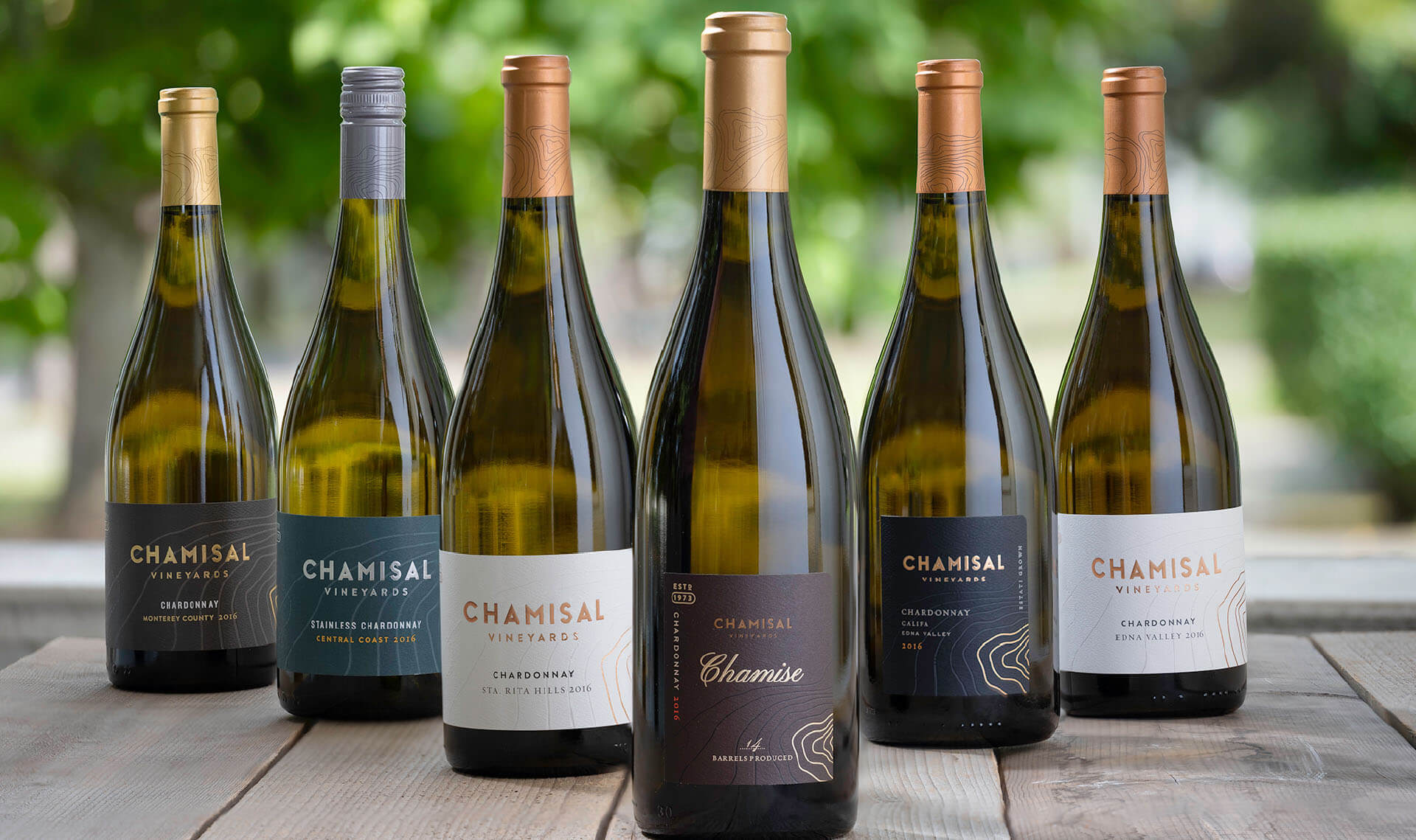 The Chamisal Identity
BUILDING THE BRAND
Nestled in the hills of California's central coast, Chamisal's rebrand tells a story of a boutique wine region unlike any other. Modern topographic lines, pops of metal accents, and a coastal varietal color palette embrace this sense of place. Our creative collaboration resulted in a bold and confident new brand statement honoring the central coast spirit.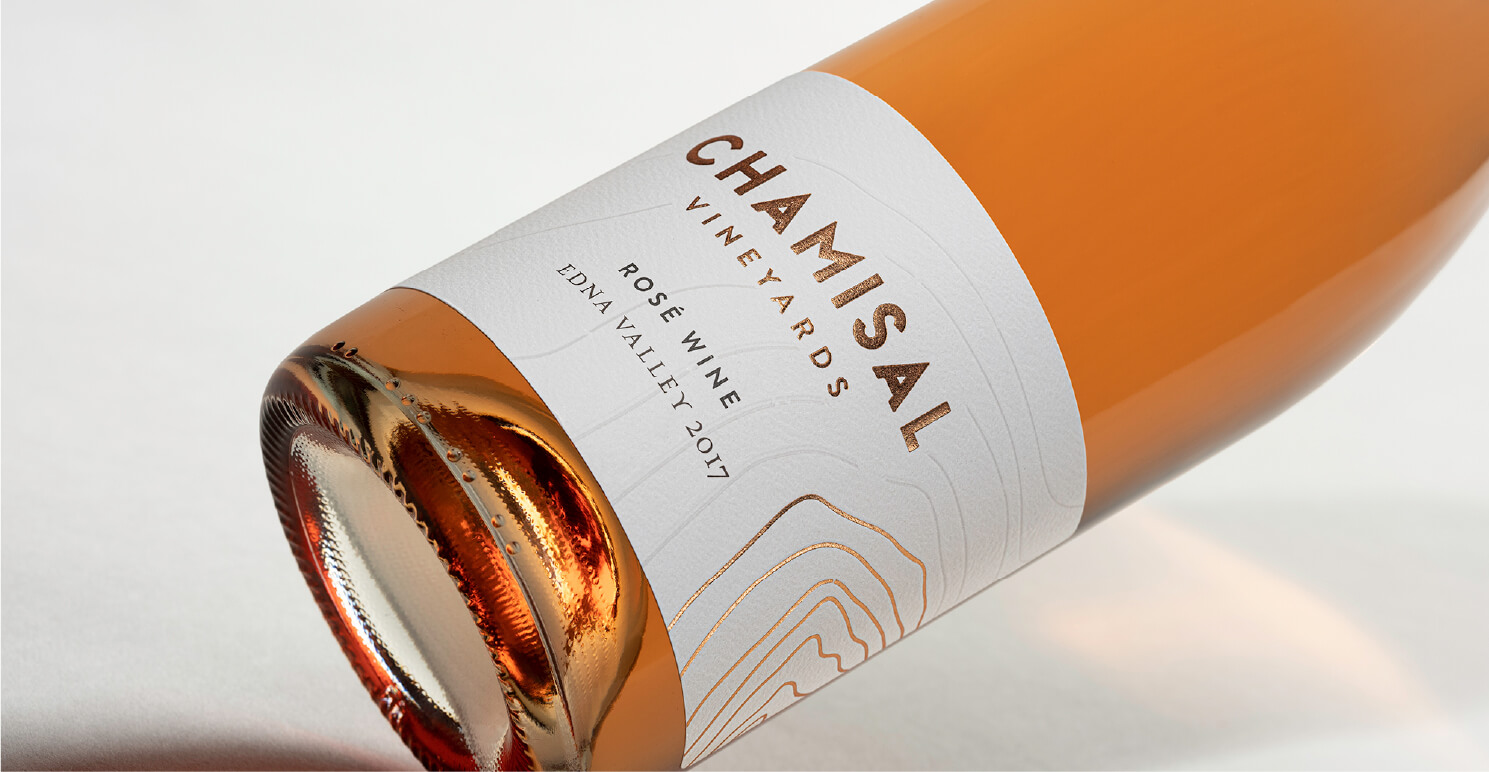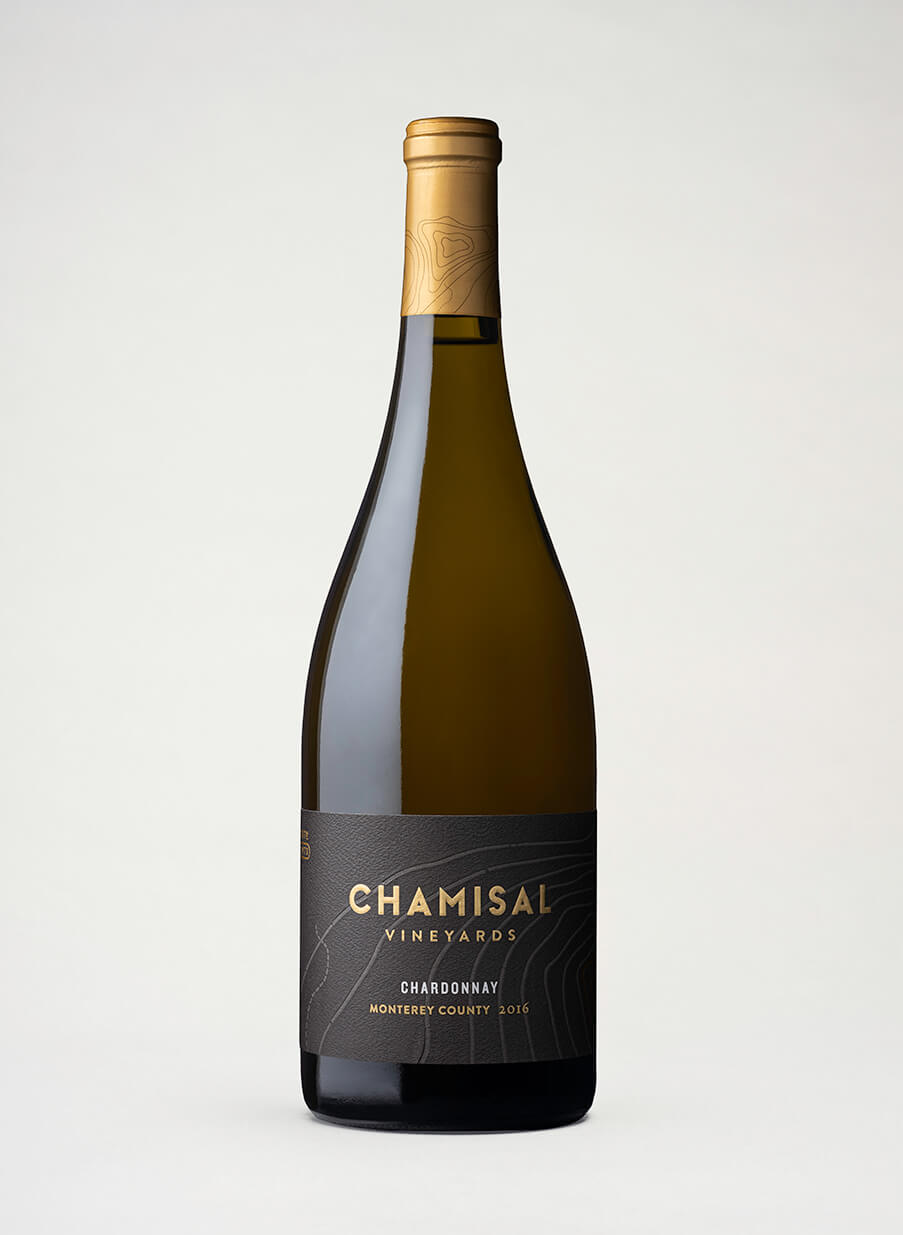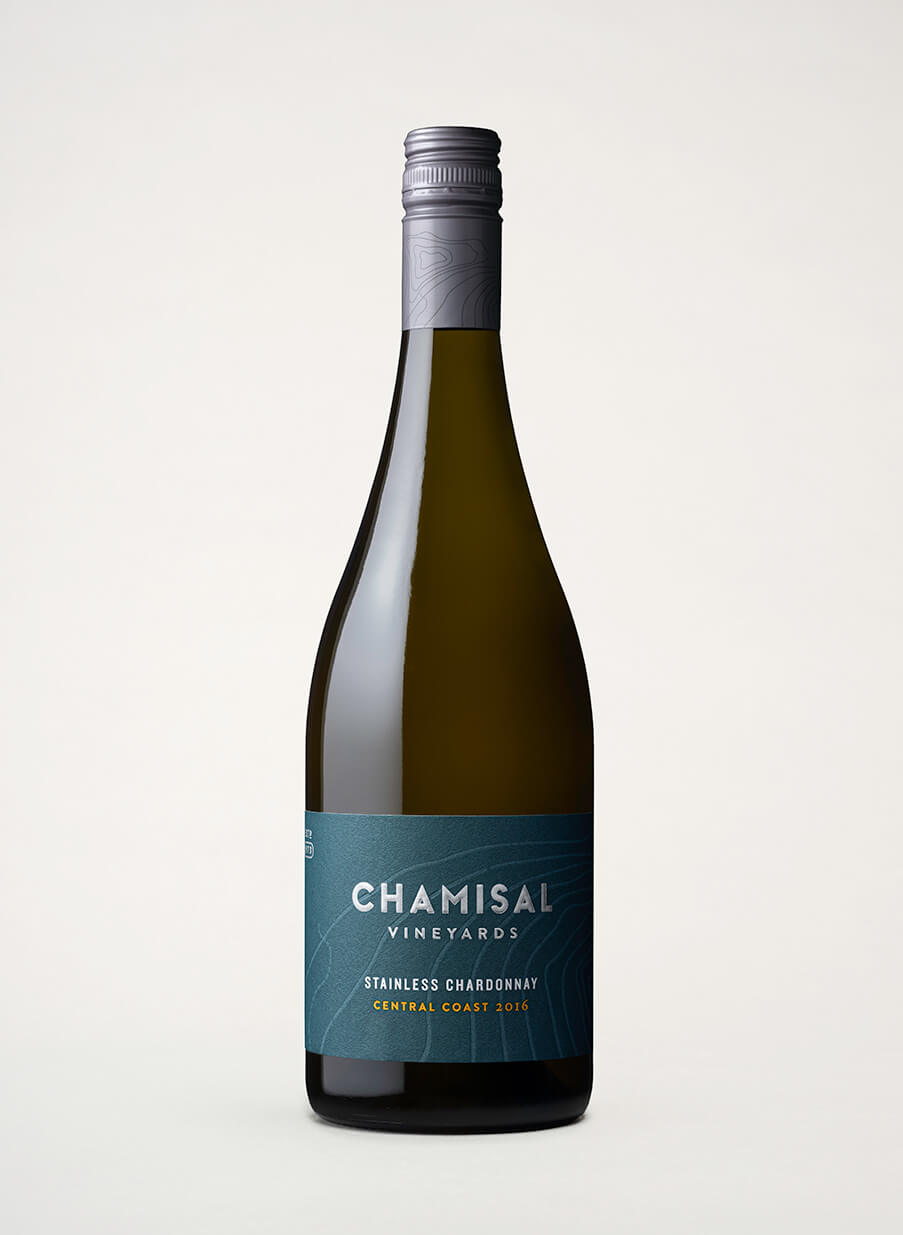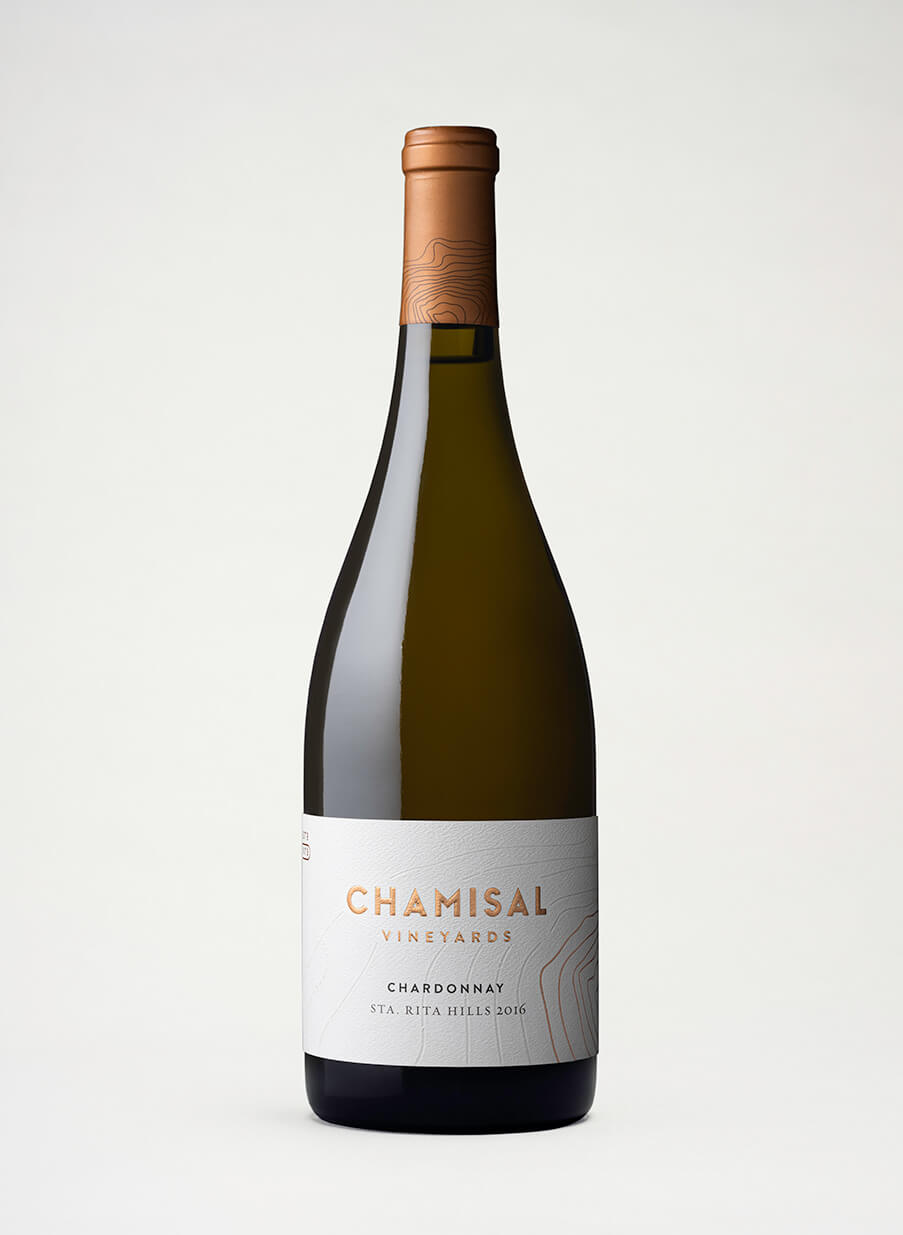 Embracing a Lifestyle
BRAND ANTHEM VIDEO
Focused on the theme of 'artistic expression', we produced a brand anthem video for Chamisal paralleling the stories of local artists and their love for their craft alongside their lead winemaker, Finn. The result — an inspiring film encapsulating the community's creative spirit.

A Digital Brand Experience
ECOMMERCE WEBSITE
With a new brand and package aimed towards a millennial audience meant an overhaul for Chamisal's web experience was essential. We designed and developed a new Ecommerce site reflective of the laid-back central coast community full of beautiful imagery and immersive features.
Site Features
— Interactive Vineyard Terroir Map
— Custom Ecommerce Experience & Online Shop
— Branded User Interface and Animations
— Integrated Drone Videography
— Club Member Access & Sign-Up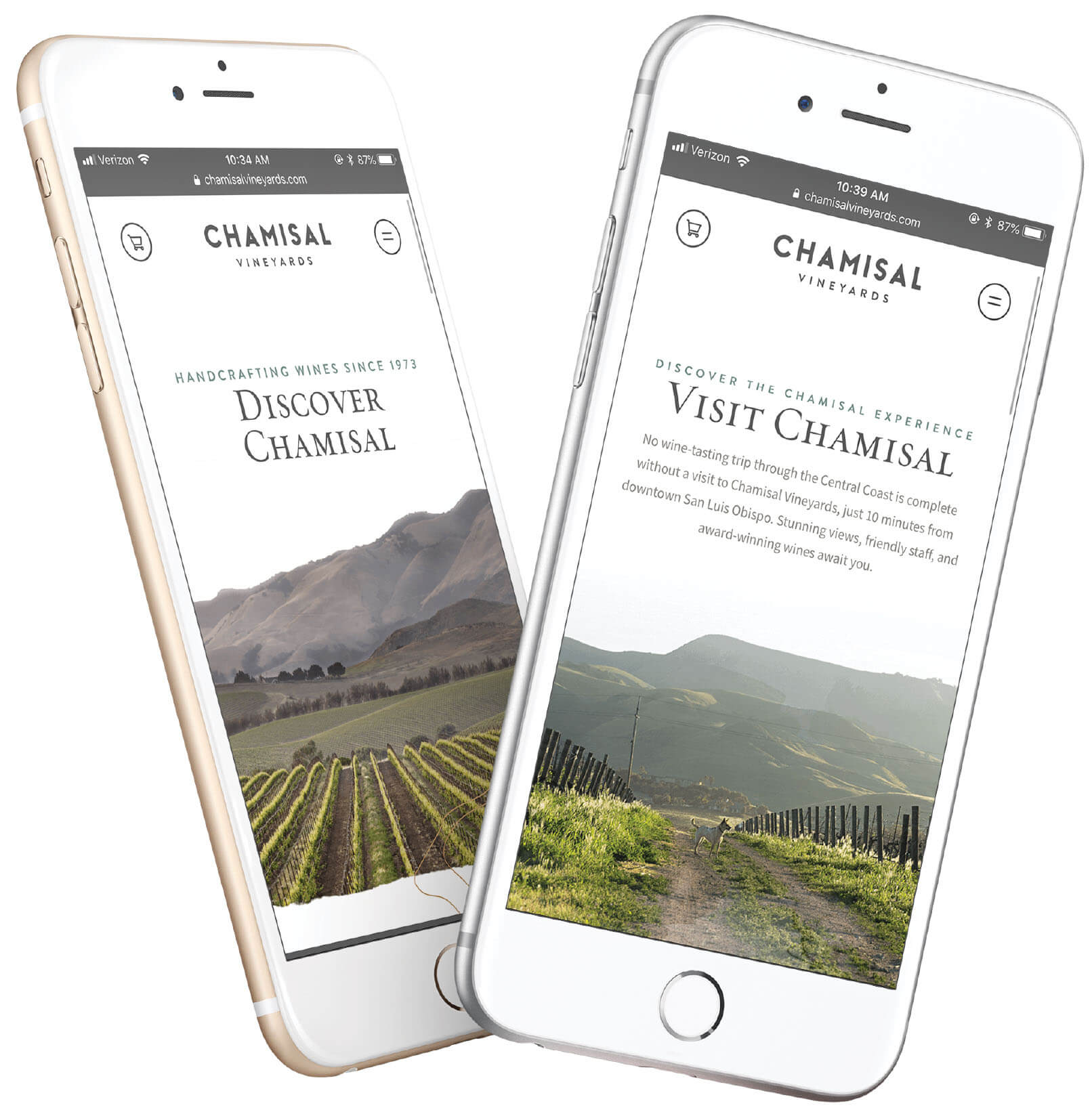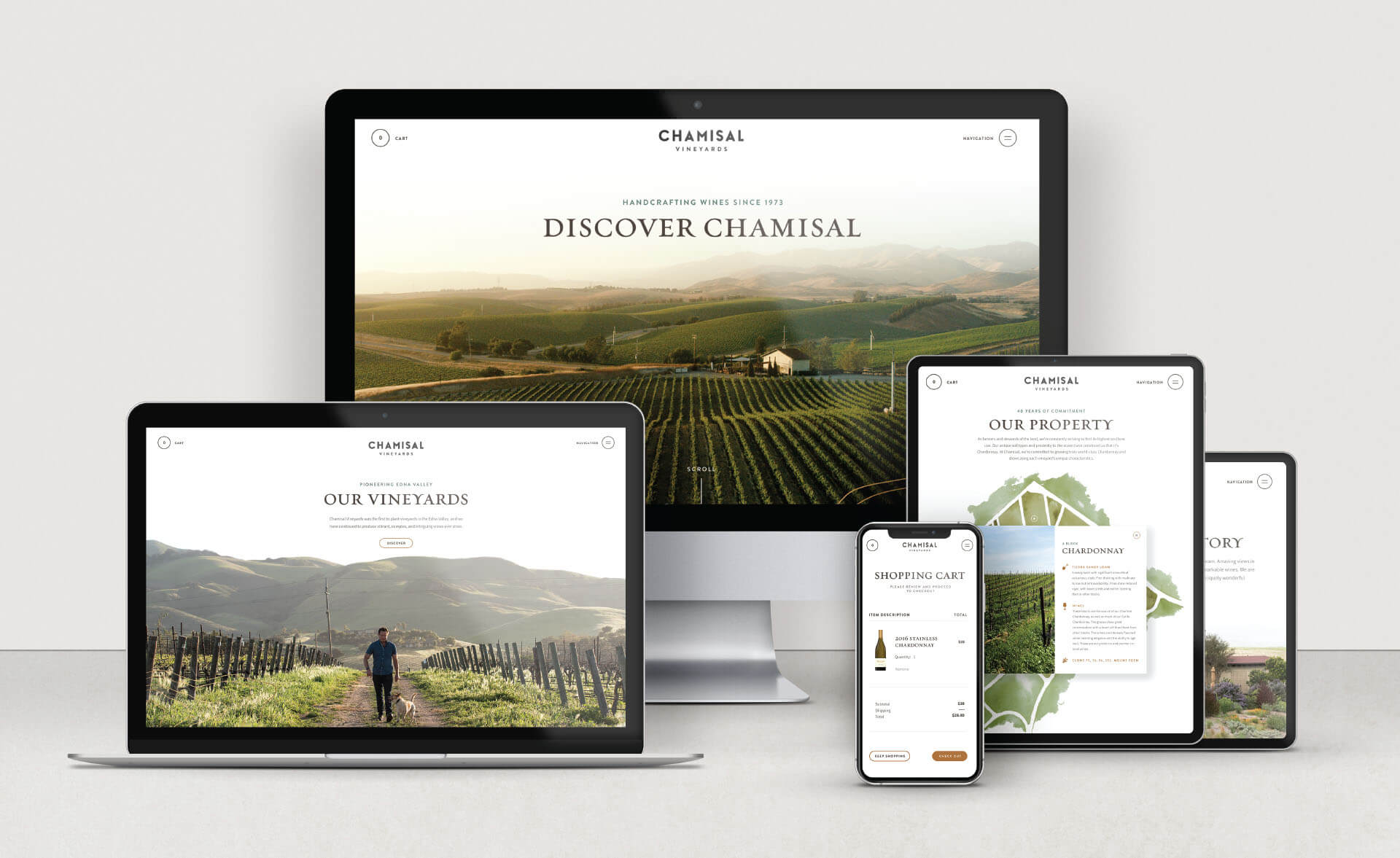 Bringing the Brand to Life
PRODUCT & LIFESTYLE PHOTOGRAPHY
To ensure every aspect of Chamisal's website was custom, we produced a series of lifestyle and product photography visually capturing the tasting and vineyard experience. We created a variety of product, lifestyle, and landscape shots as well as overhead drone videography to bring Chamisal virtually to life.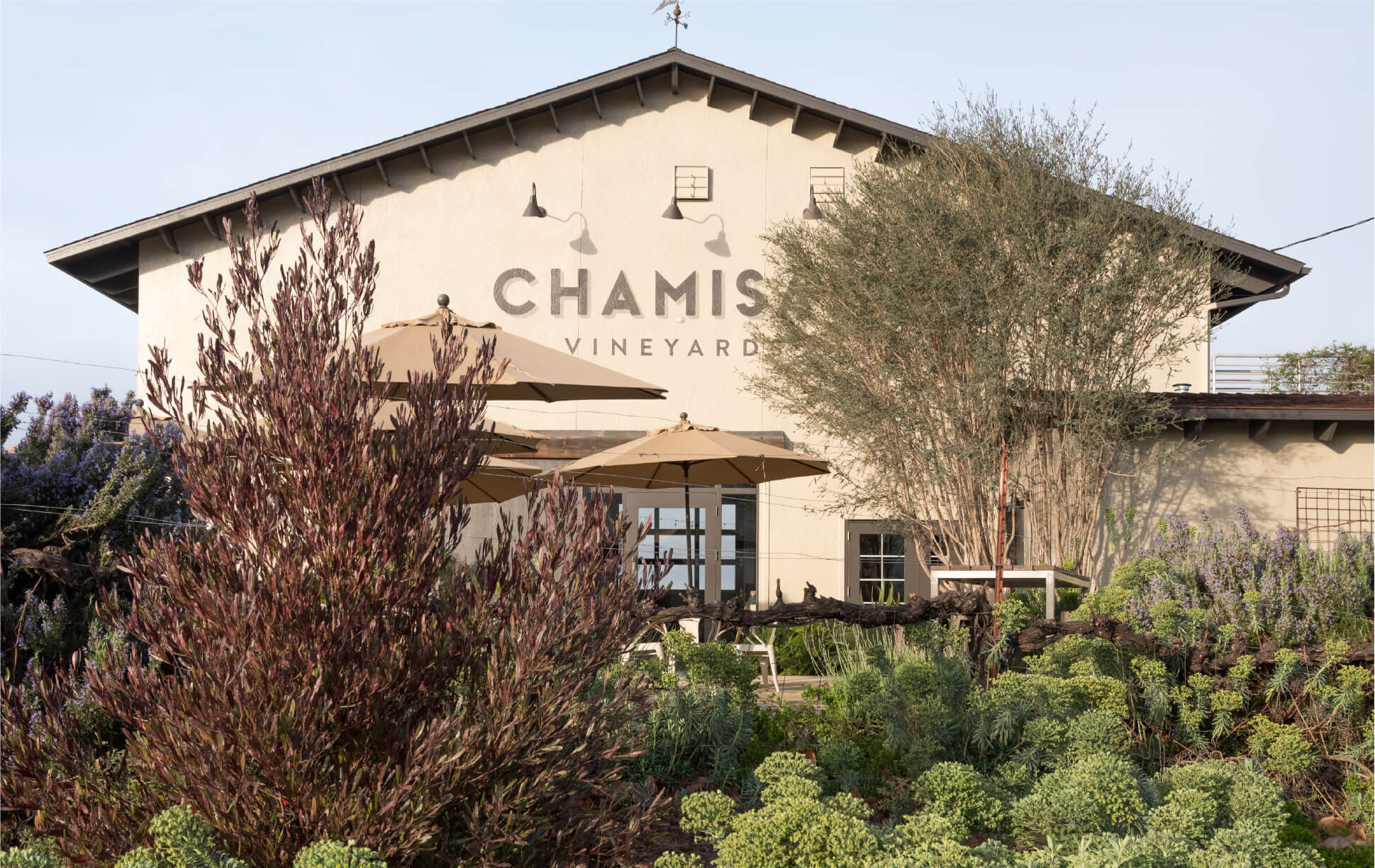 Chamisal Tasting Room
Overlooking their vineyard blocks, Chamisal's tasting room was included in the refresh with a brand new coat of paint and shiny new logo.