Worth Sipping This Summer: Five Healthful Brands to Consider
Written by Dana Fouchia
Function meets flavor is the biggest trend in today's beverage industry. And with summer ramping up, consumers are looking to fill their fridges and stack their coolers with smarter, better, tastier drinks.
It's no secret the health and wellness beverage category is one of the fastest-growing markets in the world. Now more than ever, consumers are thirsty for health-forward, sustainably made, beautifully packaged beverages that are not only better for you, but better for the earth, too.
Here are five brands that consumers can't get enough of—and we can't, either.
Olipop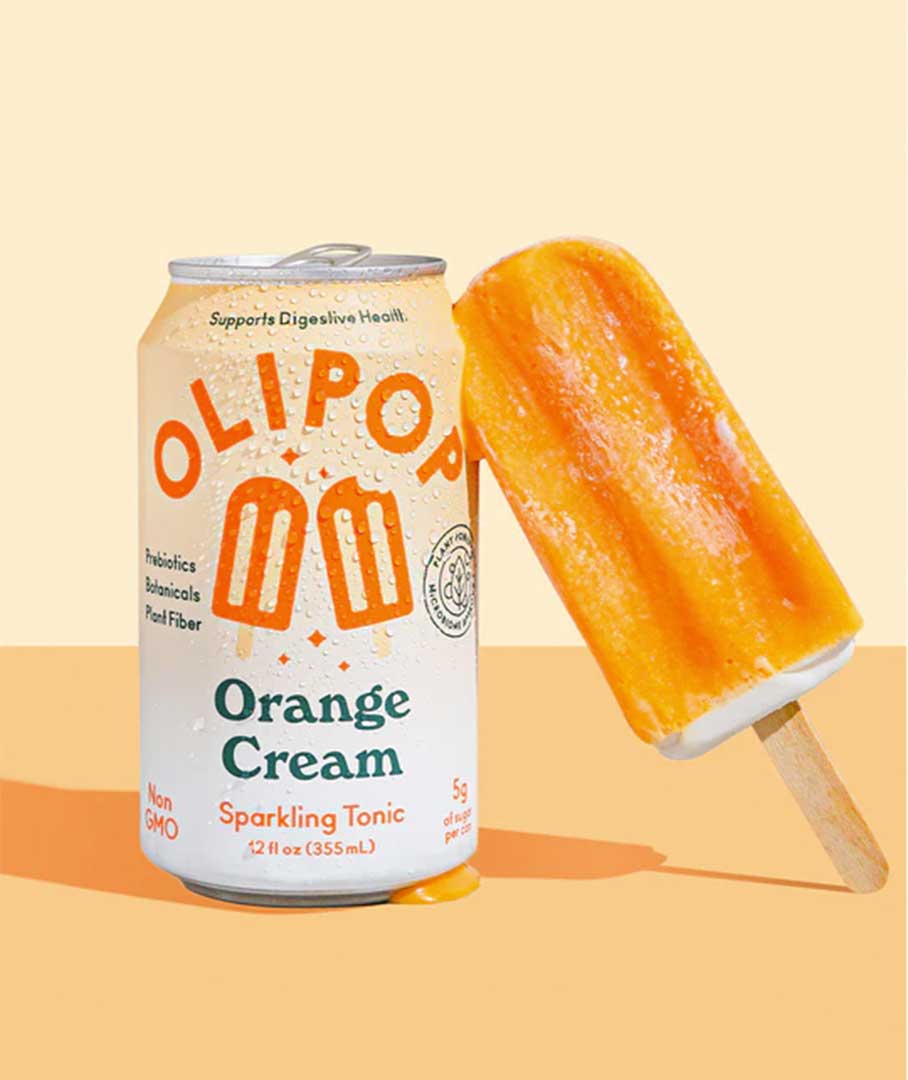 A completely reimagined form of soda, Olipop is a flavored tonic without the spoonful of sugar from your childhood. Produced by a team of human gut microbiome researchers, Olipop uses a combination of plant fiber, prebiotics, and botanicals that are naturally sweet, so while the toxic ingredients historically found in soda are eliminated, consumers won't feel they are compromising on flavor.
Depending on the flavor, each 12 oz. can contains 35 to 50 calories, 2 to 5 grams of sugar, and 9 grams of fiber. They're perfect for those who lead an active lifestyle or who simply want a healthy–and delicious–go-to drink they'll actually enjoy, making them frequent flyers in our fridge. Plus, we love Olipop's retro-chic packaging design that nods back to the vintage colas of yesteryear – featuring the Windsor font popular in the 1970's and simple illustrated ingredients that make flavor identification easy.
De Soi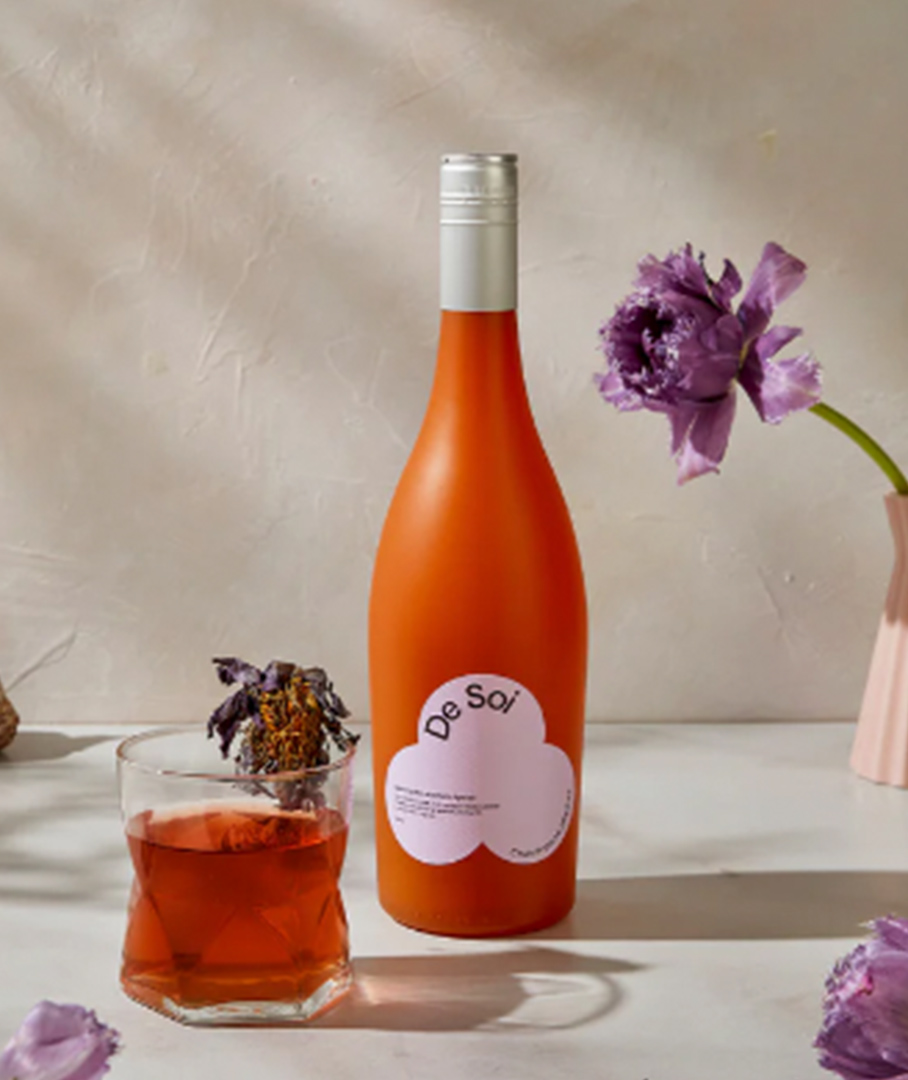 Aperitifs are all the rage lately, but what about non-alcoholic aperitifs? Leave it to co-founder Katy Perry to produce a ready-to-sip, pre-dinner delight in both can or bottle form, packed with naturally derived botanicals. In such a highly saturated celebrity-owned beverage market, Perry is truly changing the game with her non-alcoholic spin, relying on ingredients like green tea, passion fruit, maca, and lemon balm that are all loaded with vitamins and offer stress-relieving benefits.
You won't find any artificial colors or flavors, and one glass contains just 35 calories and is vegan and gluten-free. Not up to finishing the whole bottle in one sitting? We love that we can simply reseal the cap and enjoy it within a week's time for optimal bubbly flavor.
And with its French New Wave cinema-inspired design using colorful, poppy, abstract shapes to represent the core botanicals, you'll want to keep it on display for the ultimate cool bar cart aesthetic.
KYLA Hard Kombucha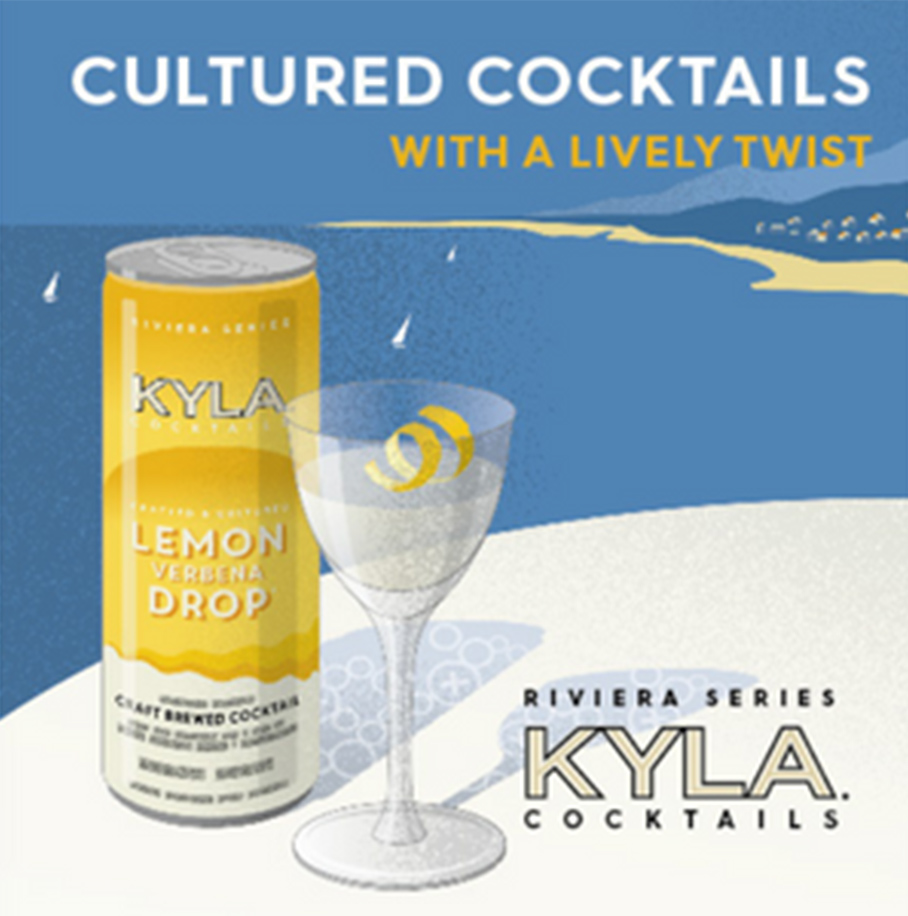 The latest in health and wellness? Digestive health. Simply put, probiotic drinks are flying off the shelves, and for good reason. Boasting benefits like defense against infection, weight loss, and improved gut health, fermented drinks pack a nutritional punch, taste great, and in some cases, even offer a bit of a buzz.
So when it comes to hard kombucha, KYLA Hard Kombucha has it all. With only 3 grams or less of sugar, this gluten-free recipe is 100% vegan. These distinctive hard cocktails are packaged in slim, elegant cans, adorned in sophisticated colors, evocative of a trip to the Riviera, while signaling the delicious flavor combinations, e.g., Lemon Verbena Drop or Pom Pom Collins. Brewed in Oregon, their craft cocktails and kombucha are produced by a team with over 30 years of fermenting experience—a background consumers can trust.
Dune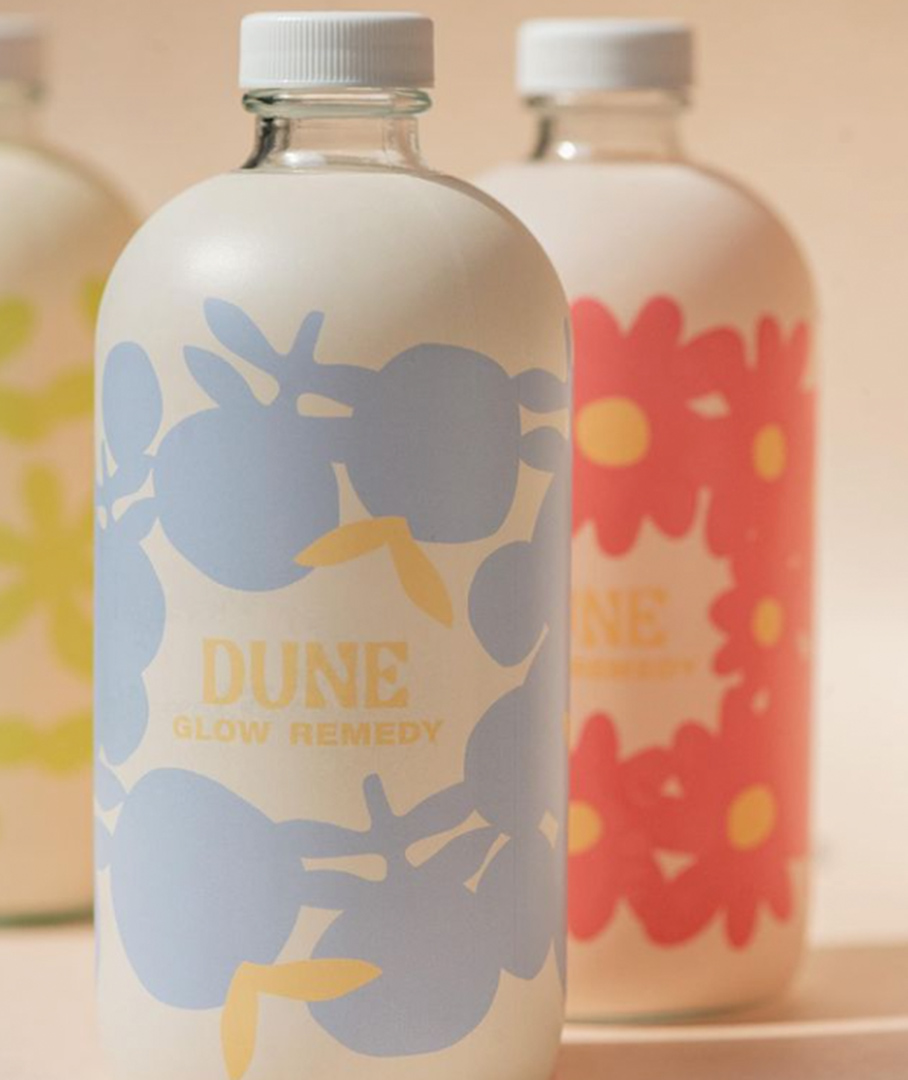 Good for you, good for your skin. Dune is a one-of-a-kind beauty elixir that makes the connection between skin and a healthy gut—in equally beautiful bottles. With carefully crafted formulas of fruits, botanicals, and natural plant extracts, these all-natural superfoods are packed with antioxidants that aid in hydrating skin, reducing stress, and building immunity.
Dune drinks are lactose-free and gluten-free, and contain just 17(!) calories, 4 grams of net carbs, and 2 grams of sugar. As busy professionals constantly balancing the hustle and bustle of daily life, we turn to Dune to help us take a moment to center ourselves, all the while reaping its skin- and gut-healing benefits. A win-win.
Freshie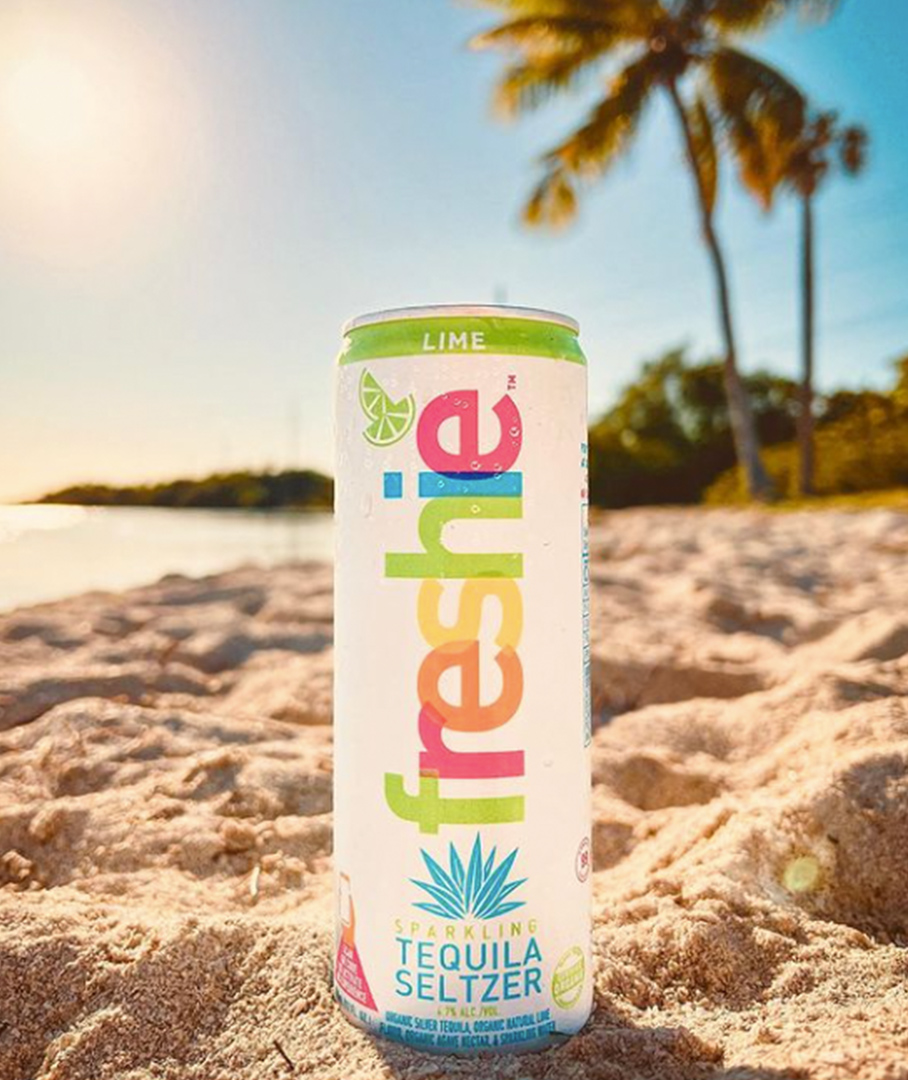 Freshie keeps it real. That is, with real tequila and other real, fresh ingredients like lime juice, sparkling water, and agave. And that's it. While we love Freshie for its short, simple ingredient list (a quality consumers love, too), we appreciate their commitment to all-organic ingredients like their sustainably farmed and solar-energy distilled agave that takes over 7 years to mature before it's ready for use.
Freshie also boasts the other attributes that consumers seek (non-GMO, gluten-free, and less than 100 calories), making it an easy sell for tequila and cocktail lovers looking for a healthier sipper this summer.
Although Freshie is not yet nationally distributed, if it is in your market, it cannot be missed. Inspired by the iconic and colorful 'Visit Mexico' tourism campaign, the bold Freshie logo sports a similar color palette, looking both festive and refreshing.
Ready to crack open a bottle (or can)? Let's raise a glass and cheers to a healthier, tastier summer! Be sure to follow Affinity Creative Group on social media to stay up to date on the latest trends we're spotting and exciting brands that we can't wait to share.
About Affinity Creative Group: Affinity Creative Group helps clients create immersive consumer brand experiences that generate engagement, loyalty, advocacy, and most importantly, results. Our suite of creative services includes brand strategy and development, digital marketing and 360°/omni-channel campaigns, website design and development, social media strategy and content development, packaging design, product and brand naming, brand filmmaking and storytelling, product and lifestyle photography, and POS displays/retail activation. Simply put, if it matters to your brand, it matters to us. For more information, or to schedule a conversation, please visit affinitycreative.com, or reach out to us anytime at contact[AT]affinitycreative.com.