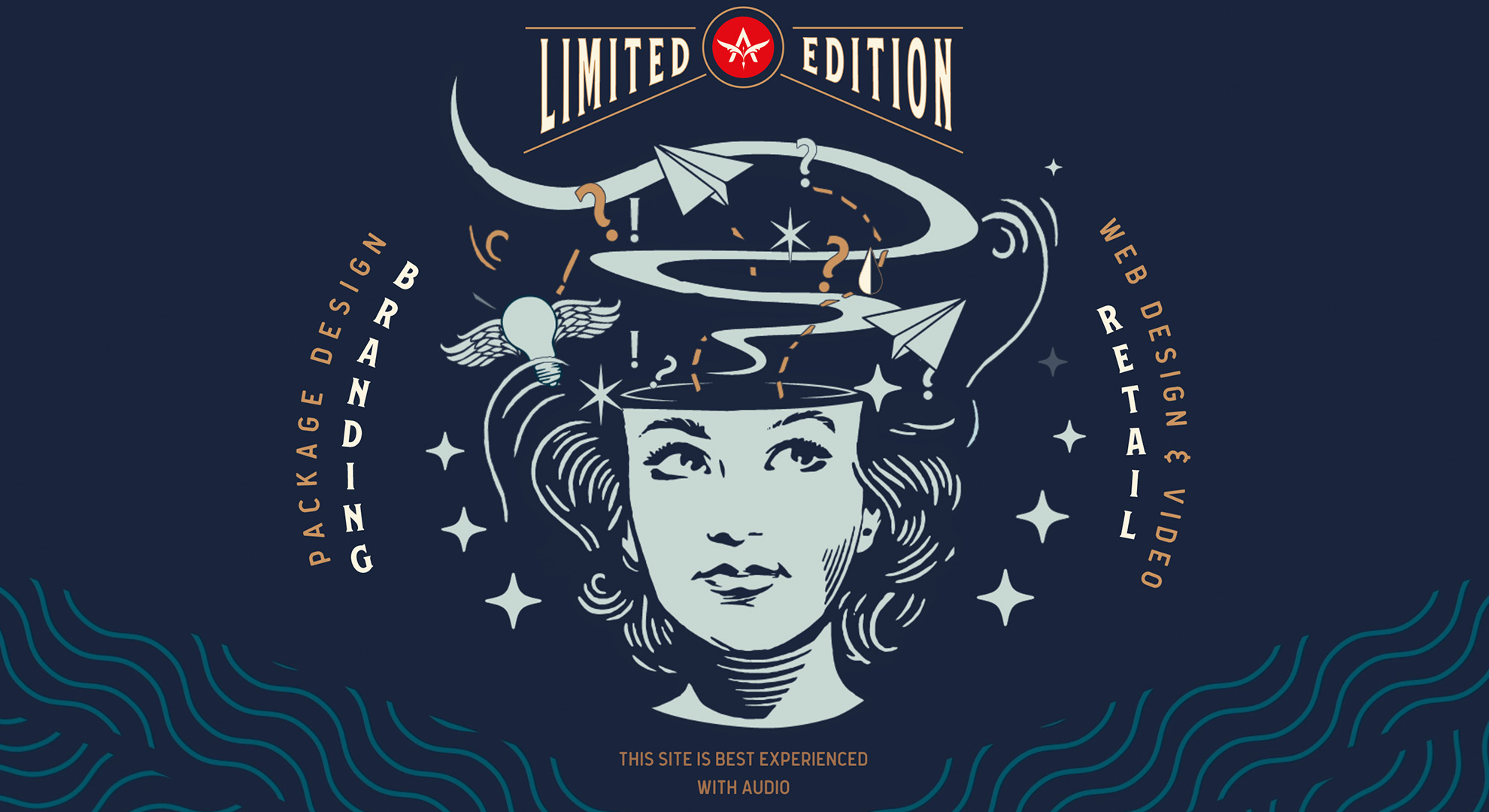 Coffee Fuels Creativity During the Holidays for Affinity Creative Group
Coffee Fuels Creativity
The toughest client a creative agency will ever have is itself. Everybody has an idea, design, or opinion that is 'the best.' There is always plenty of ego, pride, and hyperbole to go around. Fortunately, the team at Affinity Creative Group plays nicely together, with egos in check and collaboration the norm.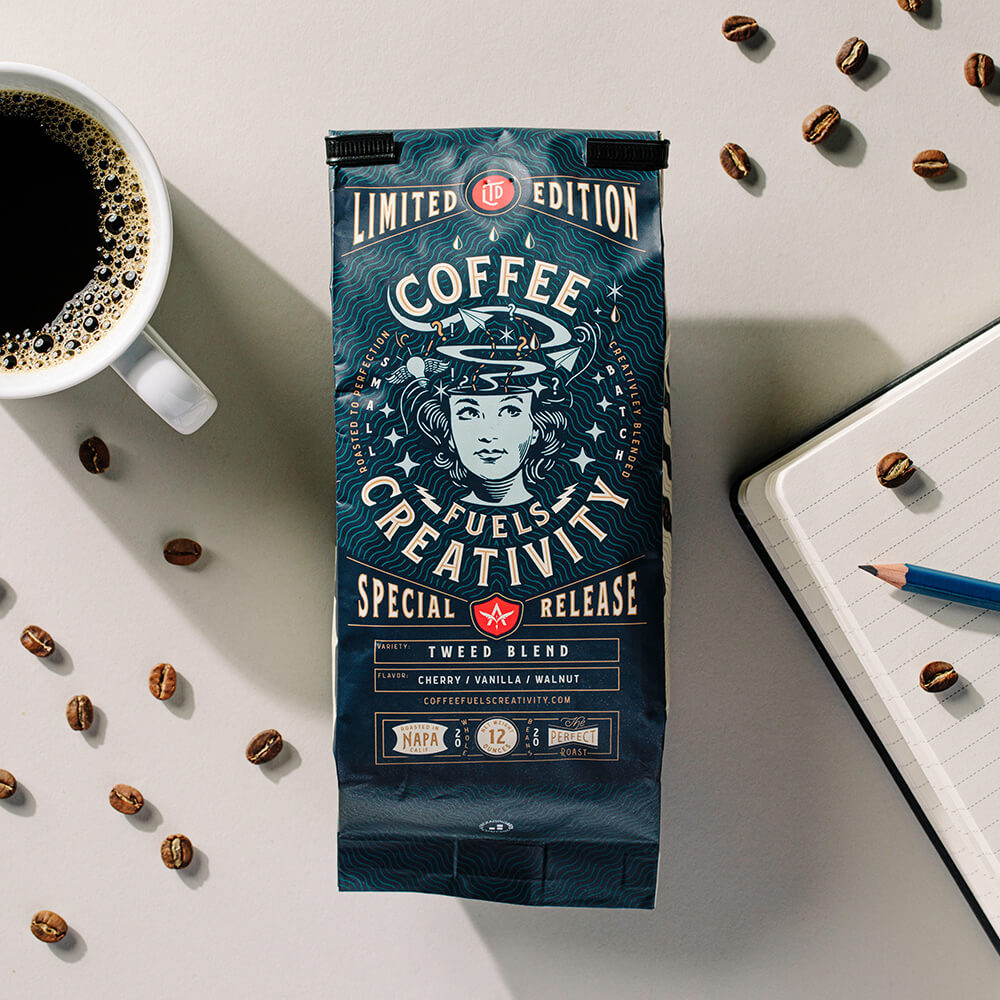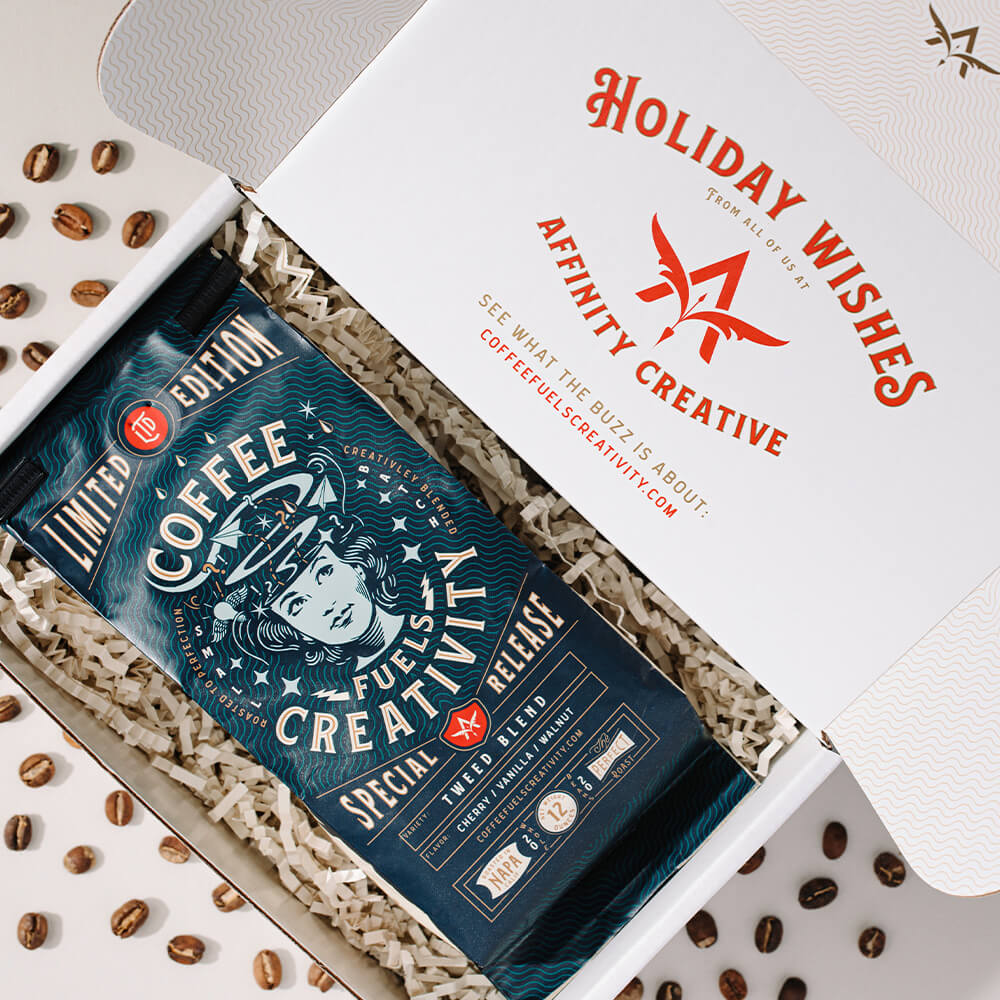 We all agreed we must deliver a captivating creative solution for our 2019 holiday greeting--after all, 'creative' is in our name-- it's what we do. How to do it? The answer was obvious--celebrate the perfect pour-over! Given the number of coffee aficionados in our midst, it was a no brainer to share our love of the bean in a unique and special way.
So, to spread holiday cheer and ring in the new year, we aimed to surprise friends, clients, and clients to be, with a custom branded, designed, and packaged bag of the season's best from OHM Coffee Roasters, Napa, California. Owner, Derek Bromley, with his knowledge and devotion for delivering the ultimate coffee experience, made him the perfect vendor for our passion project.
After landing on the ideal holiday gift and identifying the right vendor, we needed a unifying anthem. After burning some midnight oil and consuming multiple cups of java, a theme emerged that said it all: Coffee Fuels Creativity.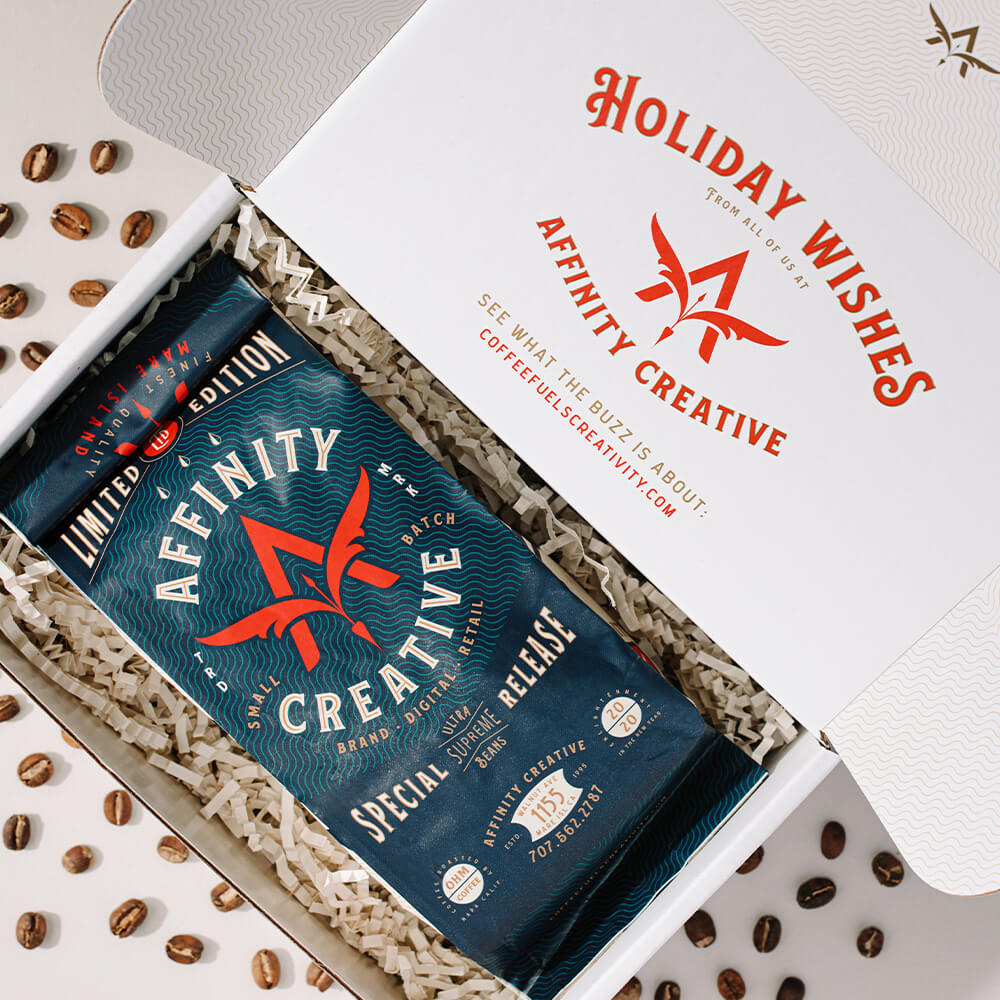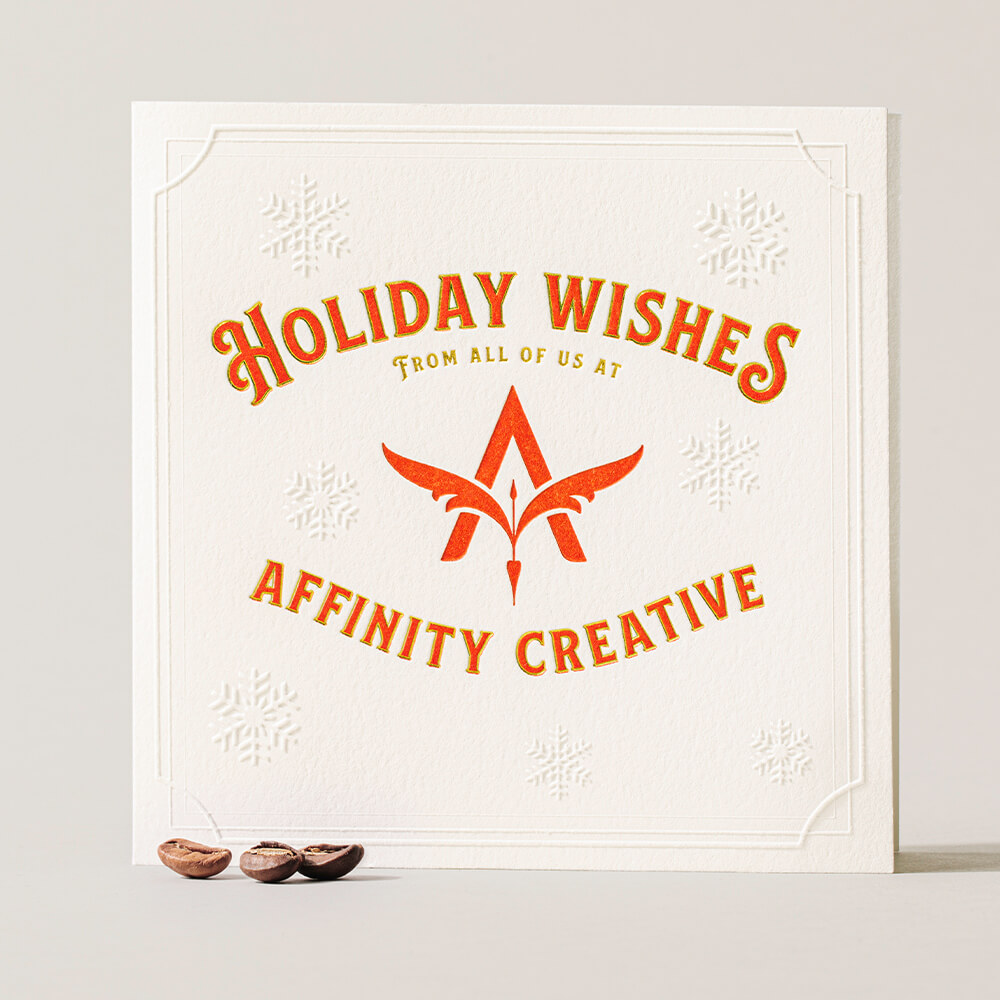 This notion sparked a wide range of motions and emotions that generated the visually stunning logo, typography, and package design shown below. Cynthia Sterling, Affinity's Creative Director, remarked, "The result is an eye-catching design that celebrates the season while subtly signaling the breadth and depth of creative expertise that resides within our studio."
Coffee Fuels Creativity also inspired a custom tailored website and accompanying video to provide a perk of holiday inspiration. The video goes way beyond depicting the coffee-making process. In the words of Affinity's Digital Director, Justin Witt, "We didn't just want to focus on brewing coffee... that's boring. We wanted to convey how coffee is an essential part of our day, acting as the fuel that keeps this agency alive."
This total package has been a huge hit. Reactions range from admiration of the sophisticated design to laughs for the clever video, to thumbs-up for the savory taste of the brew. The combination of expressive videography / interactive website, one-of-a-kind package design, and the finest quality special roast has delivered a memorable holiday experience, enhancing all senses and underscoring indisputably that, coffee does fuel creativity at Affinity Creative Group.