Affinity Creative Group Celebrates PackagingARTS 25th Anniversary!
Last month, Affinity Creative Group Principals John Swain and Dave Miller, threw an Anniversary Celebration to honor 25 years of PackagingARTs, Inc.
The company was founded in 1995, producing retail and trade marketing materials for the wine and spirits communities. Since then, the agency has grown to provide marketing services across an array of disciplines including, brand and packaging design, websites, videos, and other digital media; and branded environments and retail displays. Thanks to John Swain's and Dave Miller's hard work, dedication, and an incredible team, the company has achieved 25 years of success. 
The island-themed celebration featured live music performed by Popfiction, delicious island cuisine catered by F.A. Nino's, and fantastic wine, beer, and tropical cocktails from our incredible in-house tiki bar, built by founders and principals, John Swain, and Dave Miller. We also included a Magician, face painting, and games for kids and families.
The celebration was enjoyed by all and will be a night to remember throughout the years. We cannot thank our clients, friends, and family enough for all of the support over the past 25 years.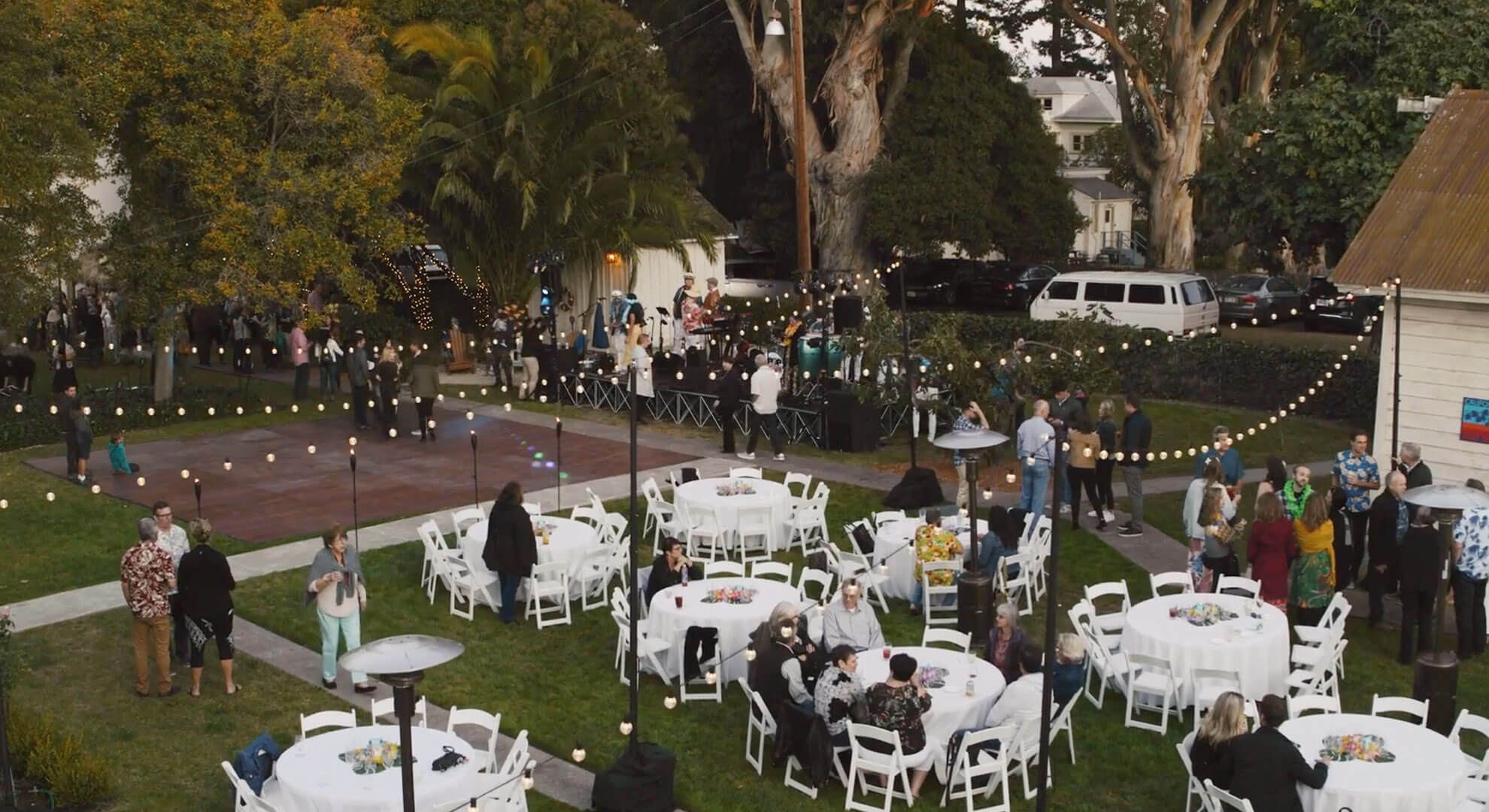 About Affinity Creative Group: 
From our unique creative campus, (two mansions and a bungalow), along historic officer's row on Mare Island, California, Affinity Creative Group provides brand design, digital media and retail activation marketing services, particularly for wine, spirits and other luxury categories.  The most experienced team in the business, staffed with knowledgeable industry professionals, provide strategic, creative and effective solutions that attract attention, spark interest and win customer loyalty in tasting rooms, on-premise and at retail venues across the country and around the globe.  Affinity helps clients of all sizes connect with consumers at the early, essential moments of contact, or points of 'brand touch' through the intelligent use of creativity, captivating storytelling, and flawless implementation. For more information about Affinity Creative Group, please visit: AffinityCreative.com or call 707.562.2787.