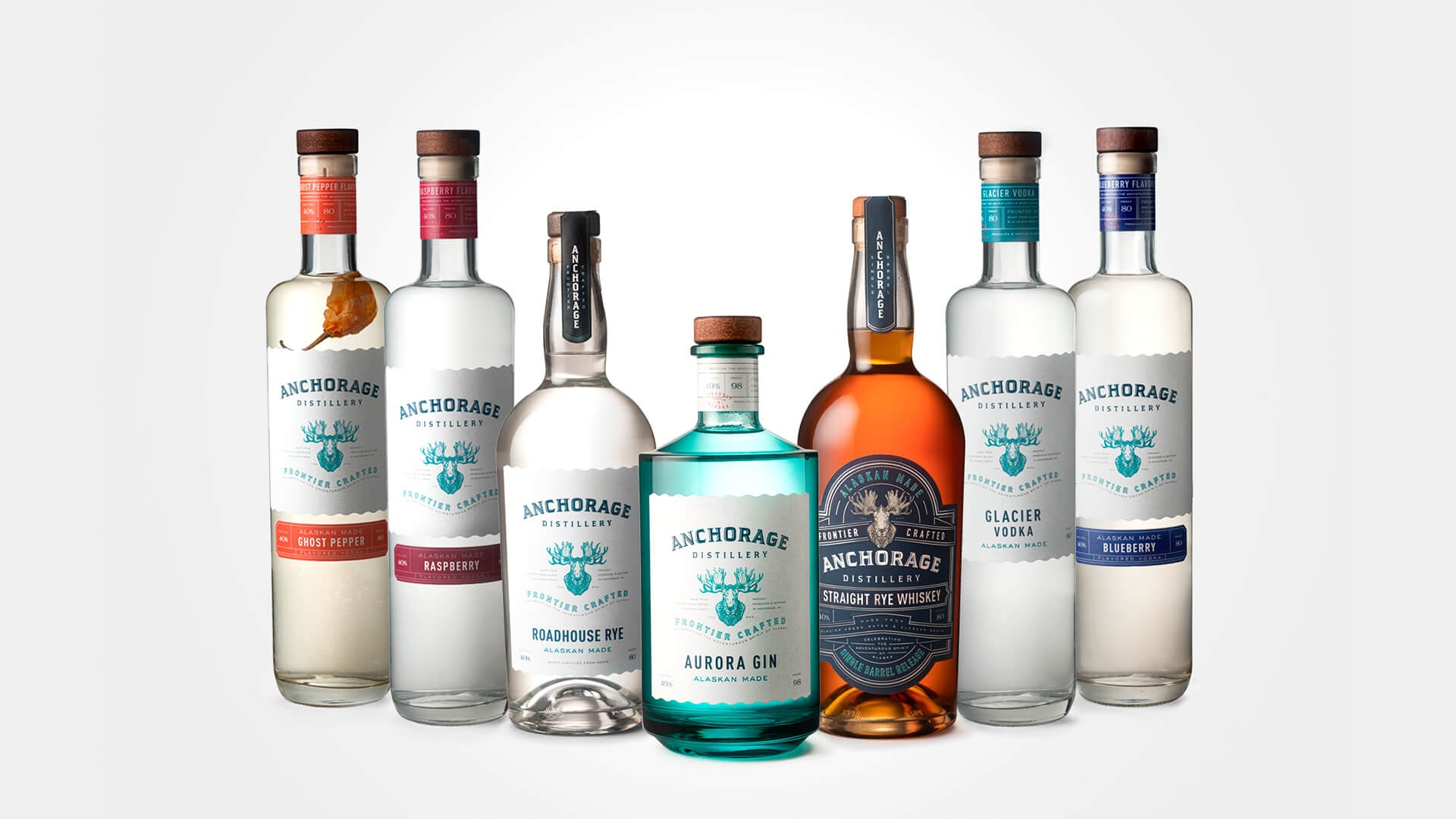 Capturing the Spirit of Alaska
Anchorage Distillery
Affinity Creative Group was called on by Anchorage Distillery to completely re-imagined their entire spirits lineup—beginning with re-establishing its brand essence. The goal was to create packaging with a hand-made, customized, and specialty-crafted look and feel that conveys Alaska's authentic and adventurous spirit.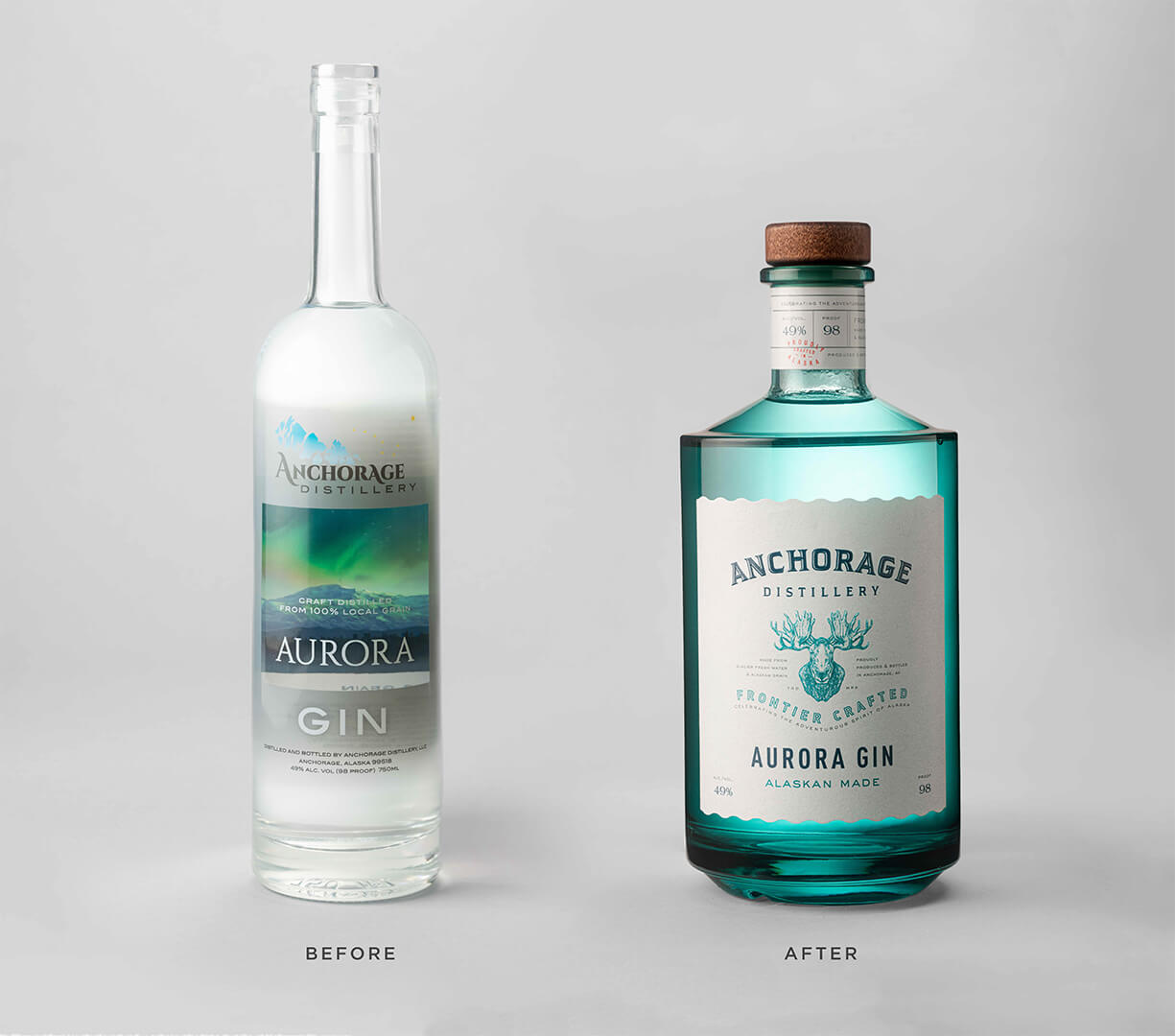 BRAND IDENTITY
WHAT DO YOU DO WHEN YOUR GREATEST ASSET IS HIDING UNDER A GLACIER?
To completely re-imagine and re-establish Anchorage Distillery's brand essence, the teams first assembled to identify the desired brand attributes, personality, and market positioning. With the brand profile in place, Affinity went to work in transforming the dated look of the existing product line.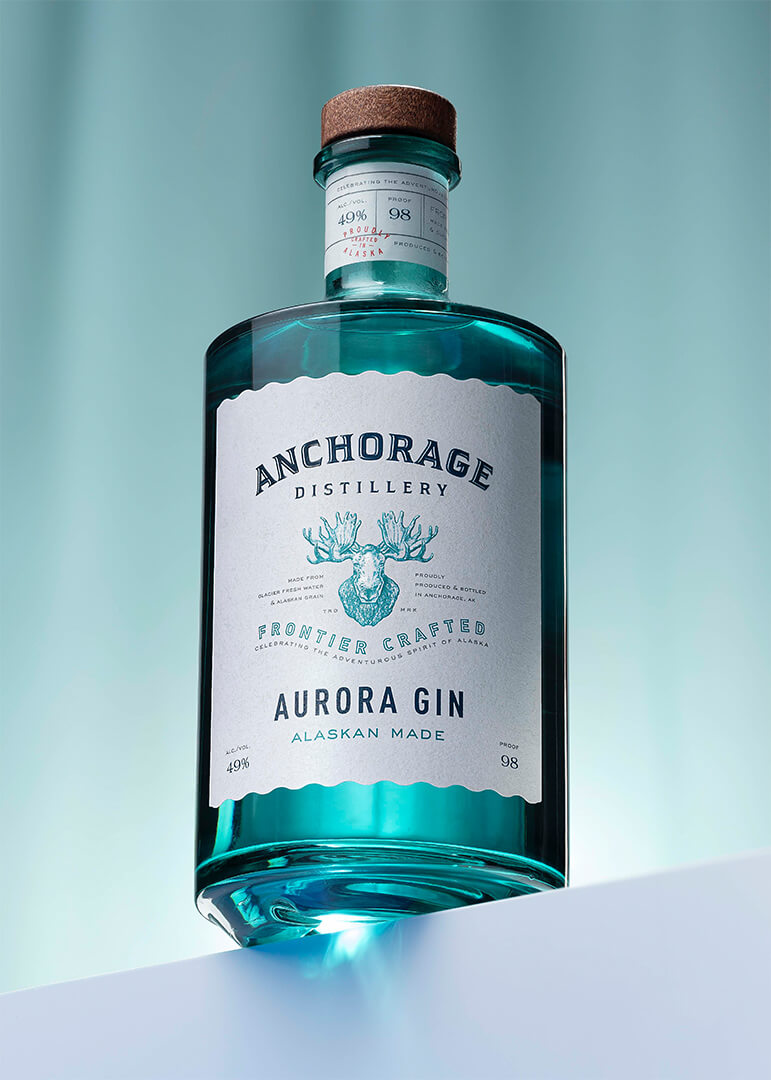 LOGO DESIGN
THE NEW ANCHORAGE DISTILLERY LOGO PROJECTS AUTHENTICITY AND ACHIEVES STRONG BRAND REGISTRATION ON A CRISP, WHITE, TEXTURED LABEL STOCK.
The additional unique engraving of an Alaskan Moose emphasizes a rugged and robust brand spirit. Every detail imaginable was addressed. From the finely detailed 'tax-stamp' look of the neckbands to the rippled, die-cut labels, suggestive of the Alaskan water's edge.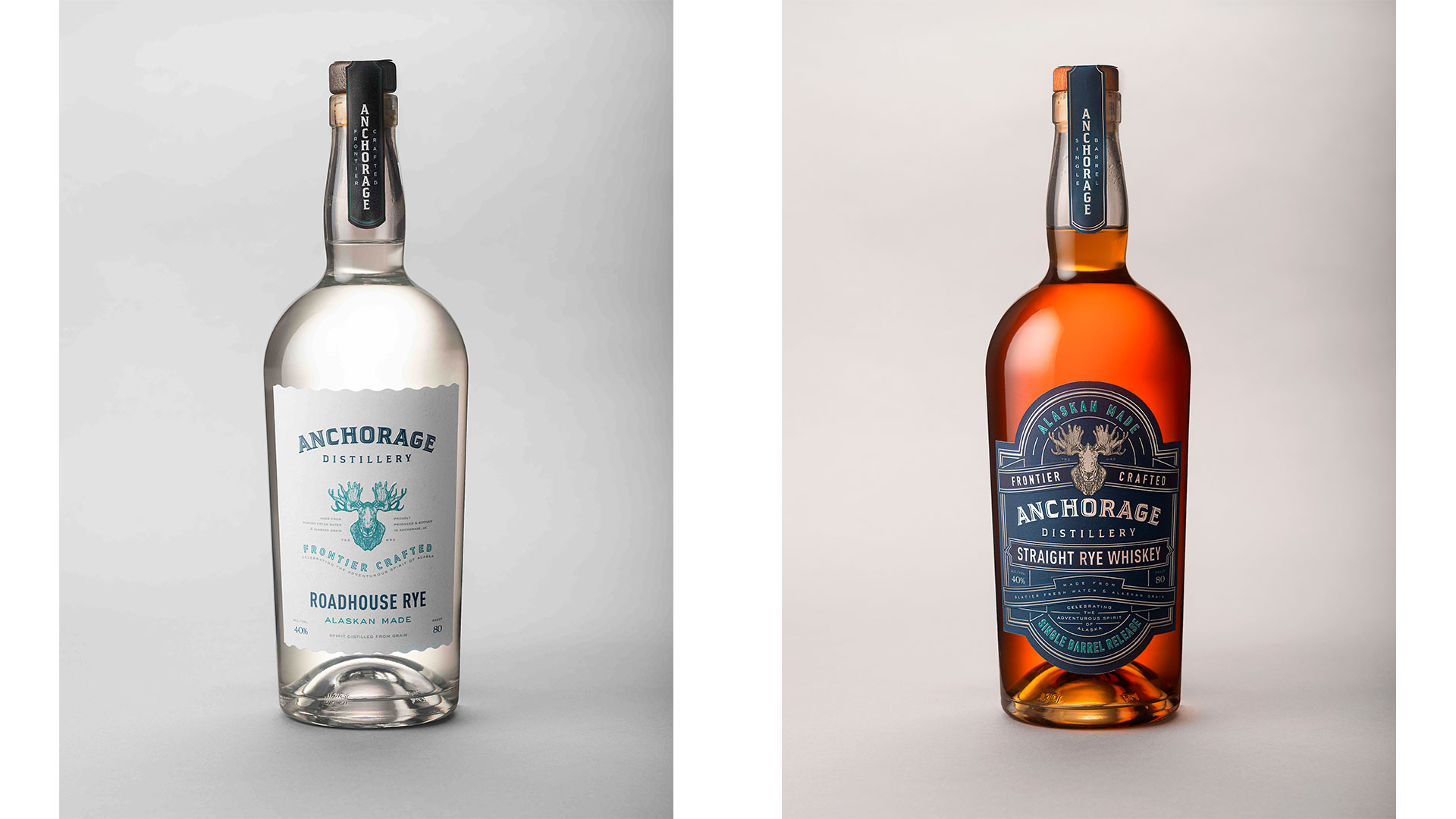 BRAND & PACKAGING DESIGN
ARTISAN, ORGANIC IN FEEL, AND DISTINCTIVE.
Affinity Creative also recommended new glass bottle structures more aligned with the brand's personality. For instance, The Aurora Gin translucent-colored glass effect is unique. Inspired by the aurora borealis and Alaska's dramatic, undulating-blue waters, the new bottle structure now underscores the brand's origin. Additionally, the switch from transparent closures to wood stoppers delivers a sophisticated, yet down to earth, craft vibe for the entire product line.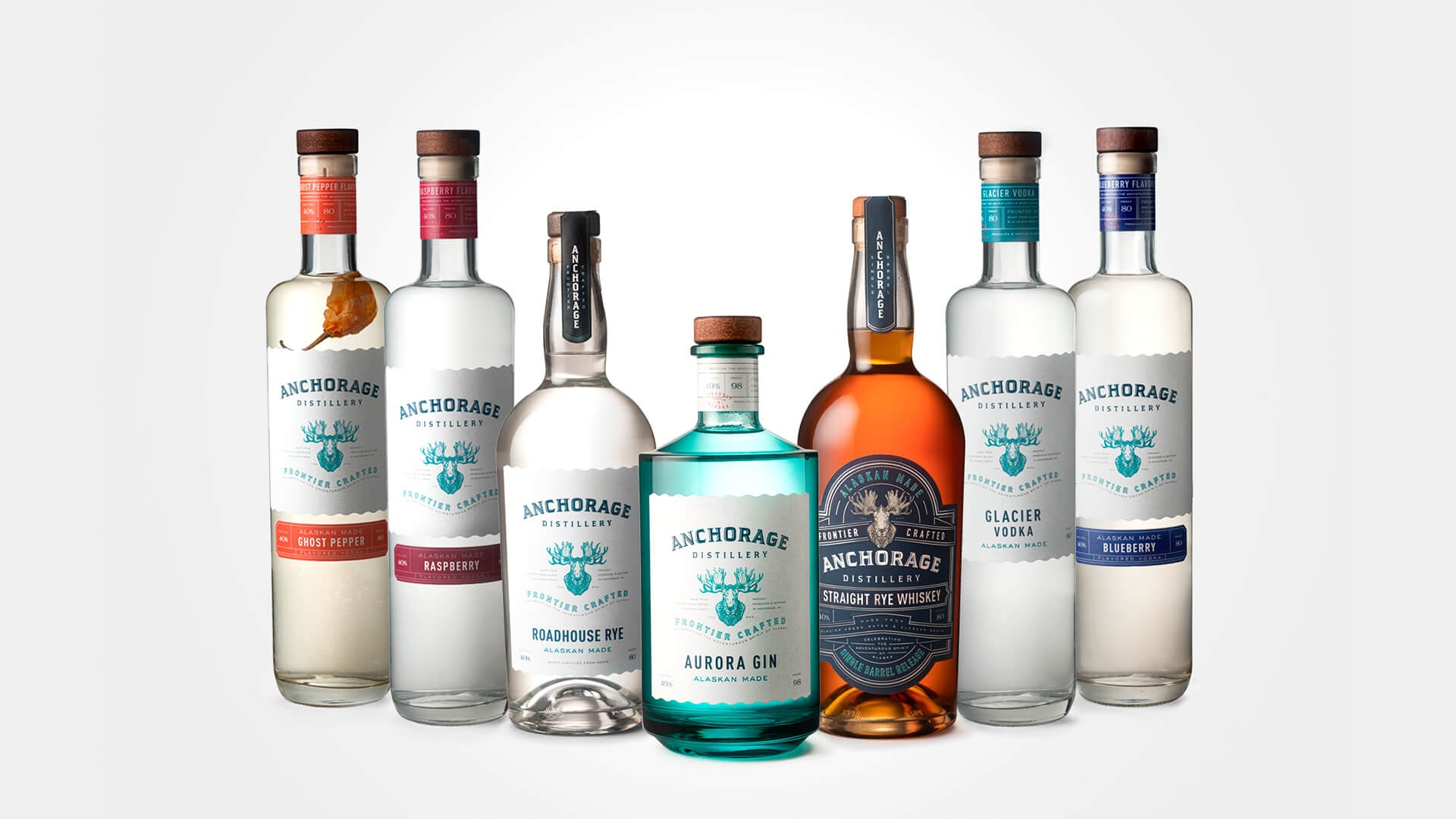 We were impressed with the way Affinity's designers translated our answers into a diverse set of initial label concepts. From there, we chose the creative direction we wanted to pursue and partnered closely with the Affinity team as they refined the chosen concept into a beautiful final product.

Johnny McCormick, CEO,

Anchorage Distillery