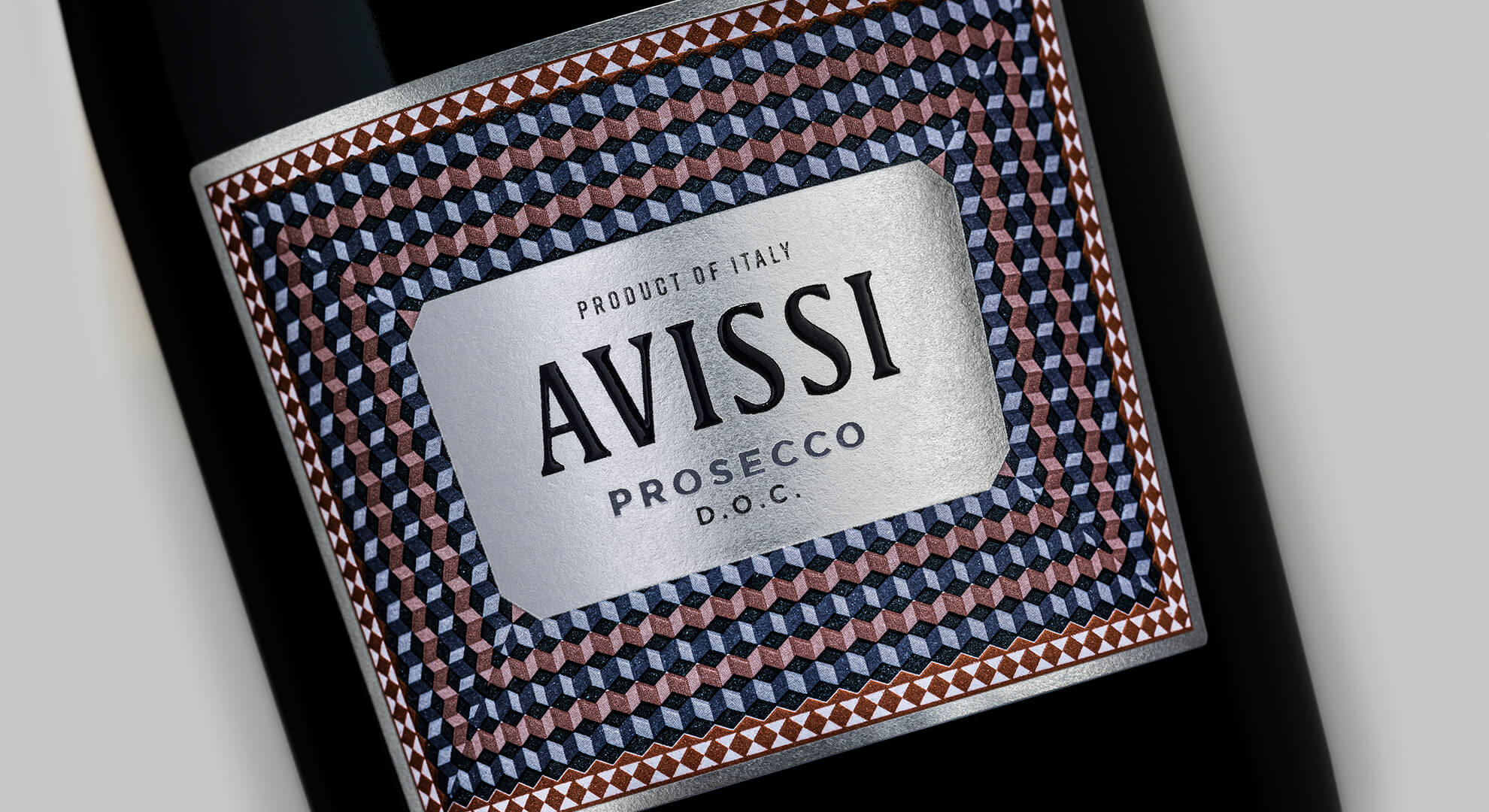 Ciao Bello! What a Makeover!
Avissi Prosecco
Sparkling Wine
Our client was determined to capture a greater share of the dynamic yet highly competitive Prosecco market. Recognizing their existing brand and packaging design was in need of a major renovation, Affinity Creative Group was retained to completely reimagine the brand presentation from every angle.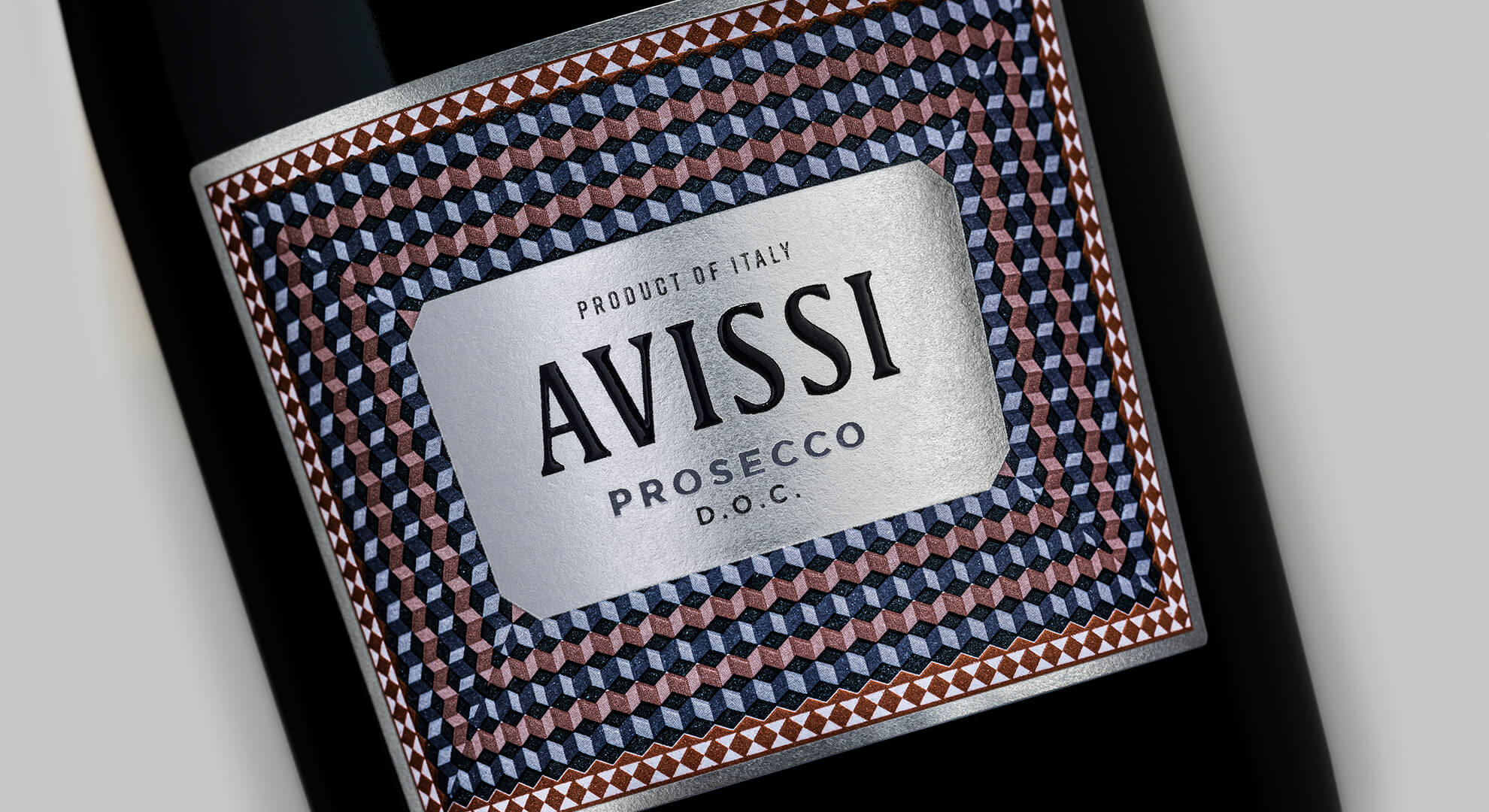 The assignment was to create a luxury-laden Prosecco package that could stand out from the increasingly crowded field while conveying a sense of excitement and projecting celebratory, Italian imagery.
Inspired by a Venetian tile photographed by one of our designers, the new Avissi brand and label design is hard to ignore. The strong, timeless and classic letterforms provide strong brand registration. Embossed typography sits on an expanse of silver foil, which serves as a sleek shield that showcases the brand. The surrounding geometric pattern and refreshing color palette completes the unique effect. The outcome: An ultra-premium look and feel that signals a fun, stylish and approachable attitude.