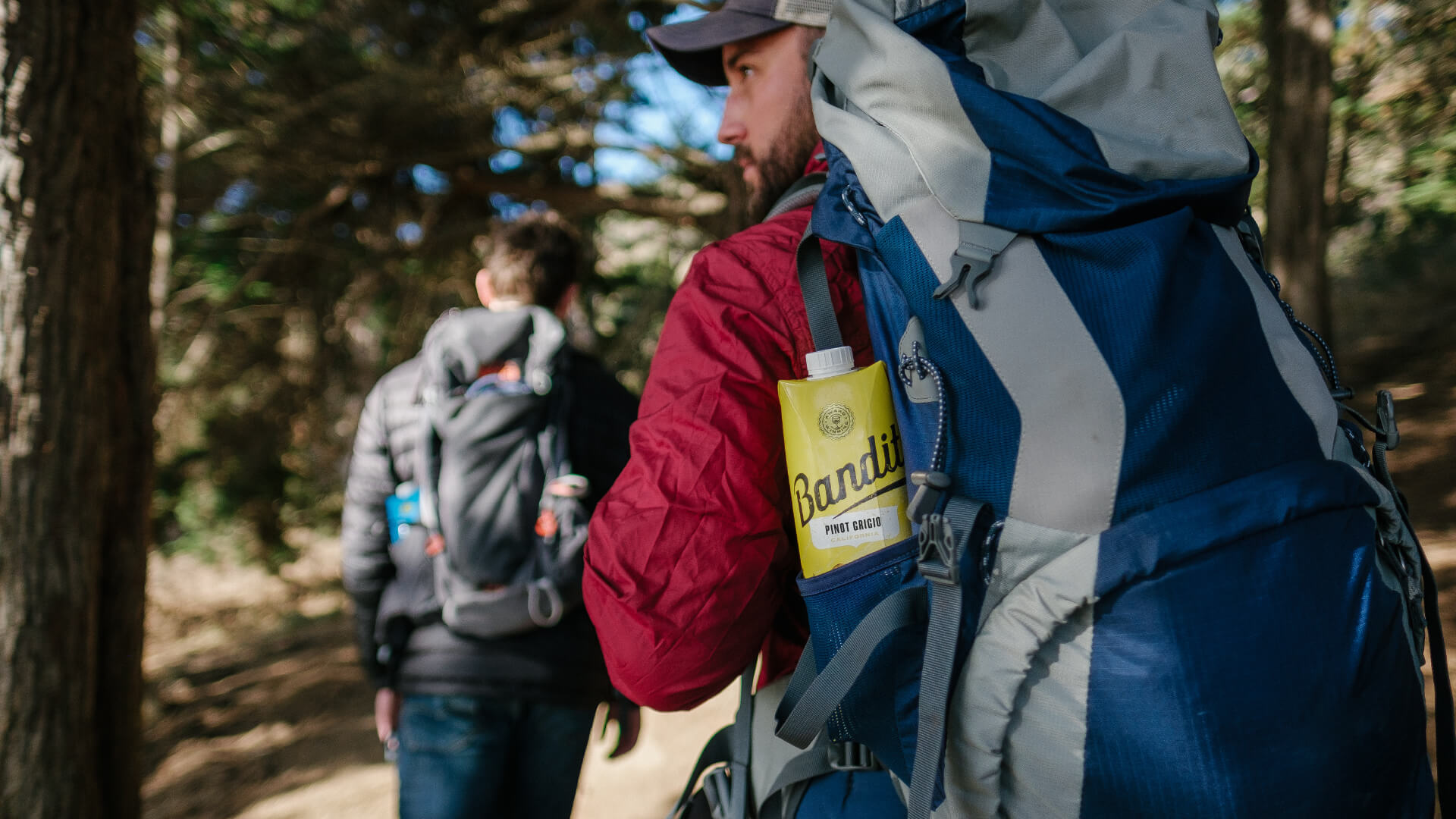 Marketing Video
Bandit Wines
Bandit aims to target the adventurous millennial - a demographic that is rapidly becoming the number one consumer of boxed wine in the US. With only weeks before a national sales presentation, Bandit turned to Affinity to create a lean digital brand experience that delivered on their new 'Go Explore' brand mantra.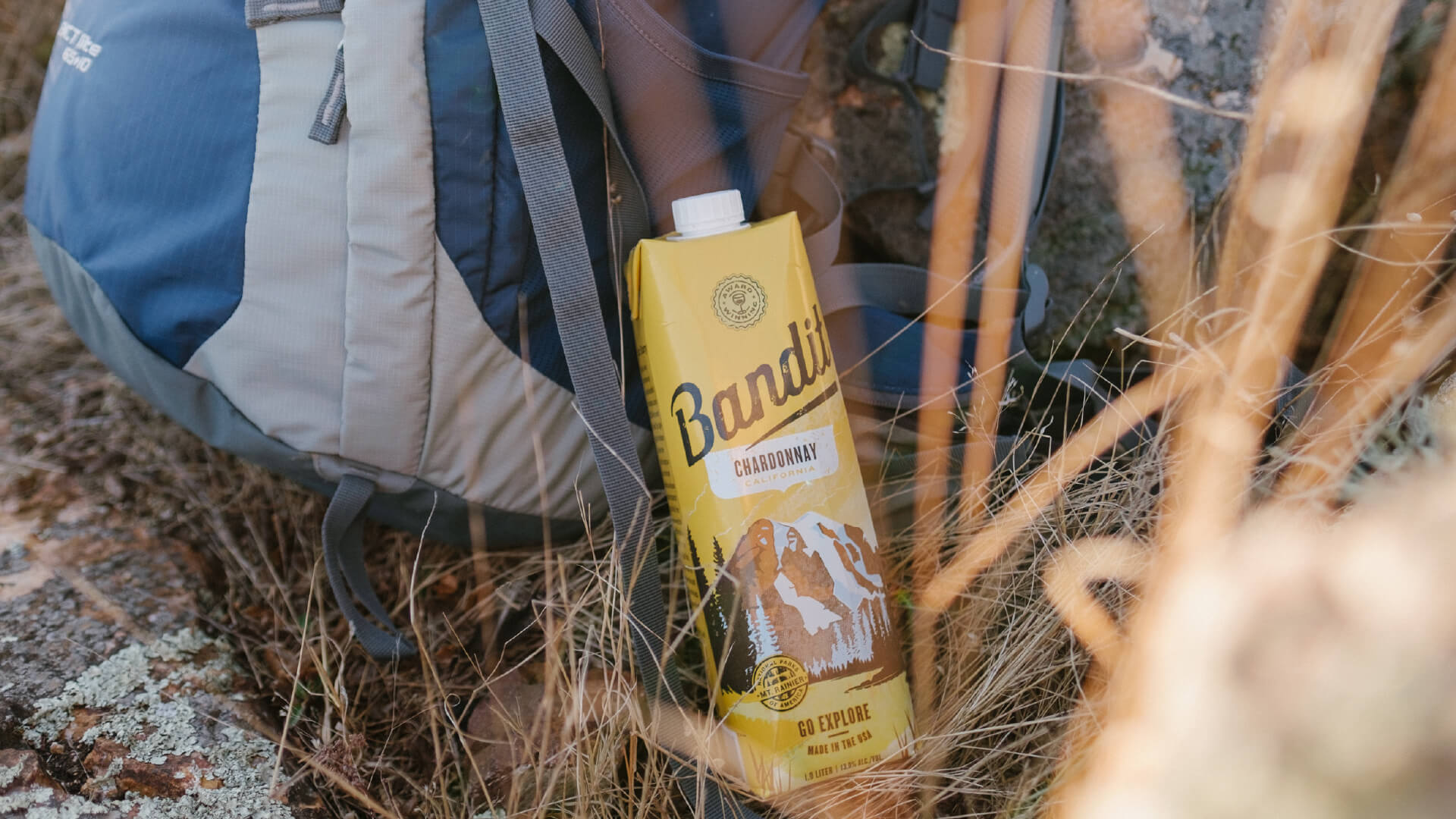 PERFECTLY RESPONSIVE
Gone are the days of mobile sites and device-specific design. With over 70% of the US audience browsing from mobile devices it's imperative that any digital experience is flexible enough to perform flawlessly across devices - Banditwines.com is no exception.
DESIGN IS IN THE DETAILS
Eco-inspired icons and animation-centric interactive modals bring humanistic, mobile-first design to the forefront of this site. Rolling landscapes and ocean views of the San Francisco Bay Area, all catered to their "Go Explore" brand mantra. The millennials helped too.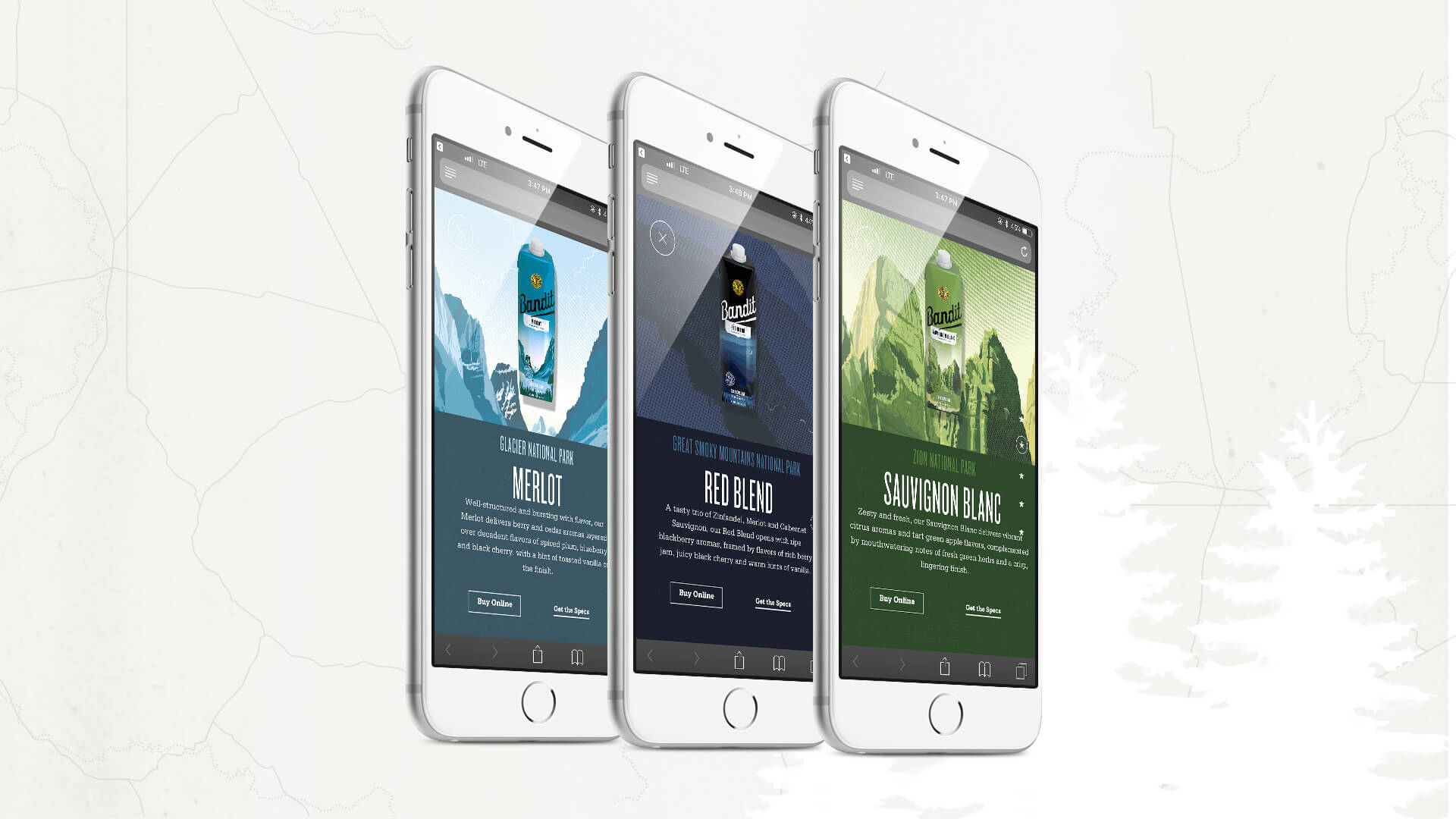 ONE PAGE GOODNESS
Everything a user wants and needs all in one place. One-page sites continue to gain popularity across the web for their single-path user flow and emphasis on pixel-perfect design - maximizing value by providing a full brand experience with minimal content investment.