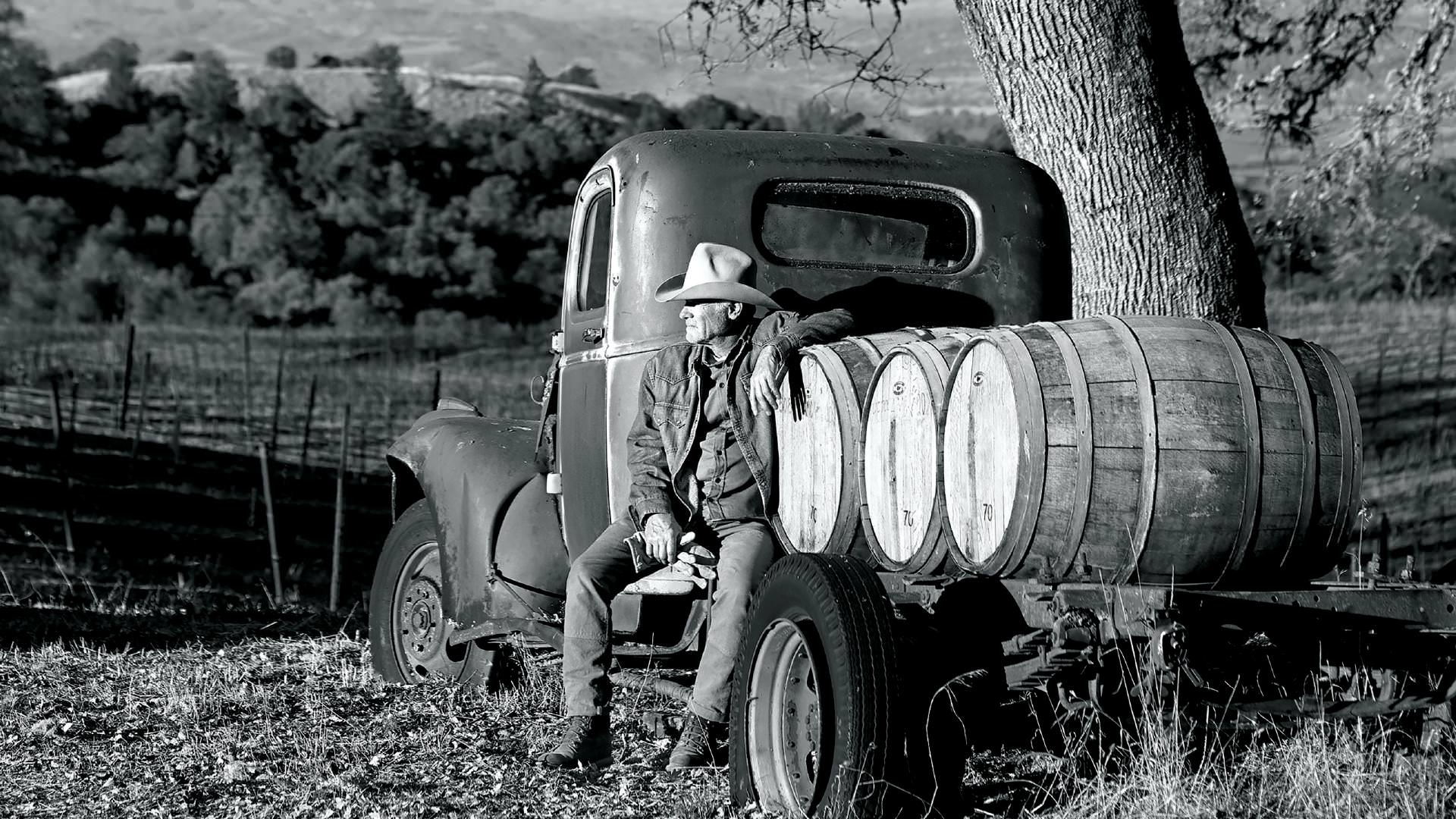 A Rebel Voice — Blazing a Trail of Sustainability
FETZER. REBELS SINCE 1968
In 1968 Barney Fetzer started a revolution. Through creativity, passion, and hard work, he blazed a trail to sustainability. It wasn't easy...doing things the right way seldom is. Today, Fetzer still holds to those beliefs. That ethos is also true at Affinity Retail and so they chose us to extend their story.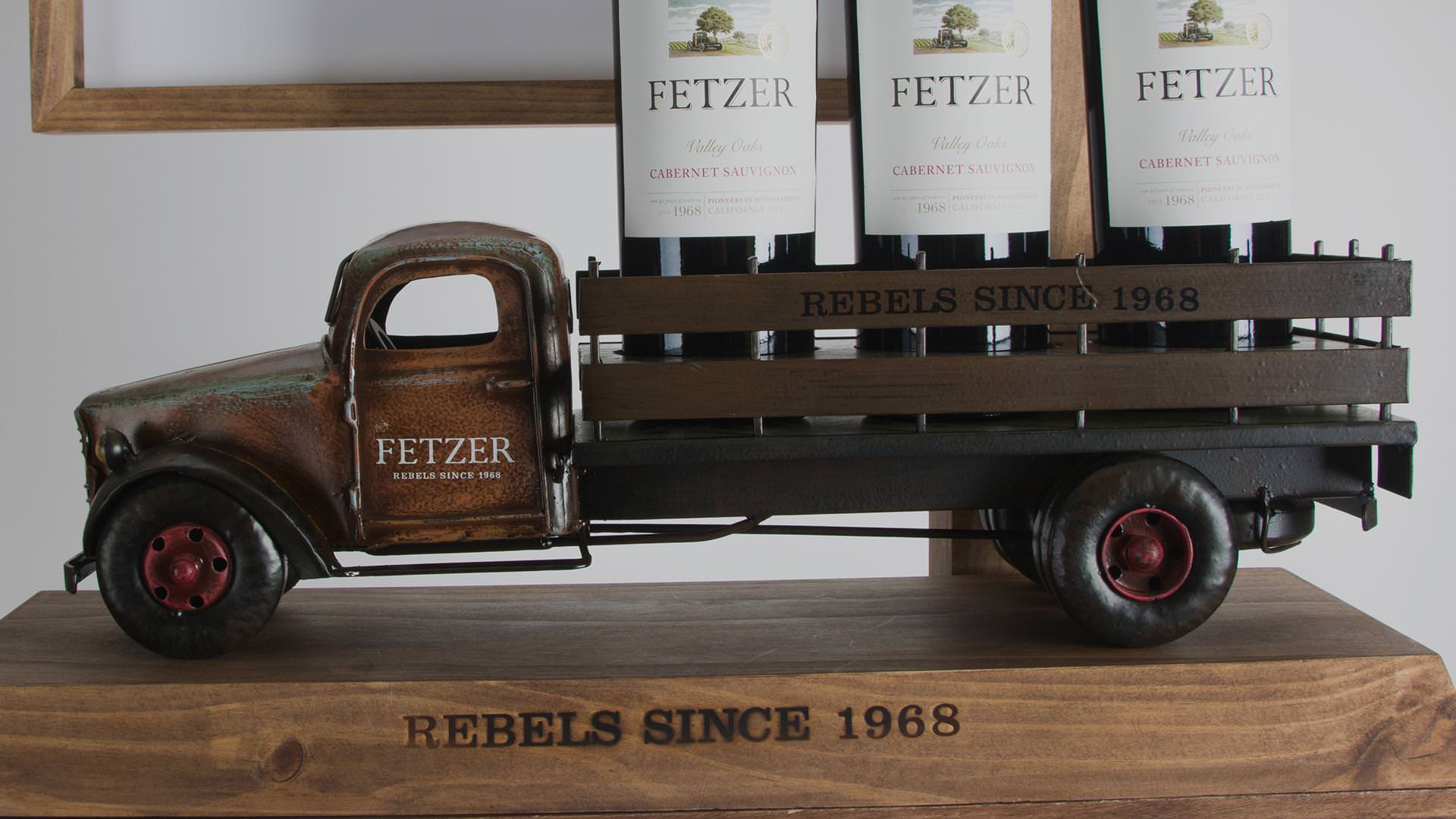 Step One
DEFINING THE BRAND
Fetzer Vineyards defines itself by history. So how to honor tradition while promoting a modern look? Focusing on the truck scene as the primary graphic, we chose to reinforce and develop this endearingly rusty old vehicle and the Barney Fetzer story. This brand required trade launch tools, a retail experience, and messaging that evolved to online and social media.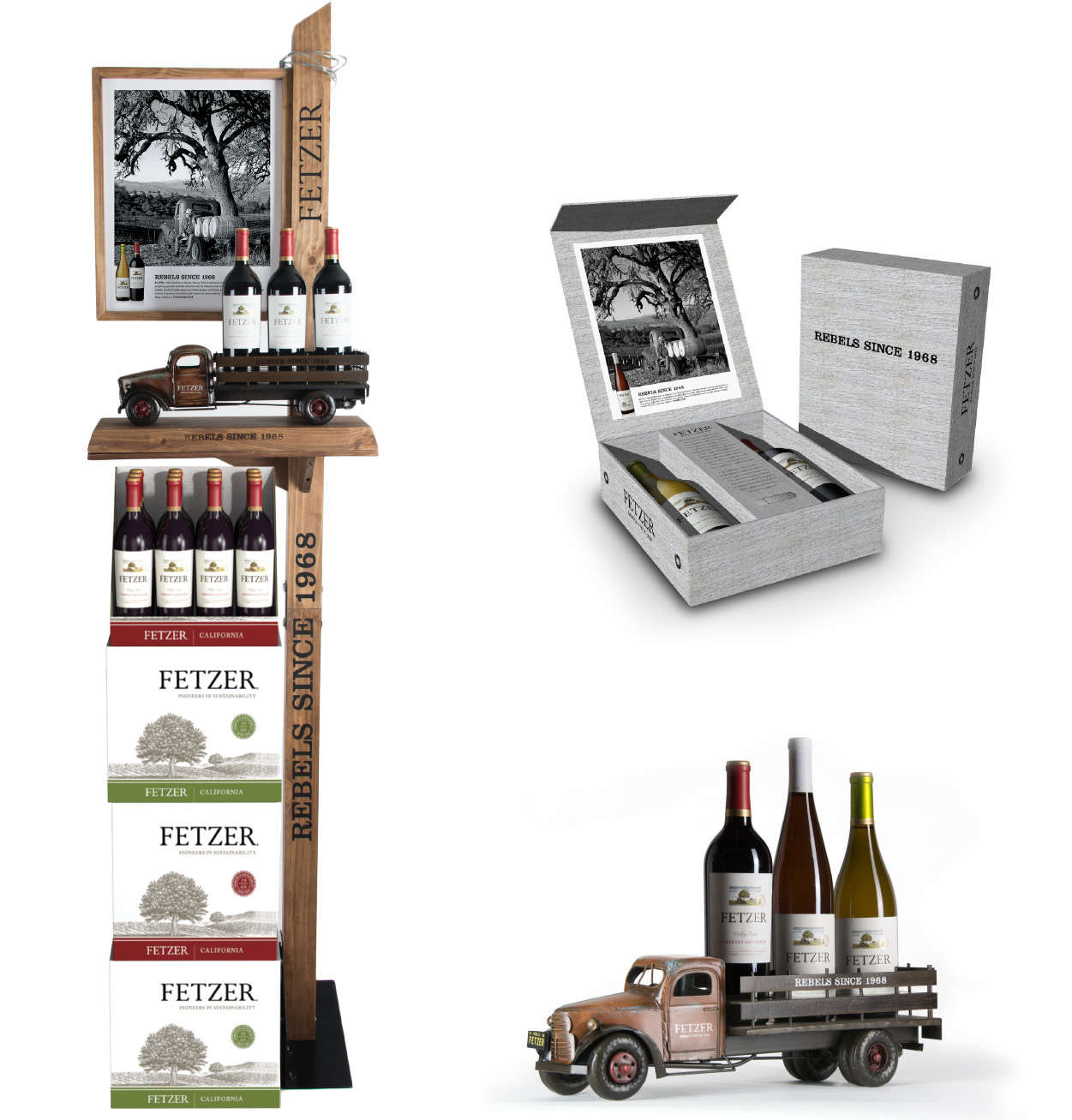 THE VISUAL
It all begins with the Barney Fetzer story

BUILD EXCITEMENT
Fetzer two-bottle launch box for trade

THE FETZER TRUCK
A custom replica of the original Fetzer truck
Step Two
DESIGNING THE EXPERIENCE
The Fetzer truck would become a focal point and connective brand tissue for trade and consumer. By design, the truck allowed for an economy of scale and resulted in a trade tool, a free standing countertop display, and a back-bar glorifier for on-premise.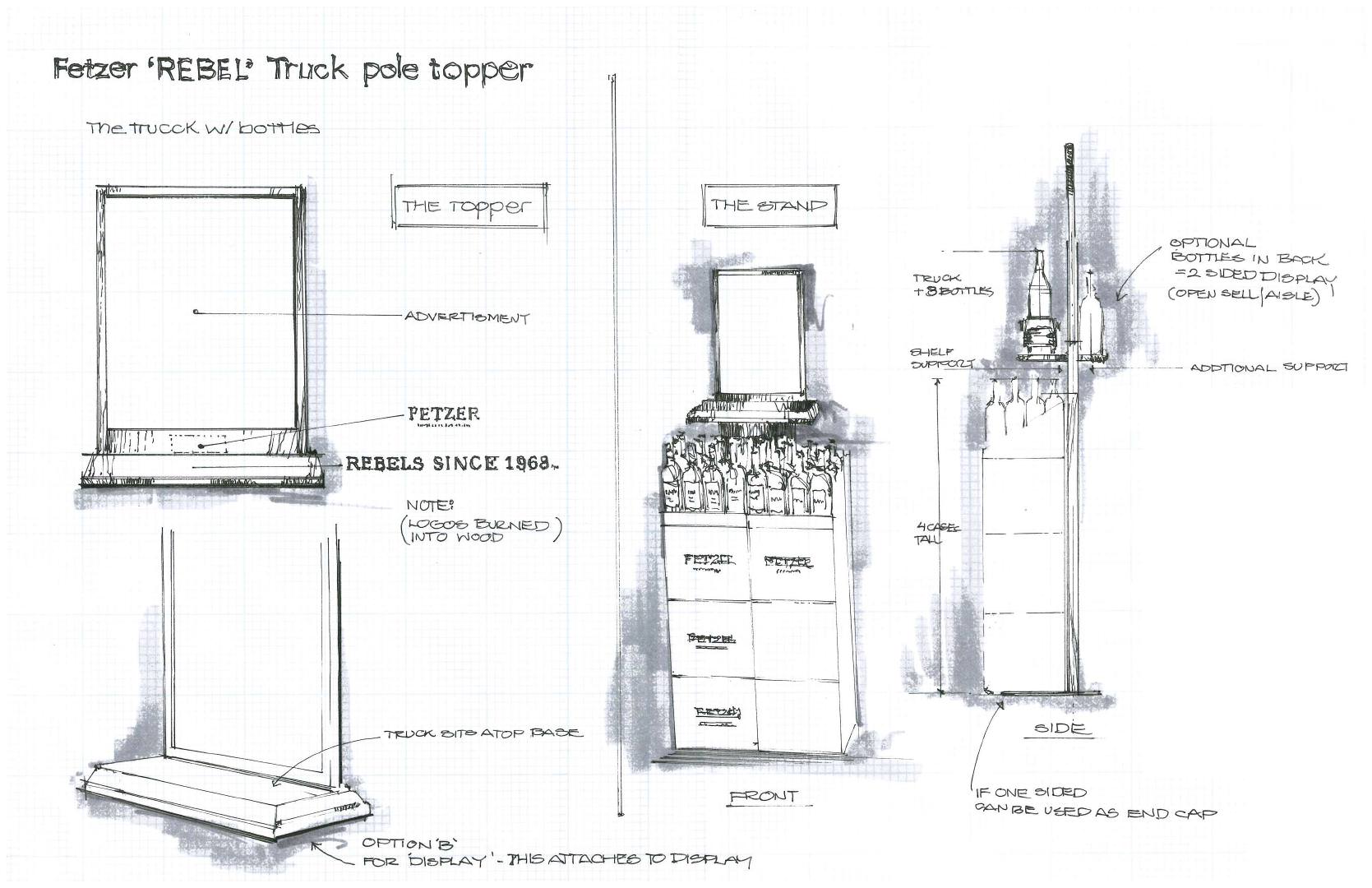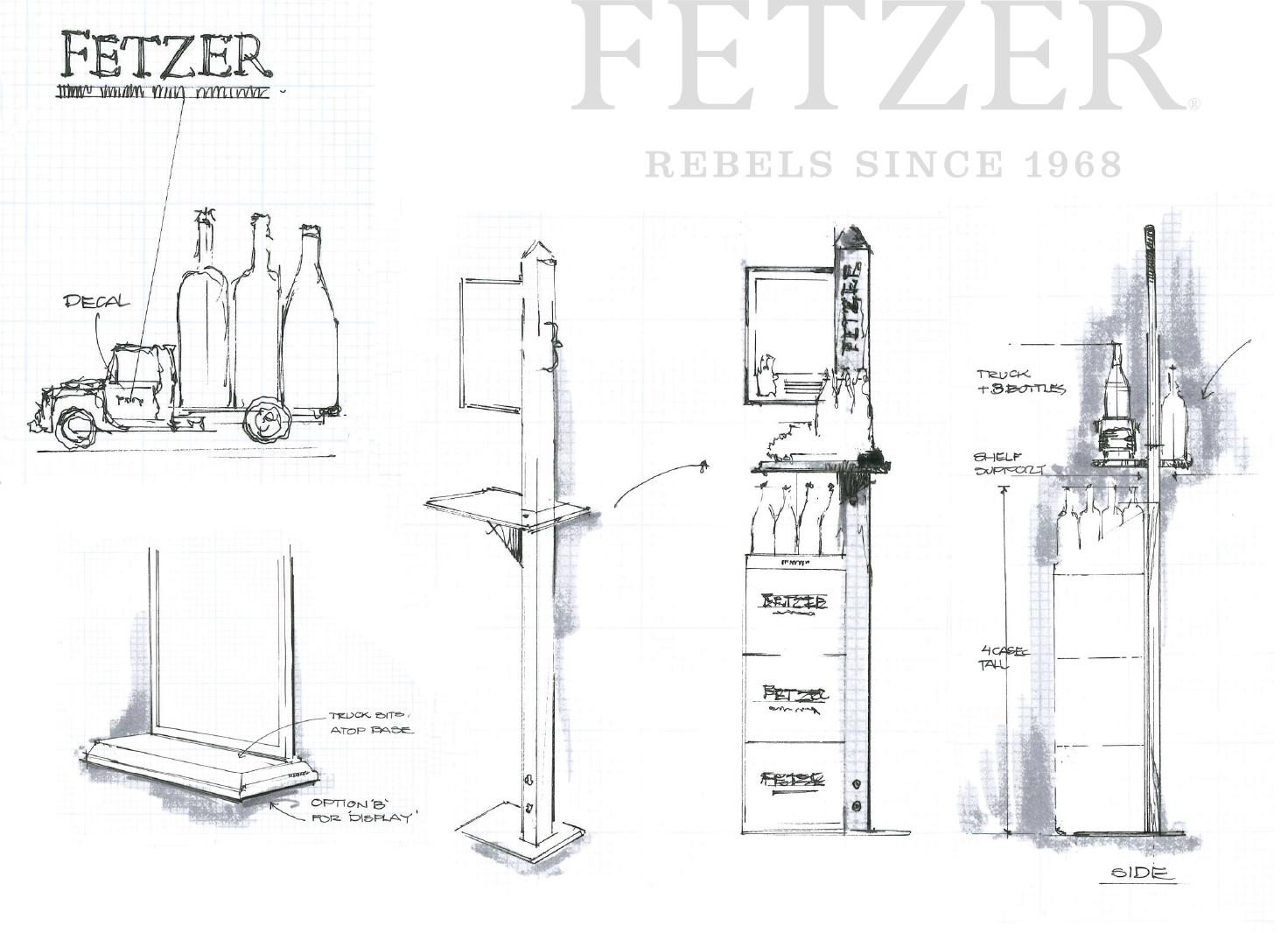 Step Three
BRINGING FETZER TO THE FLOOR
Vintage photography and detailed structure drawings supported the many levels of detail we aspired to in the production of the Fetzer truck. Bottle capacity, weight distribution, and connectivity to the base and post all were construction considerations. The grey-brown stain of the wood and black hardware provided a sense of heritage for the display. Now who wouldn't want to buy from a truck that looks like it just drove straight from a 1968 vineyard?