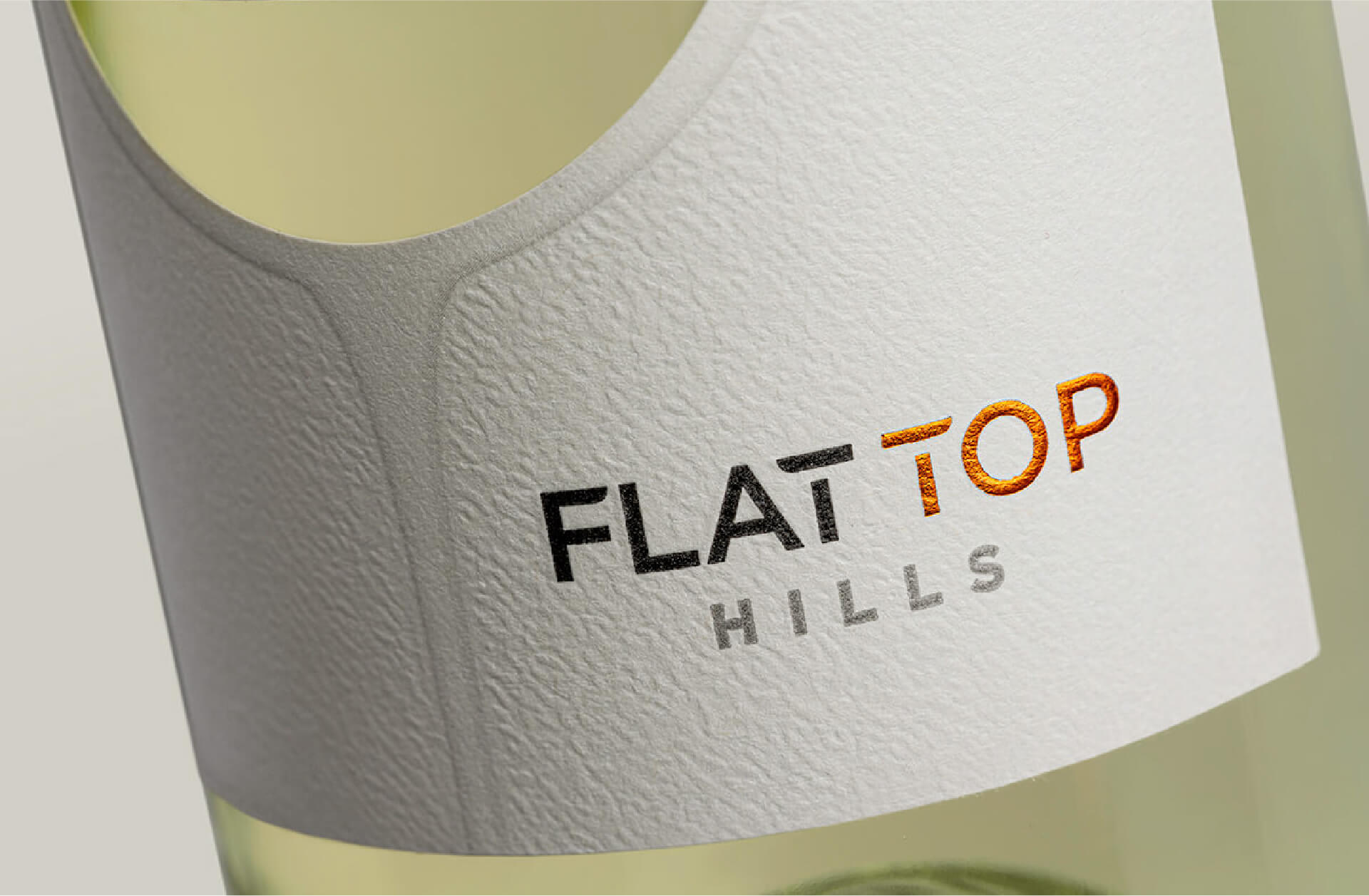 A Mid-Century Design Dream
Flat Top Hills
Named after the remote hills with flat summits where the Mondavi family gathered as children, Flat Top Hills wines needed a brand as unique as its name. Inspired by Flat Top's approachable style, we developed a comprehensive brand, package system, website, launch video and retail display that would invite consumers to sit back, relax, and enjoy every moment — in Flat Top style.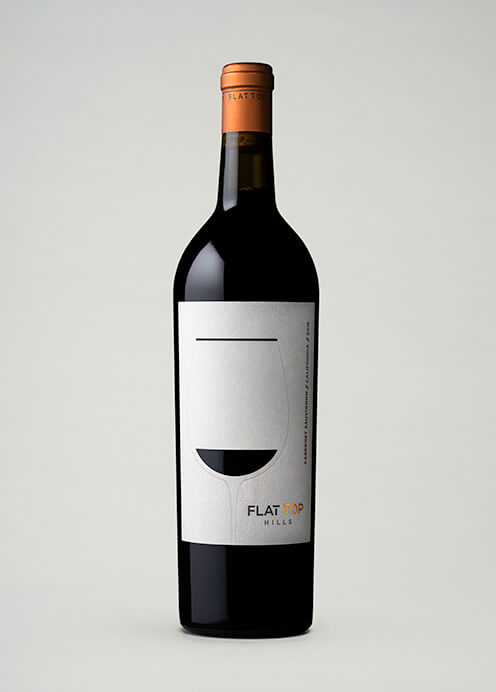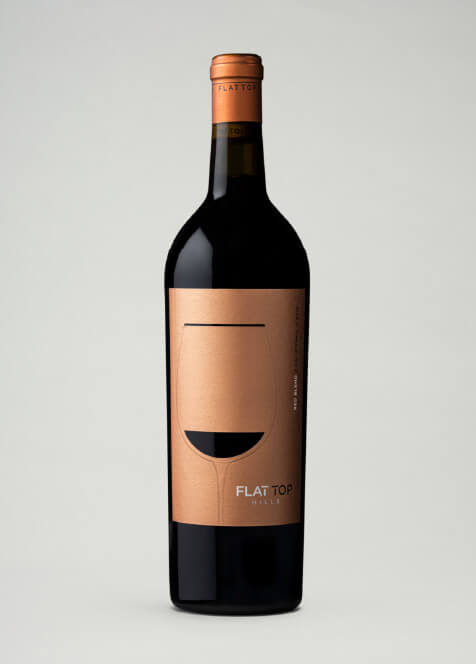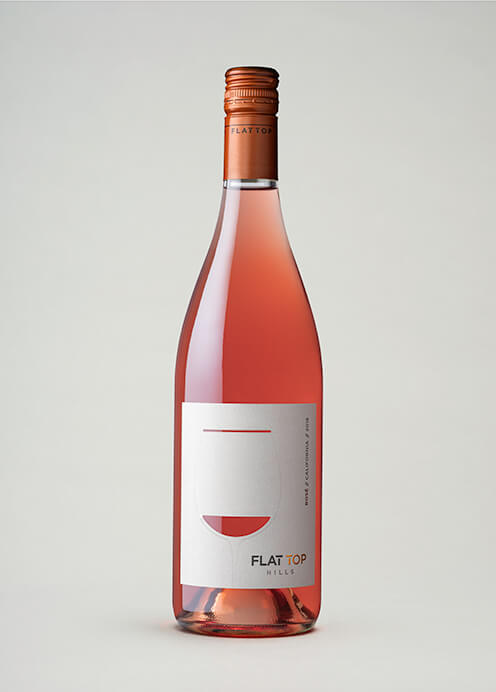 Brand & Packaging Design
MID-CENTURY INSPIRED BRAND
Inspired by clean lines and mid-century modern design, we developed Flat Top's package identity with the less is more approach. A subtle debossed wine glass is shaped around a custom die-cut window to allow what's inside the bottle shine through. Vertically set typography and vintage info hug the side of the label to maximize white space and dimension.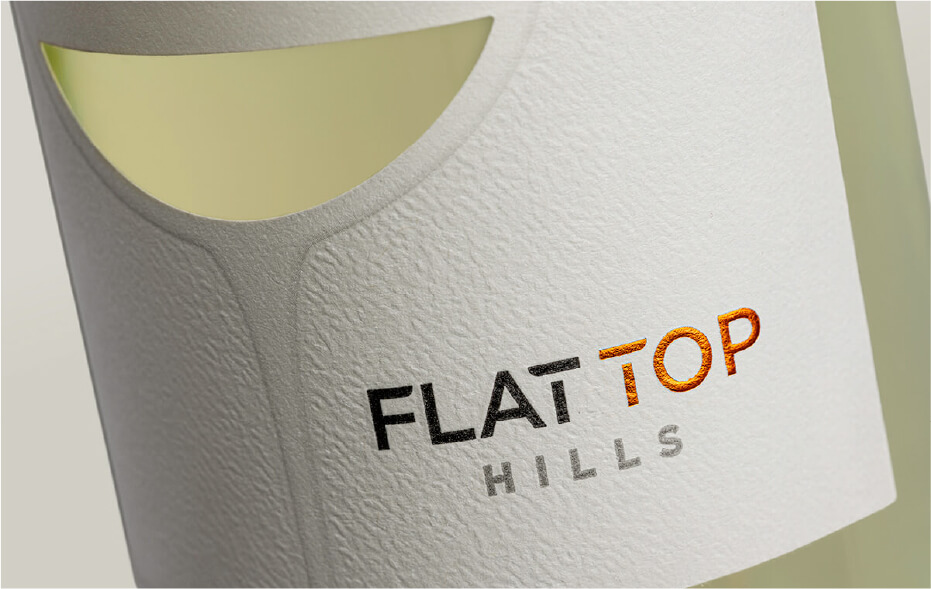 Custom Die-Cut
Flat Top's minimalist label features a custom wine glass shaped die-cut to create impact and visual interest on shelf.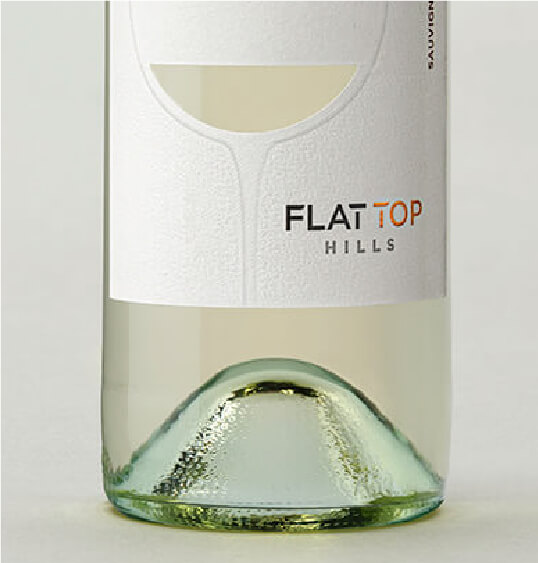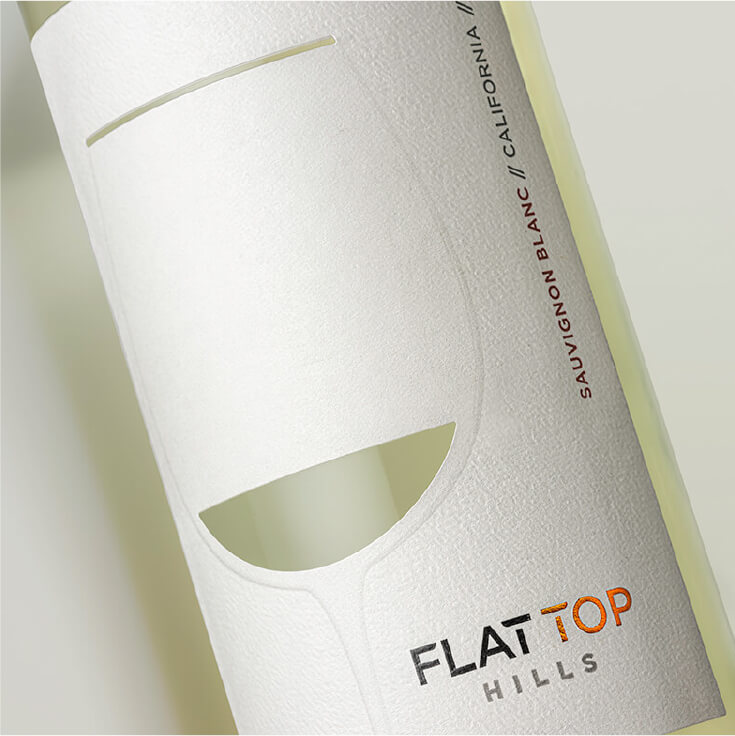 Web Design & Development
IMPACT THROUGH INTERACTION
Our goal for Flat Top's website was to create an interactive digital experience reflective of its fun and young character. Each varietal has its own distinct personality to pair with an interactive lifestyle quiz for users. Custom video integration and unique scroll features brought life and dimension to the page.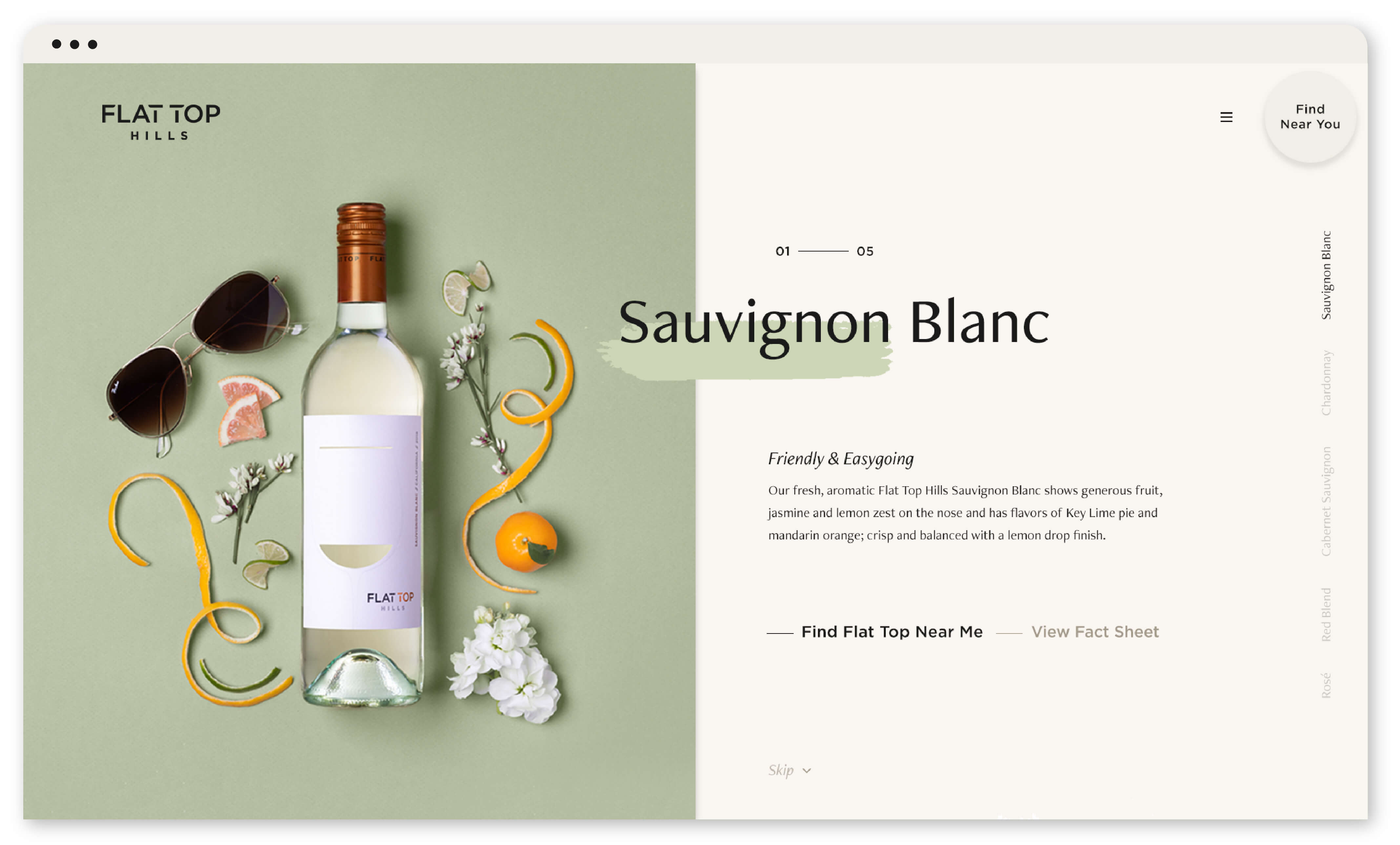 Lifestyle & Product Photography
CURATED PHOTOGRAPHY
Emulating Flat Top Hills' mid-century, minimalistic personality, we created a series of lifestyle and stylized product photography that would bring the brand and individual varietals to life.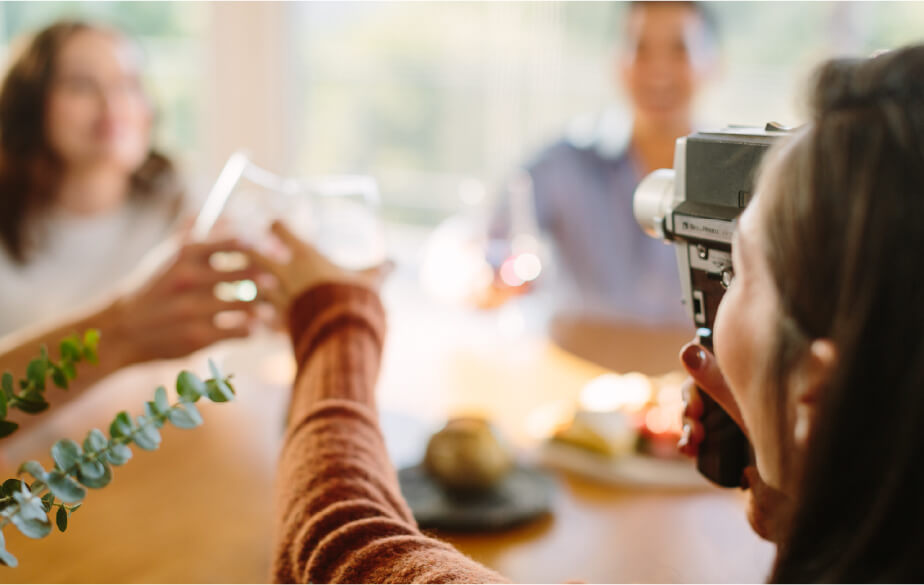 Lifestyle Photography
Mid-century architecture and vintage props helped us play into Flat Top's cool, casual vibe.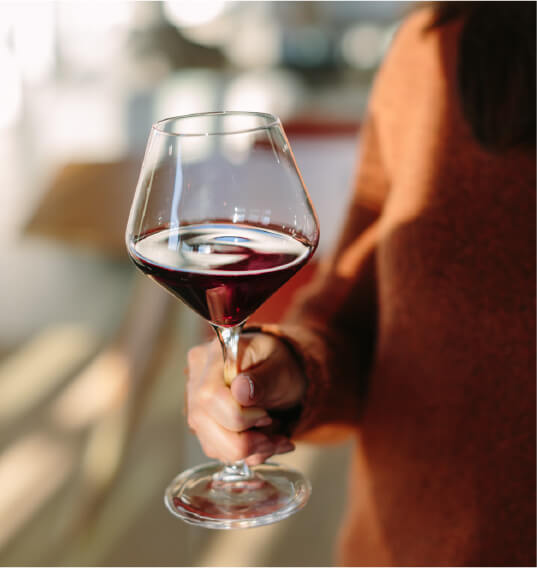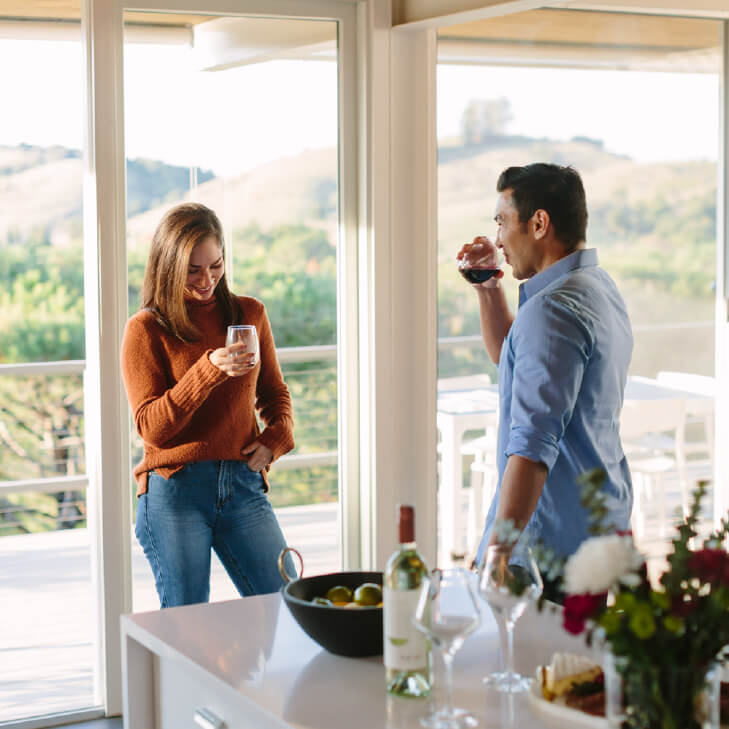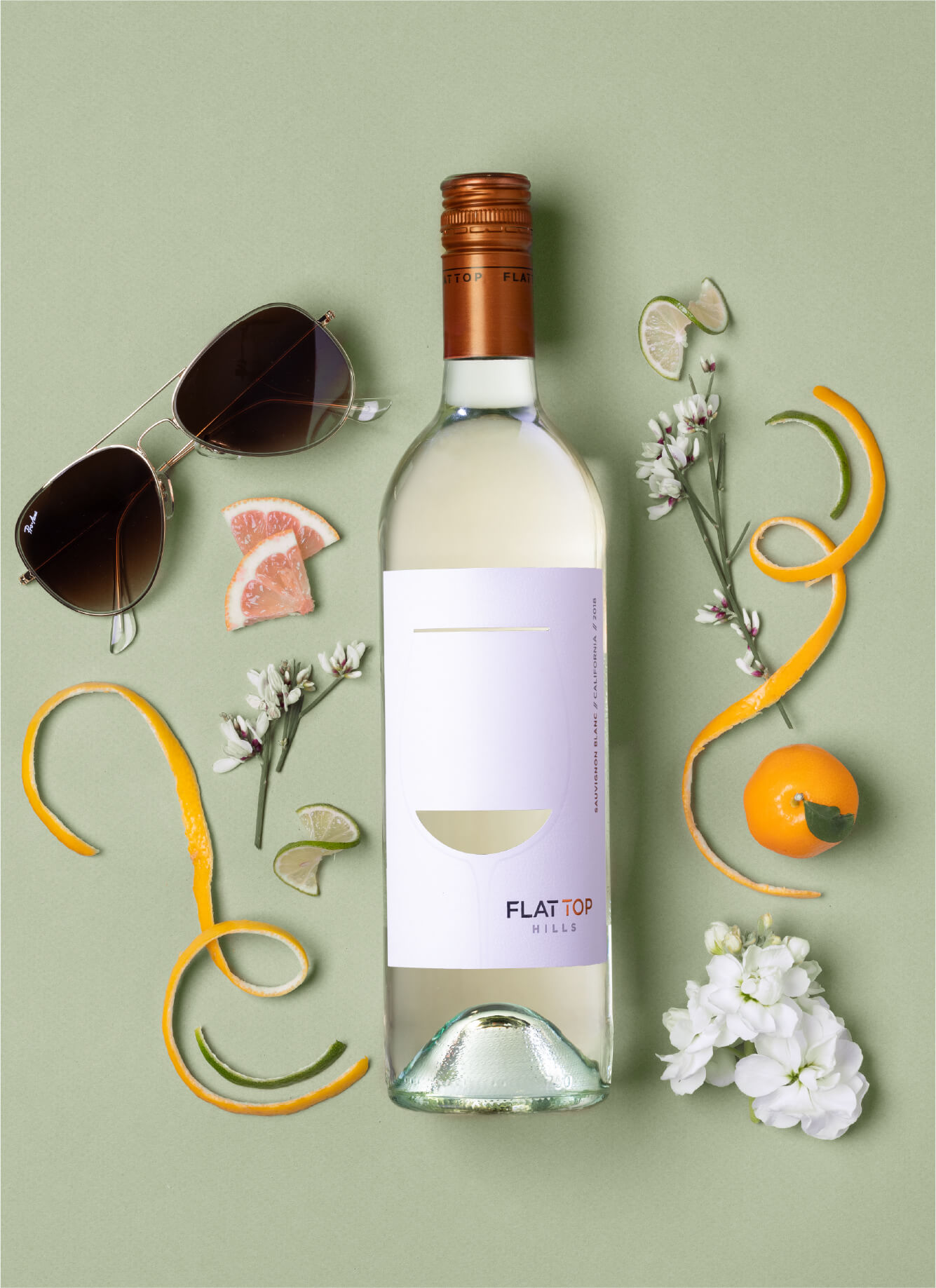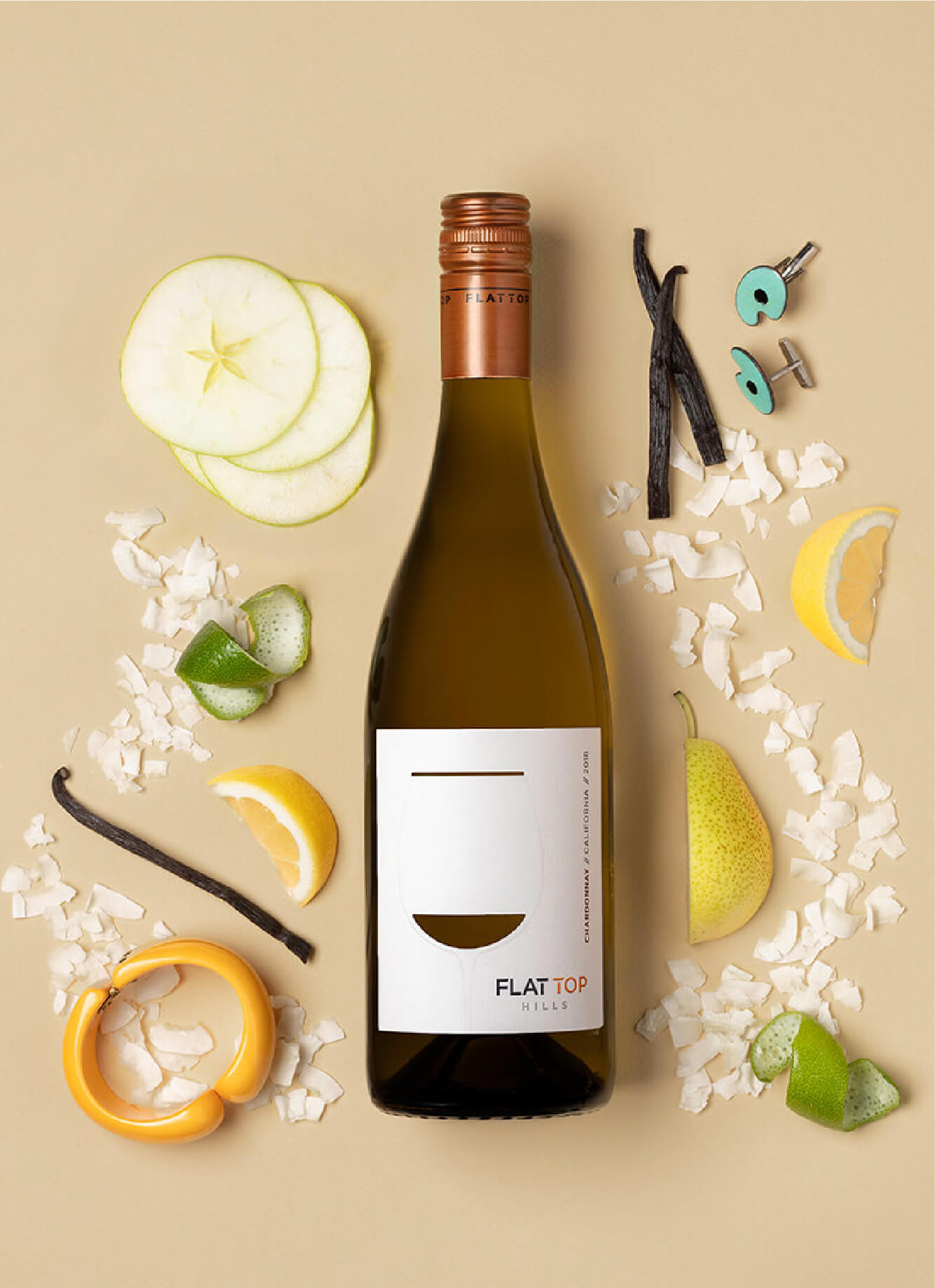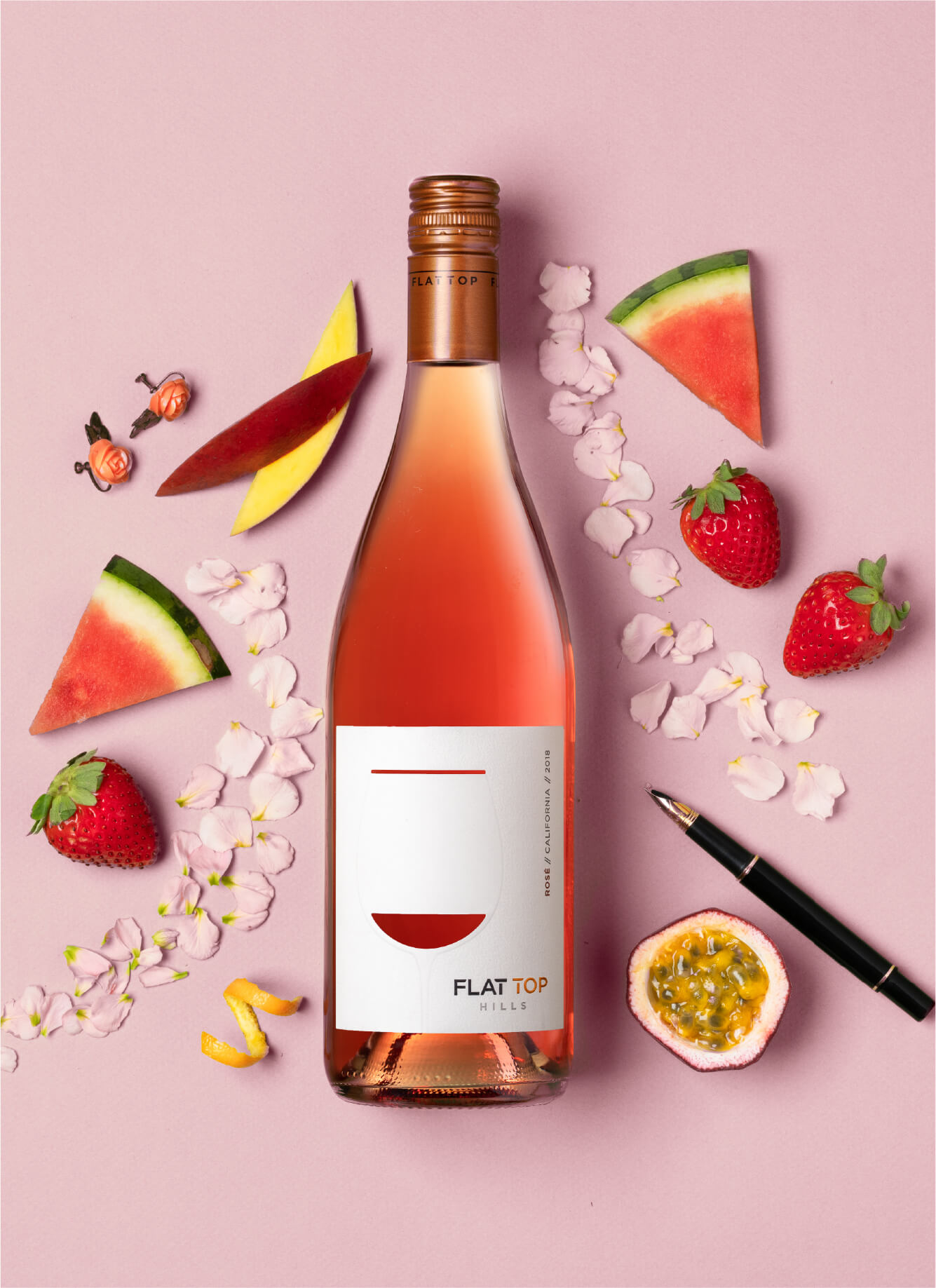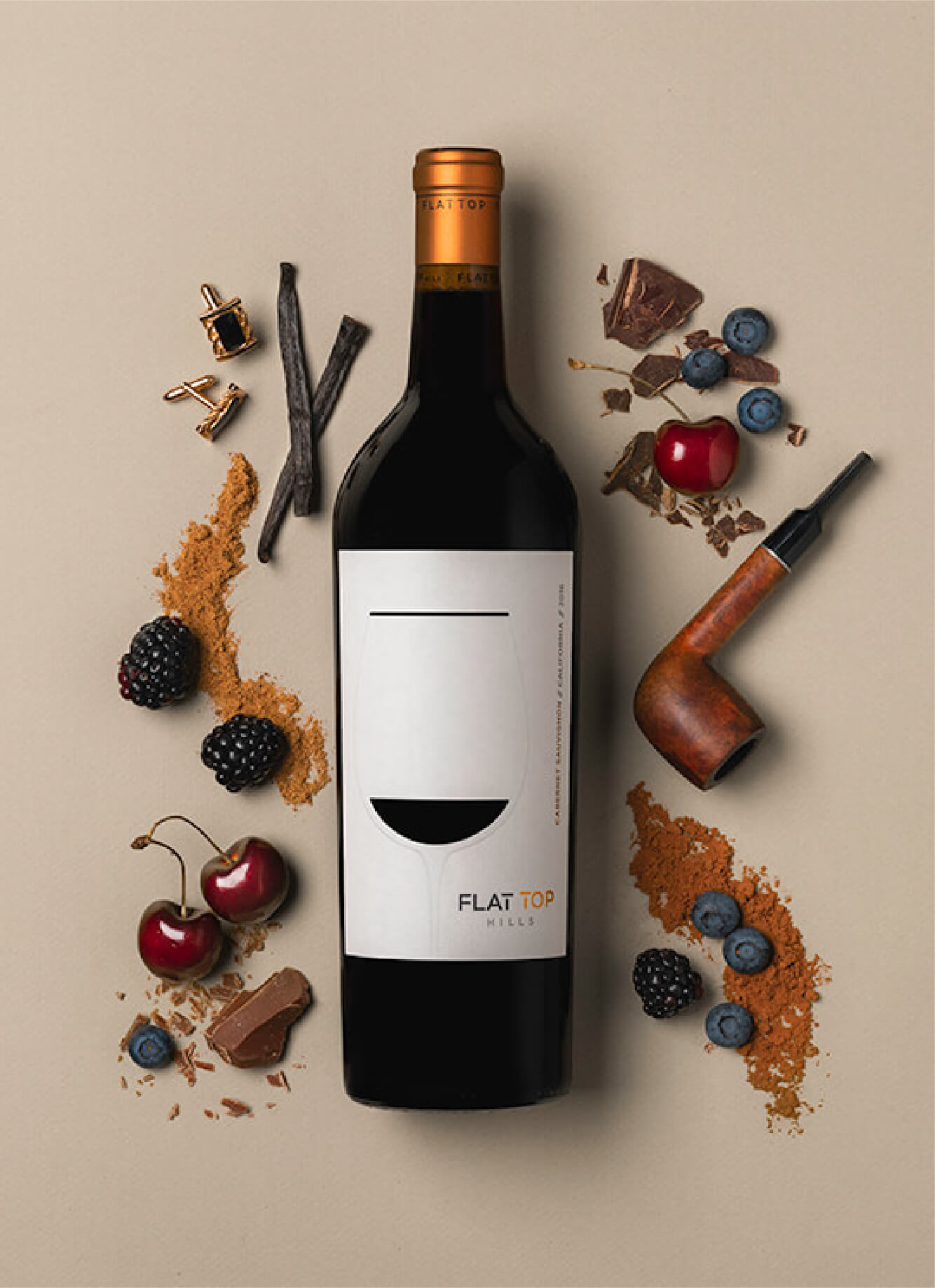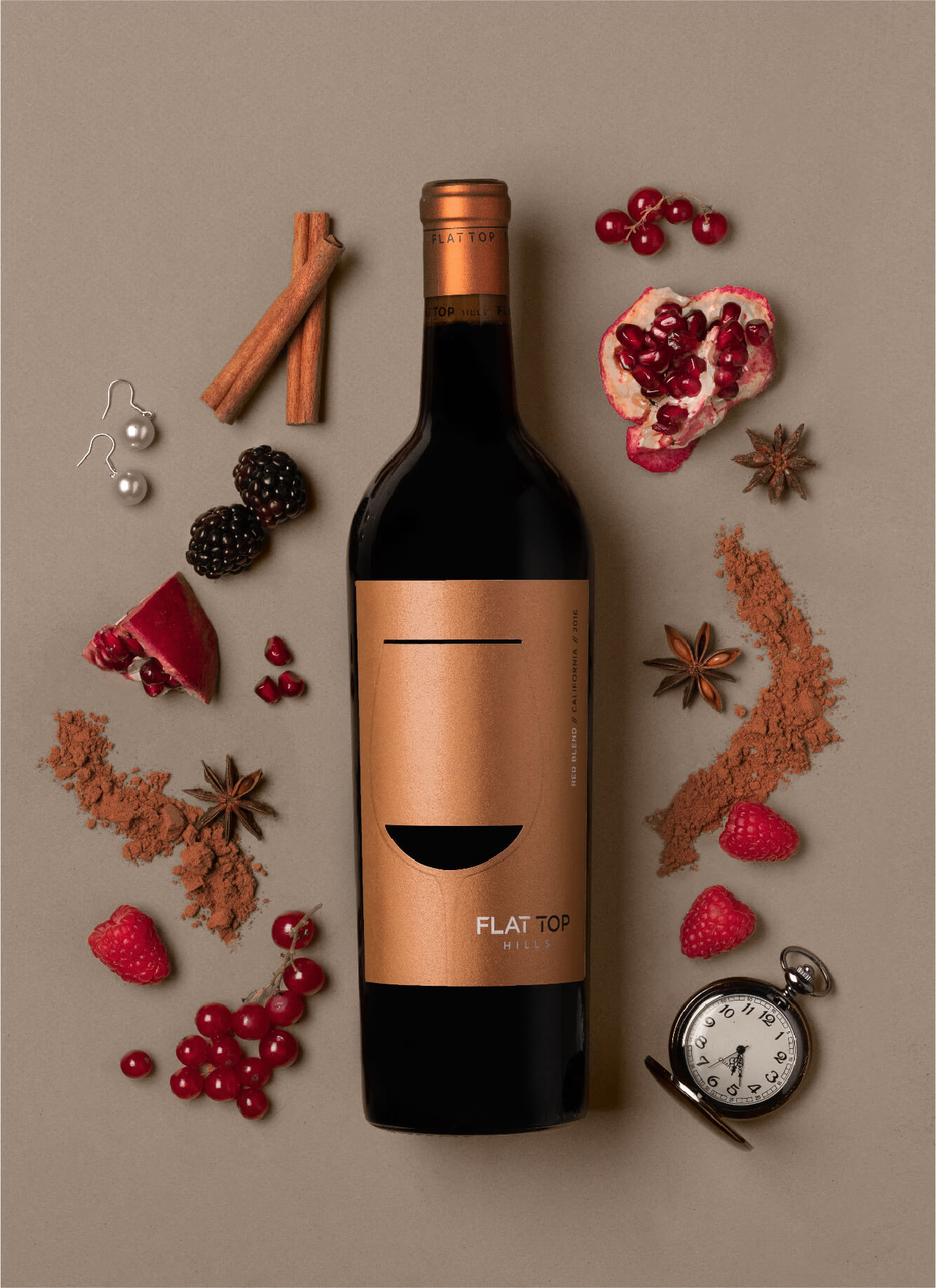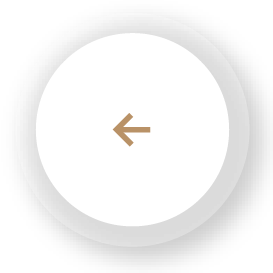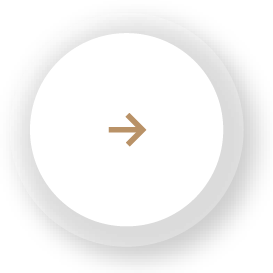 Product Launch Video
DRIVING SALES & EXCITEMENT
To drive sales excitement and brand engagement upon Flat Top's launch, we produced a short, sassy sizzle video. All you need is the simple pleasure of coming home after a day's work, turning on some jazz and pouring yourself a glass of Flat Top Hills wine.

Retail Displays
STANDING OUT ON SHELF
In order to deliver impact in retail, we developed a modular display piece that could accommodate any store location and size while still ensuring maximum brand recognition and impact.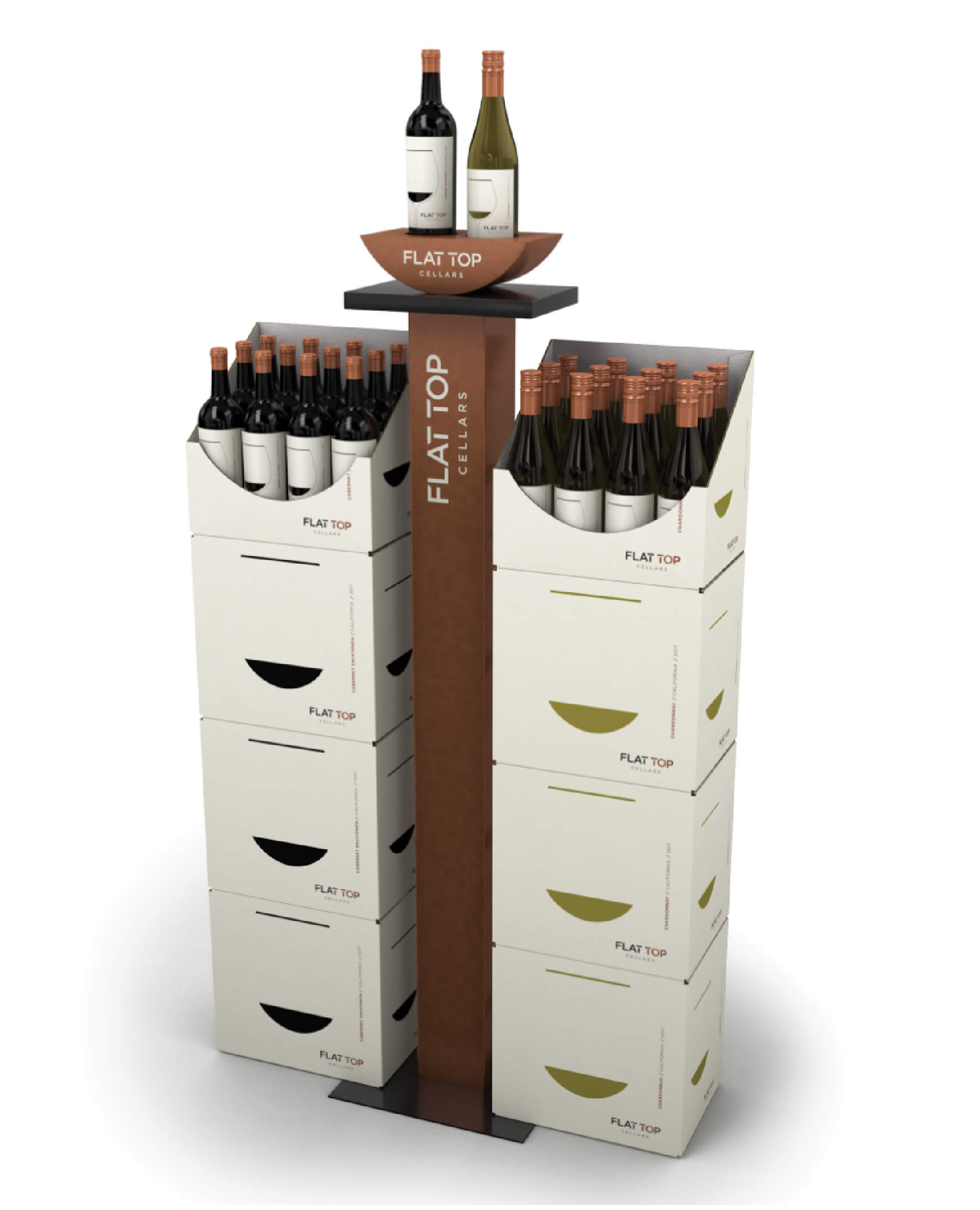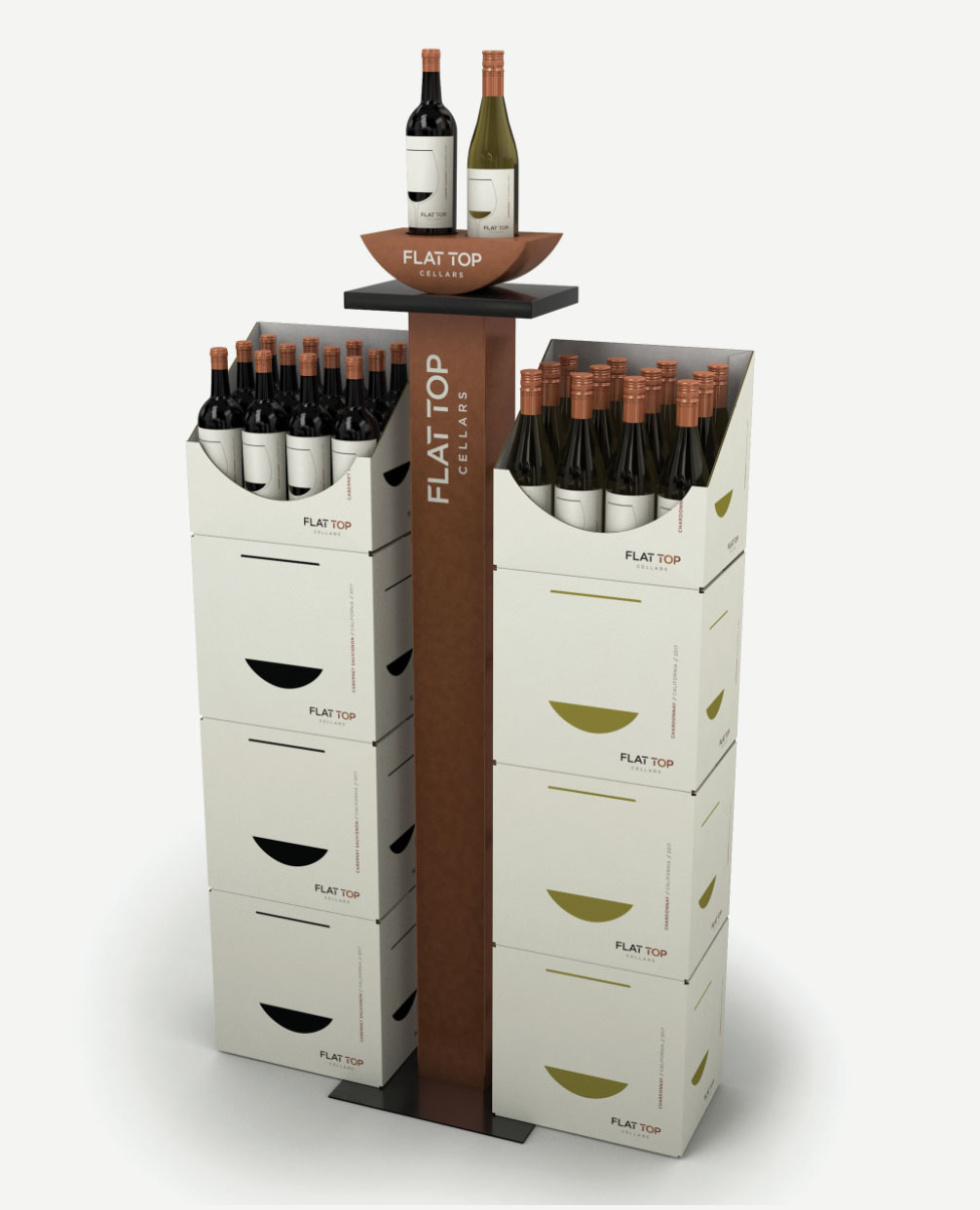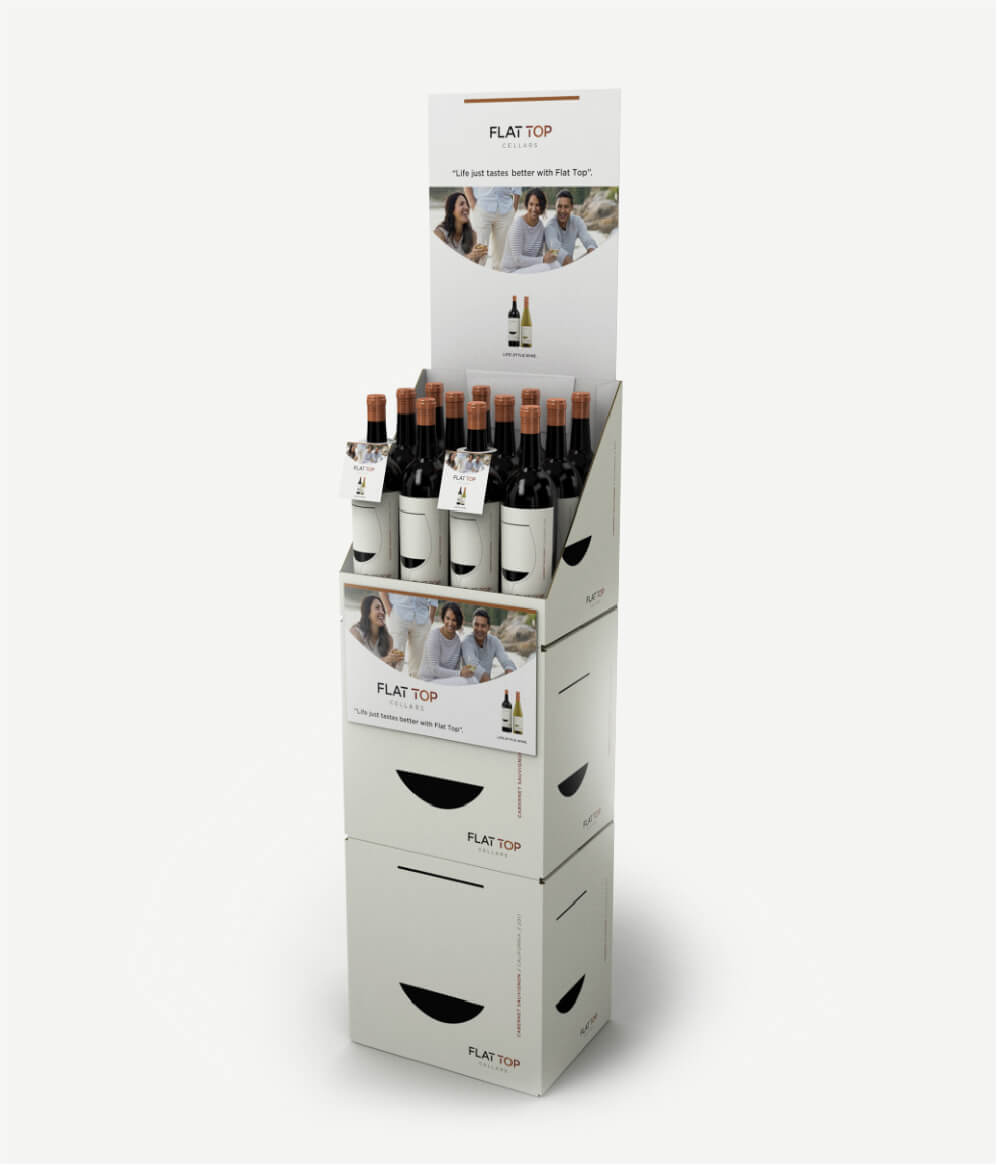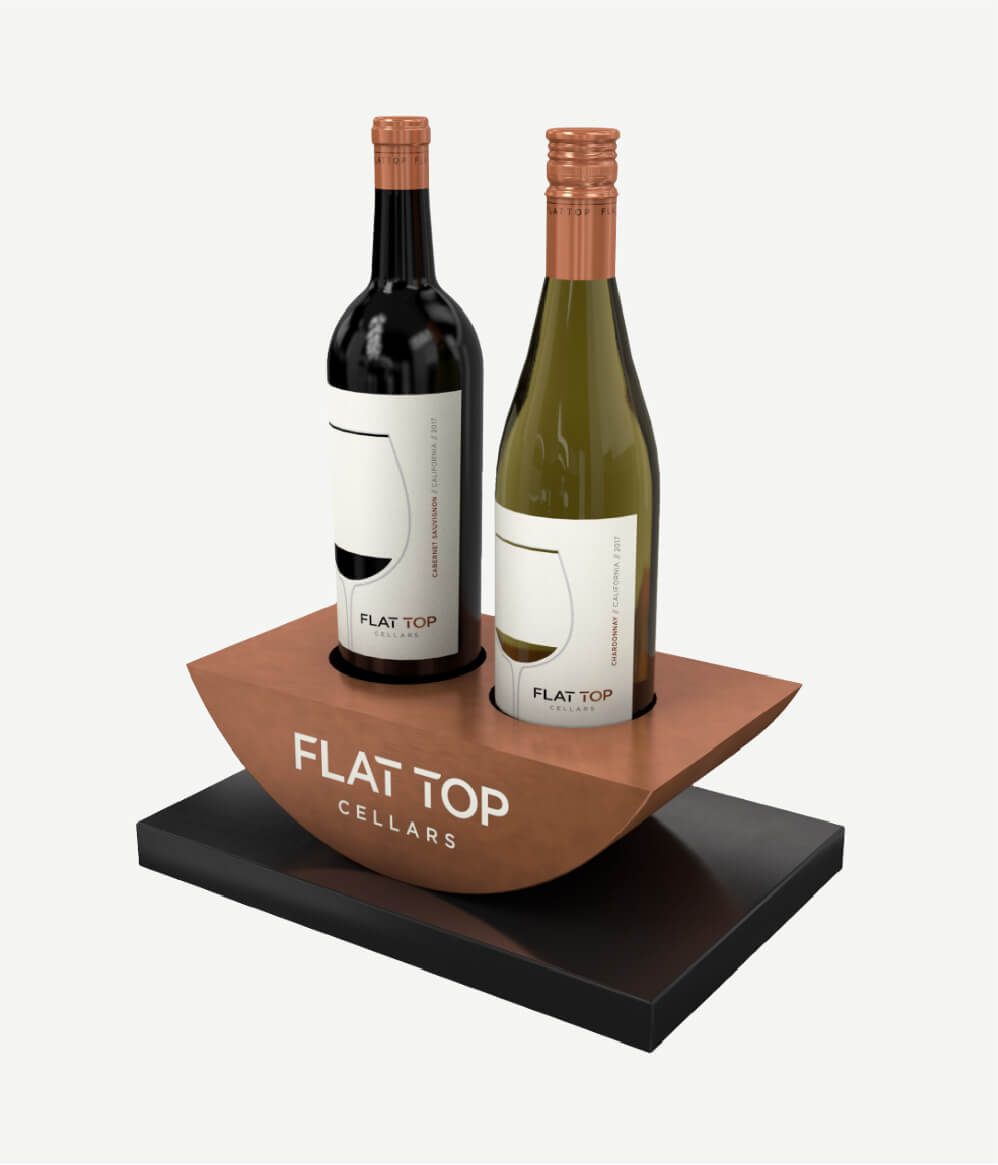 The entire Affinity team was amazing through the entire process from brief, to ideation through to actuality. They brought Flat Top Hills to life better than we imagined!