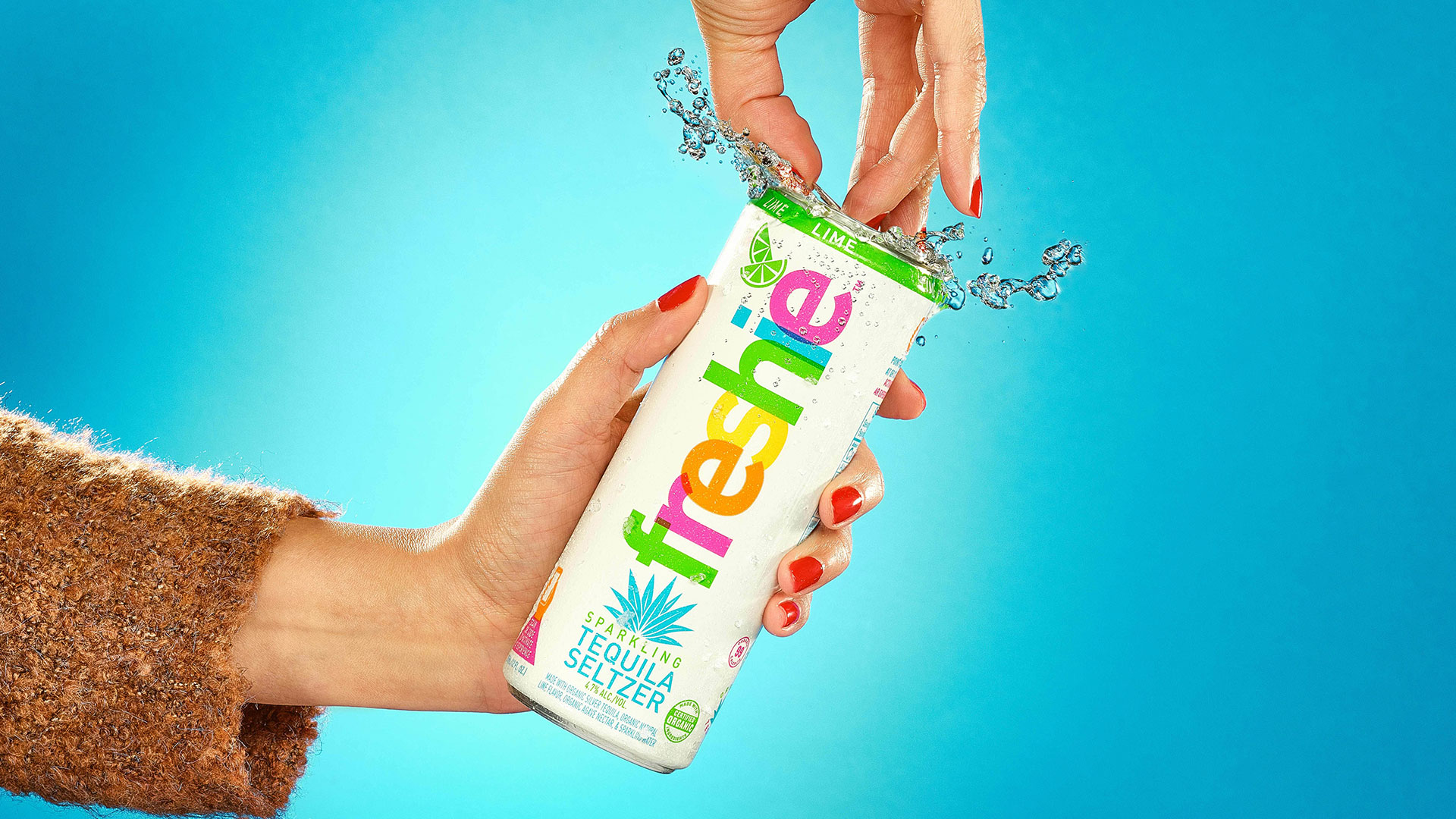 Premium Sparkling Tequila Seltzer.
Freshie
When the entrepreneurs behind Freshie, the first certified organic silver tequila seltzer sought an indelible identity for their new beverage, they turned to Affinity Creative Group. The founders, Paige and Ryne Iseminger, aimed to quickly convey the fun, lively, and adventurous feeling of a south of the border vacation, while also communicating the use of genuine, unadulterated, and pure ingredients. The challenge: get all of that messaging to fit on a slim, 12 oz. aluminum can.
THE RESULTS
The name itself, Freshie, embodies fun lively energy—so the Affinity design experts unlocked that dynamism through the use of bold typography, vibrant color, and a memorable design layout. Now, the brand name in itself personifies and projects the vibe of Mexico—a south of the border holiday state of mind.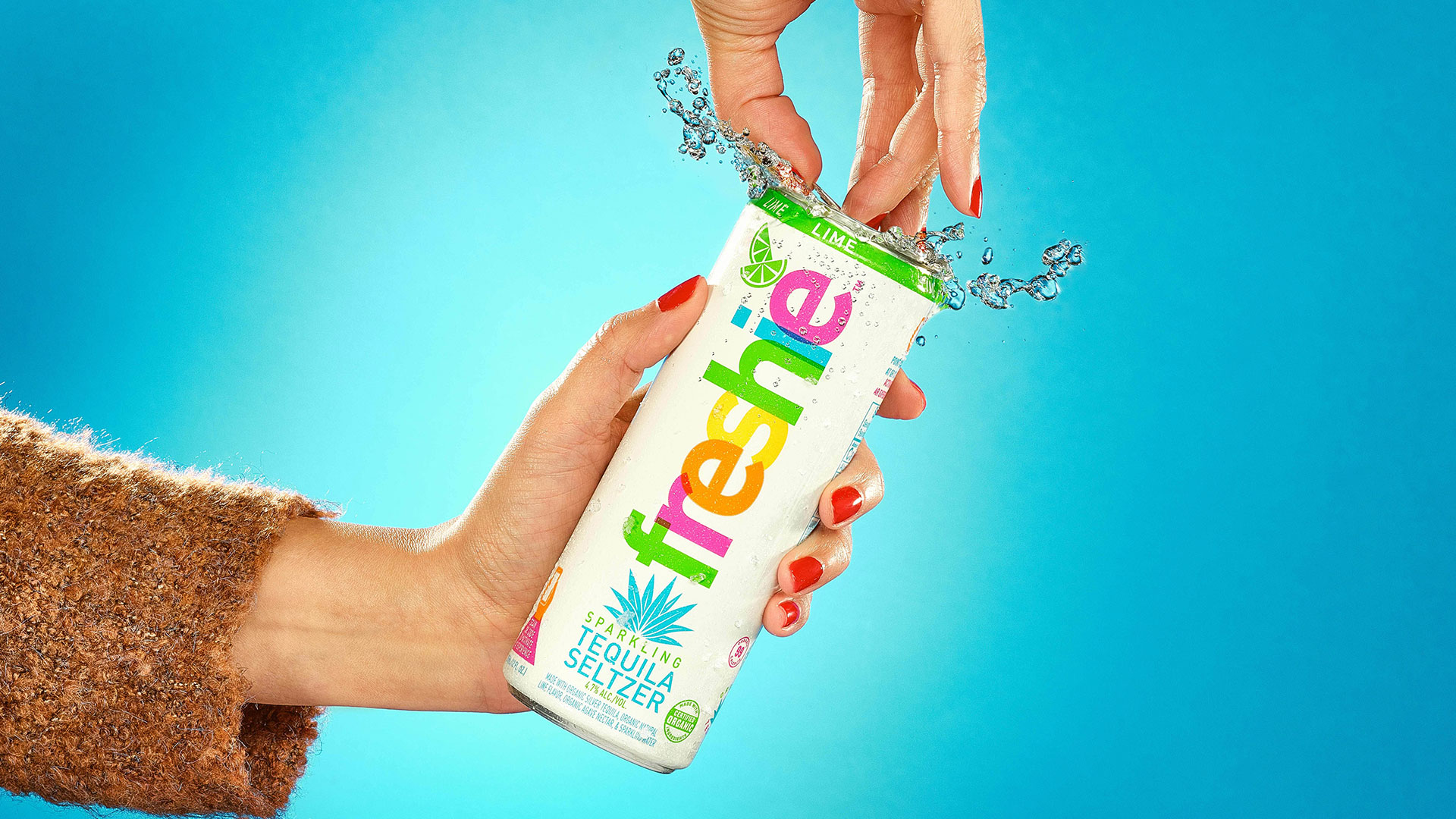 BRAND IDENTITY
COMMUNICATING A LIVELY, FUN LIFESTYLE, ALONG WITH THE VERY FINEST INGREDIENTS AVAILABLE.
The new premium sparkling tequila seltzer, with only 99 calories, is an all certified organic, gluten-free, non-GMO beverage with distilled ingredients. Affinity wanted to communicate the use of Freshie's pure ingredients, while projecting the fun and lively feeling of a south of the border vacation.
BRAND & PACKAGING DESIGN
DESIGNING MORE THAN THE LOOK OF A NEW DRINK… IT'S AN ADVENTURE IN A CAN.
The Affinity team quickly went to work exploring a range of design solutions to visually communicate the distinctive set of attributes that sets this product apart from a growing field of competitors. Ultimately, after exploring a range of options, the branding and packaging design solution emerged in a simple yet brilliant form. The expressive, colorful, overlapping translucent letterforms, combined with graphically depicted ingredients and a scattering of effervescent bubbles completes the total package.
As a designer myself, I knew it was no easy task to get the look and feel we wanted on that little can. The Affinity team made it happen though, much to our delightful surprise. The branding screams fun while projecting a high degree of credibility, particularly with regard to our use of all-natural and organic ingredients. Affinity Creative truly helped us say adventure, fun, and outstanding quality, all on the smallest of packaging formats.

Paige Iseminger, Co-founder |

Freshie