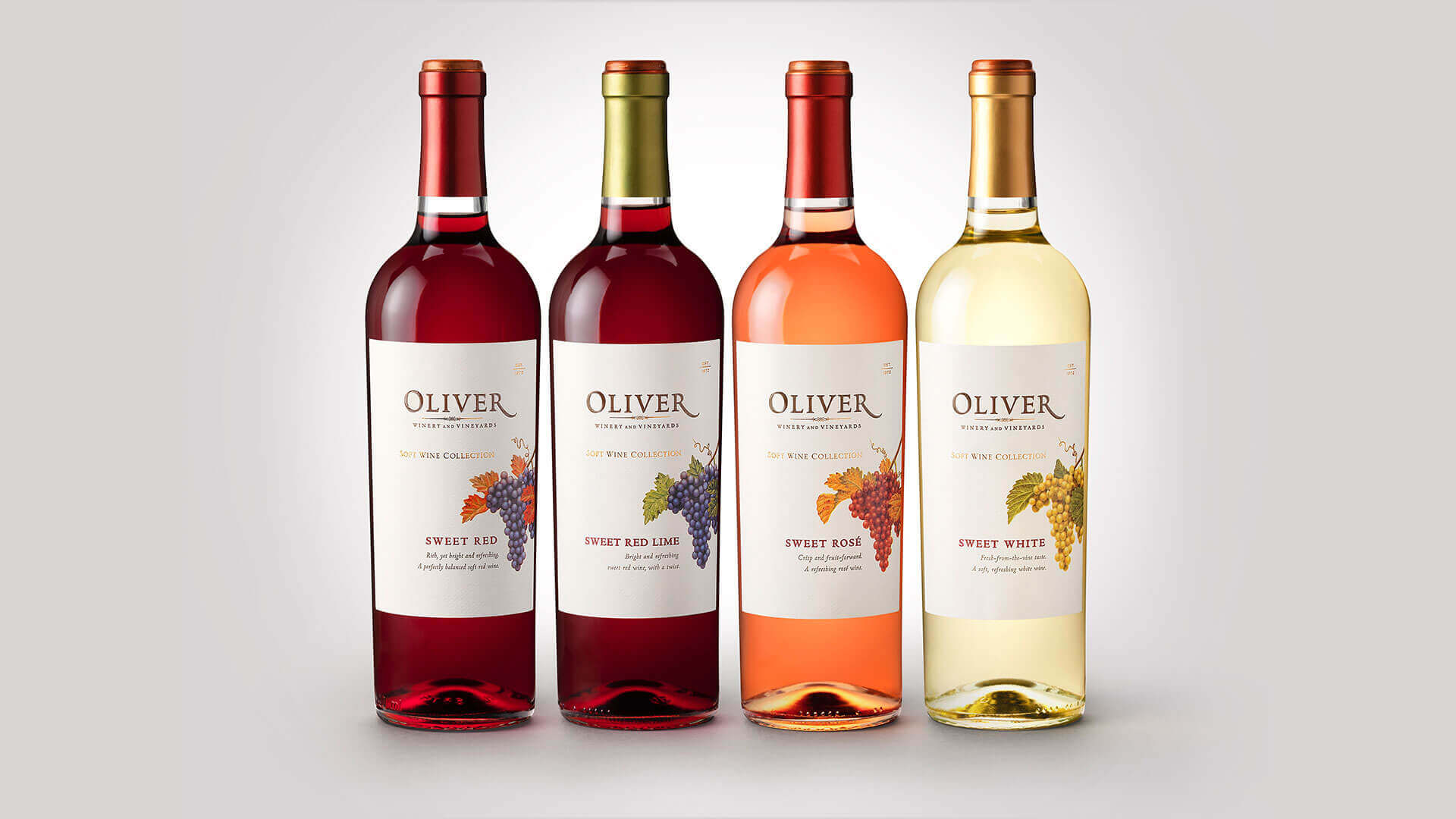 A Sweet Redesign
Oliver Winery
Since its modest beginnings in Bloomington, Indiana in 1960, Oliver Winery & Vineyards has grown to become one of the largest wine producers in the U.S. Their success is fueled by a philosophy that all styles of wine deserve the highest degrees of the winemaker's craft, commitment to quality and respect for customer choice. With the goal of expanding retail distribution and inviting more consumers to explore the Oliver range of fruit-forward, refreshing and tasty wines, Oliver leadership engaged Affinity Creative to carefully and delicately evolve the look of it's foundational line of wines, known as The Soft Collection.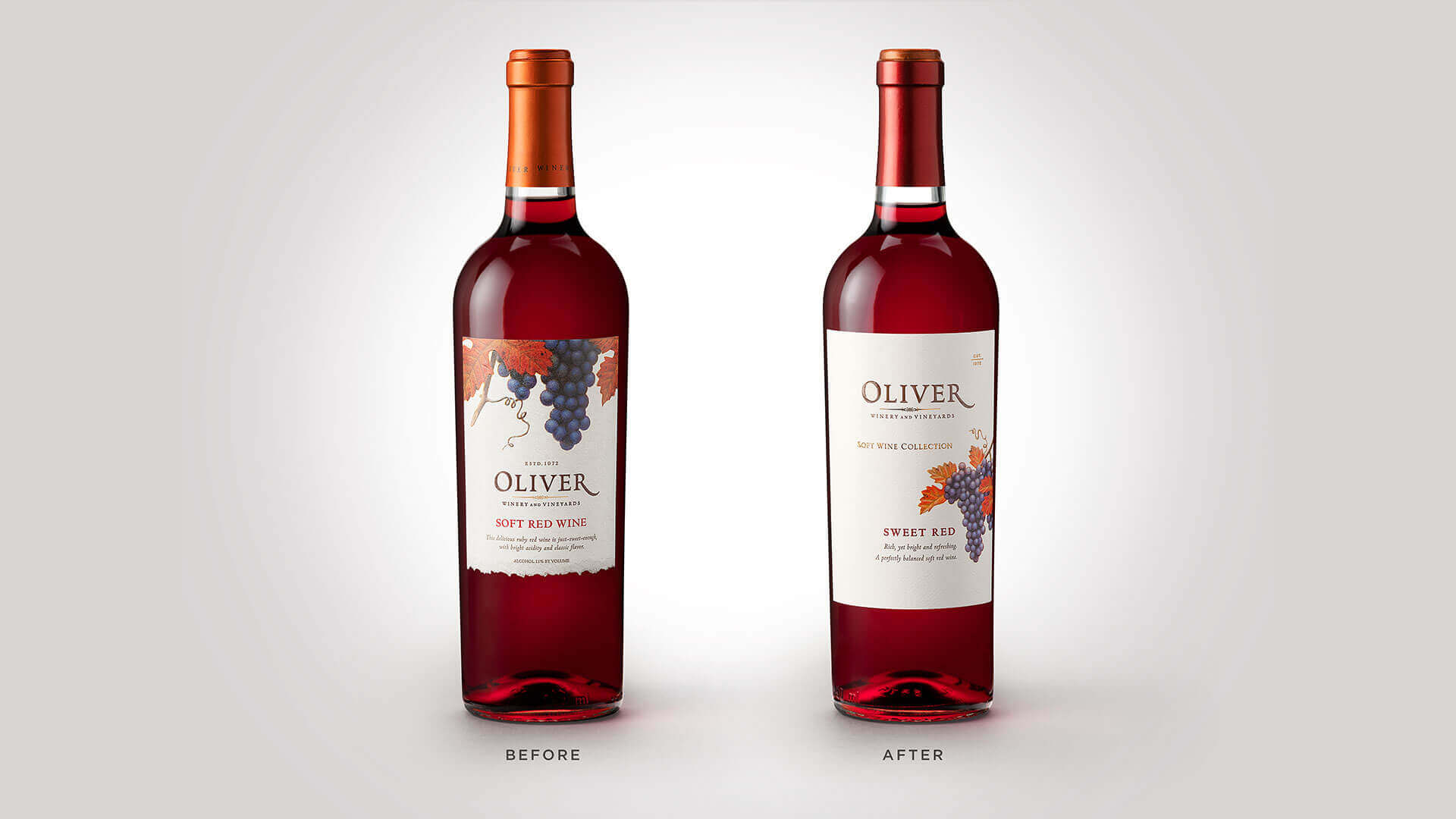 BRAND PACKAGING
MAKING LIFE A LITTLE SWEETER.
One of the most significant changes made was to state on the labels that these were sweet wines. Through a category audit, Affinity determined that it was not only okay to identify the wines as 'Sweet Red' or 'Sweet Rose'; the consumer actually preferred and appreciated this straightforward communication of flavor profile. It also enforces Founder, Bill Oliver's belief that wine is an experience everyone can enjoy.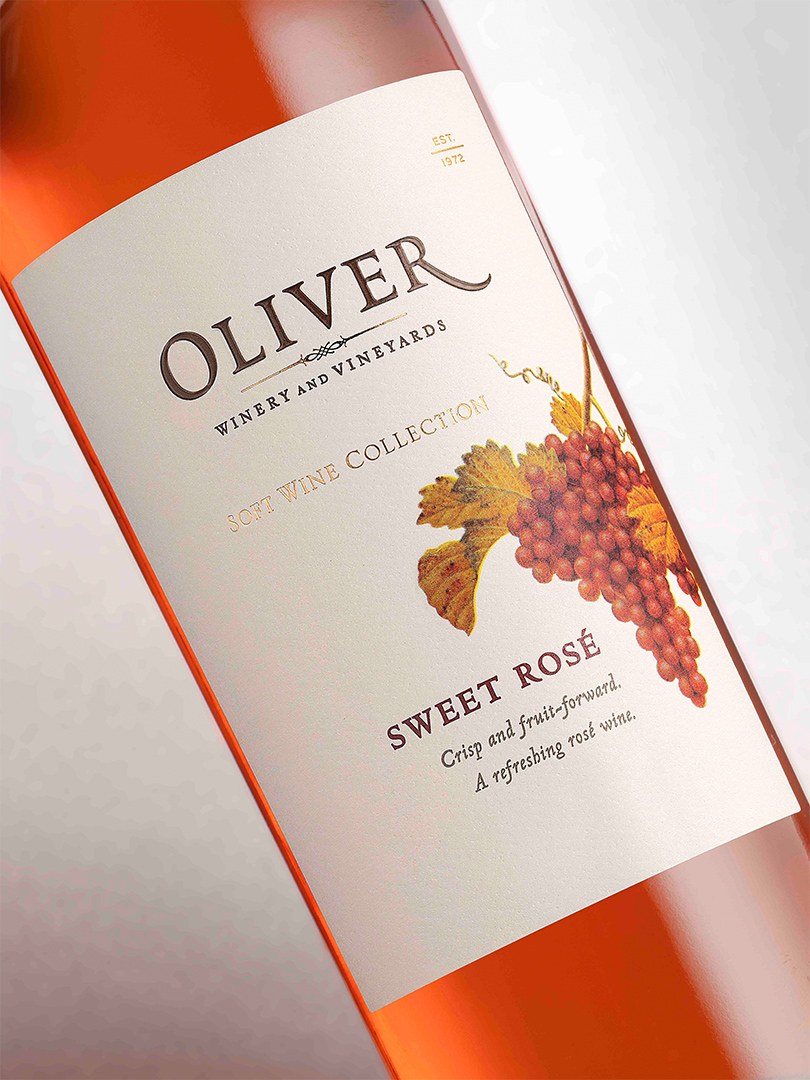 LABEL REDESIGN
A PACKAGING PROGRAM THAT'S FRESH OFF THE VINE.
Affinity Creative Group designers simplified and enlivened the existing illustration of a grape cluster so it now appears 'fresh off the vine'. Additionally, by shifting the location of the fruit, the label is no longer 'top-heavy', allowing the Oliver name to take 'center stage'. The new location of the grape cluster on the lower right hand side of the label is more unexpected and arresting—it stops the eye and visually cradles the varietal descriptor for added legibility.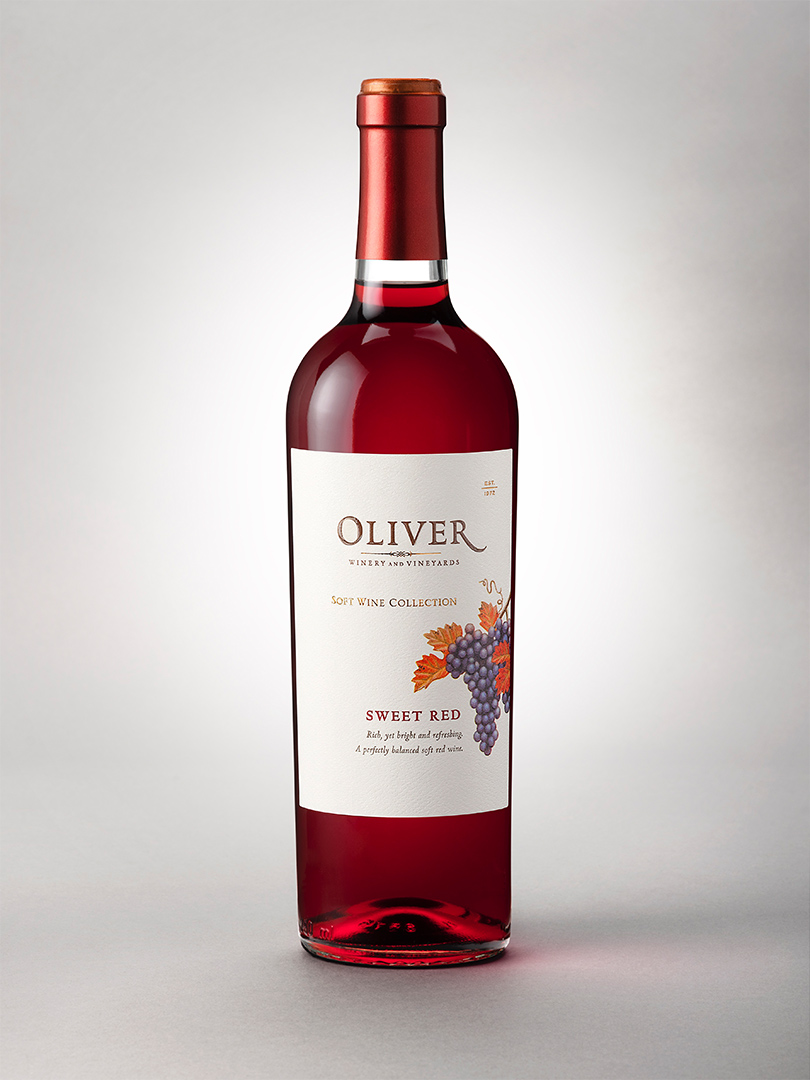 PACKAGING ENGANCEMENTS
RETAINING A FAMILIAR LOOK AND FEEL.
Since Oliver Sweet Red Wine is one of the top best selling sweet wines sold in the U.S. The Affinity Creative team made many other adjustments and embellishments to the label design, all with an eye toward enhancing, upgrading and polishing existing design elements so they work to maximum effectiveness in new markets, where consumers may not be familiar with the Oliver Winery and Vineyards brand.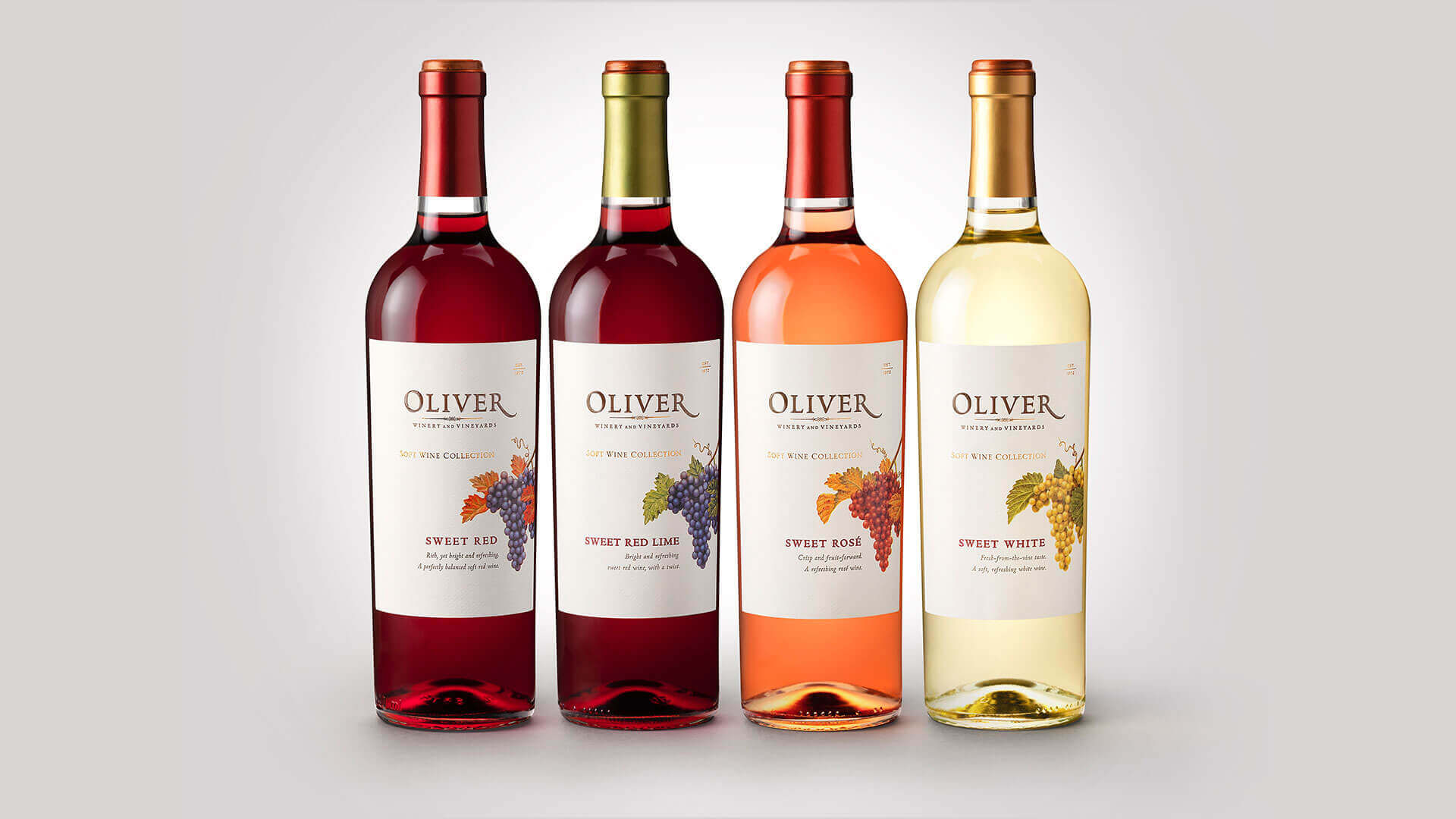 The Affinity Creative team adeptly balanced a fresh, new look with the need for continued brand recognition. We are so pleased with the results of the project.

Julie Adams, President,

Oliver Winery and Vineyards