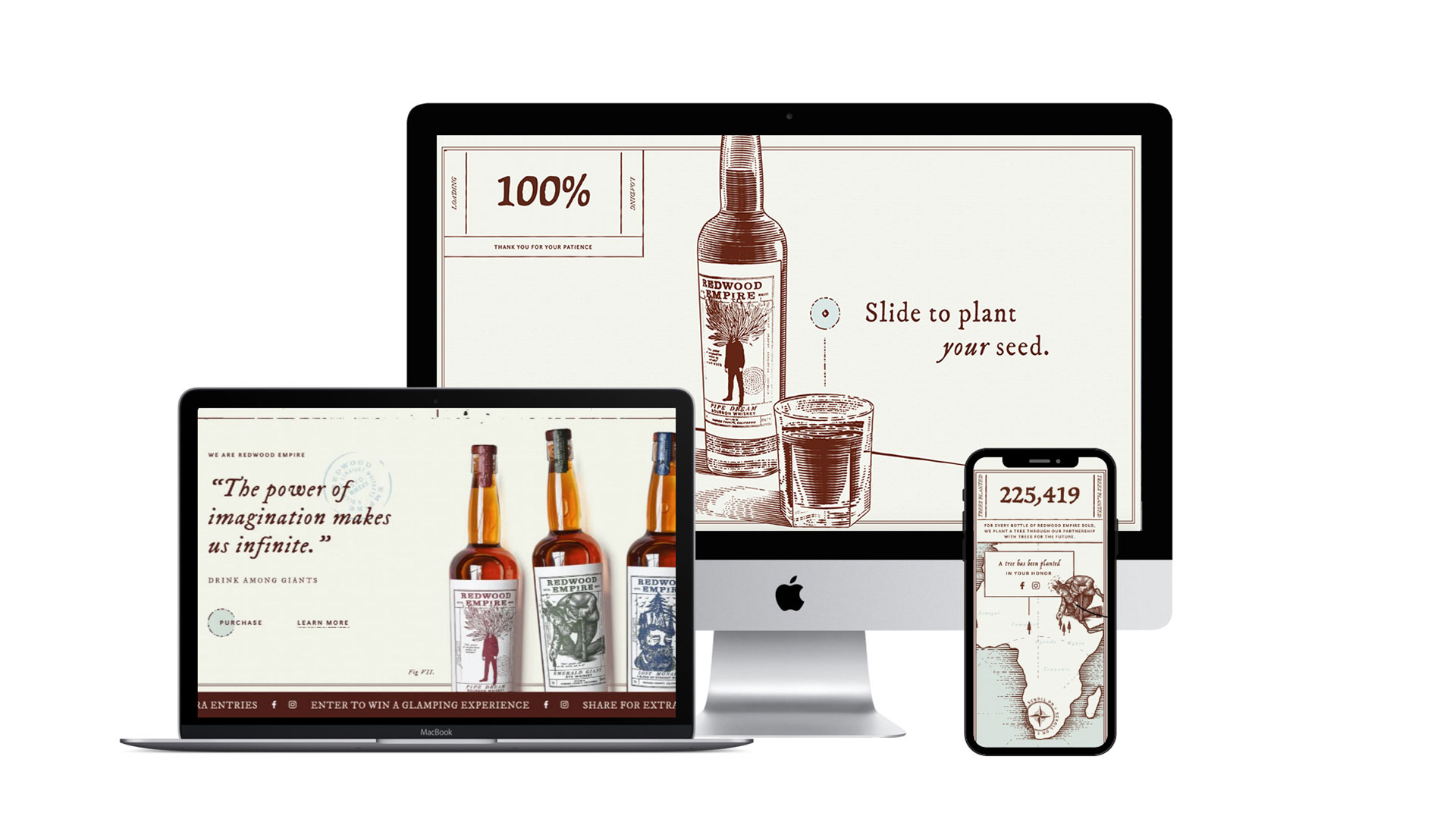 Earth Month With A Redwood Glamping Sweepstakes
Redwood Empire Whiskey
Affinity Creative Group developed a 360-degree campaign strategy for Redwood Empire Whiskey's Earth Month With A Redwood campaign. By utilizing QR codes across in-store and on-premise materials, as well as paid and organic social media efforts, the campaign's goal was to drive traffic to the dedicated microsite while educating and incentivizing consumers to enter the Redwood Glamping Experience Sweepstakes.
STRATEGY
A SEAMLESS 360-DEGREE CAMPAIGN ACROSS AN ECOSYSTEM OF INTERCONNECTED MEDIA
Two of the client's main goals were to grow the Redwood Empire Whiskey's social audiences and email subscriber list. To do this, Affinity Creative Group designed and executed a strategy that included launching a sweepstakes for a 3-night all-inclusive luxury glamping getaway in Sonoma County, a 30-day social content calendar, paid social media ads, an email marketing campaign, a dedicated Earth Month microsite, and retail and point-of-sale materials.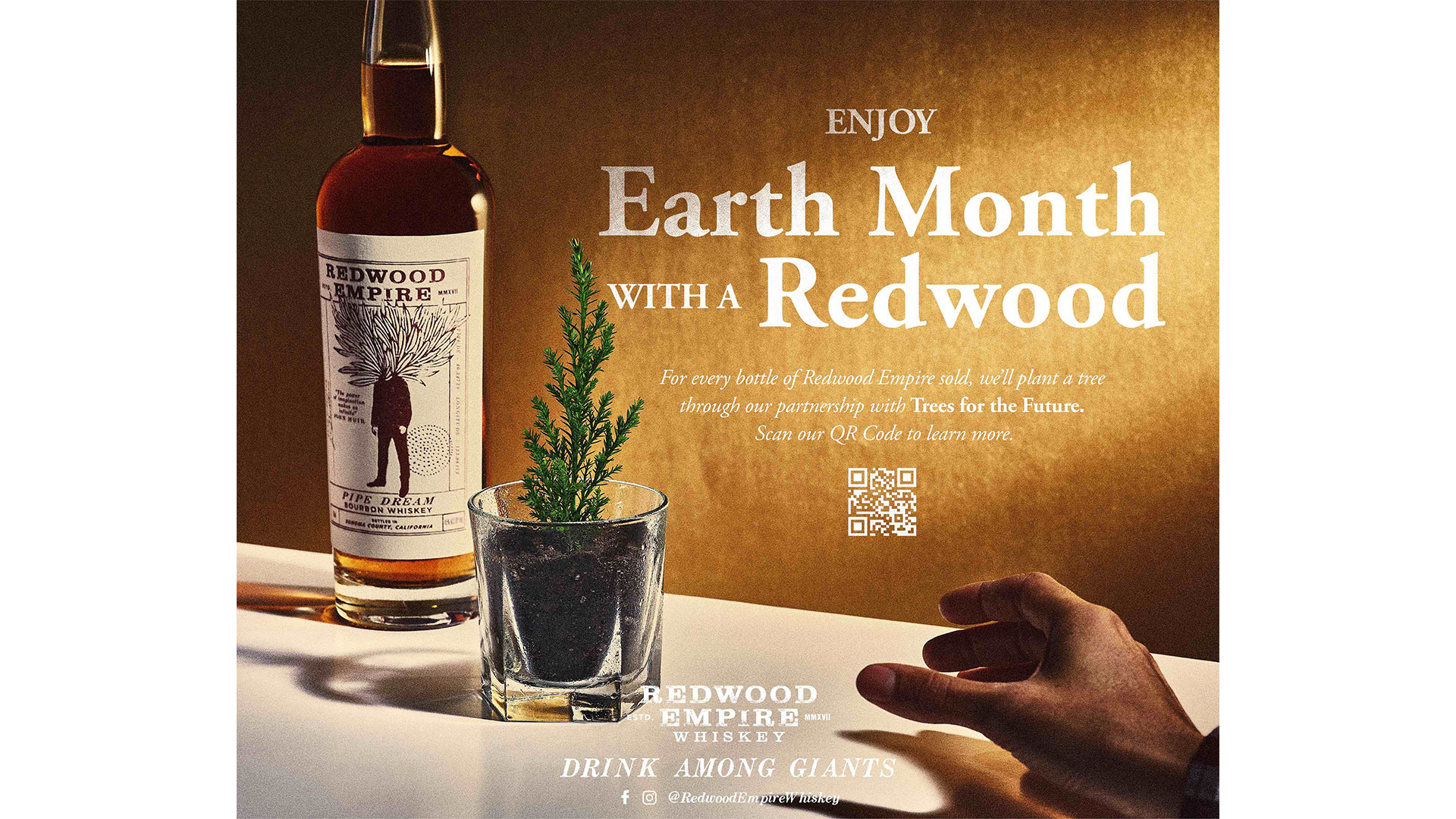 EARTH MONTH MICROSITE
DRIVING TRAFFIC TO THE DEDICATED MICROSITE
We designed and developed a campaign-specific microsite with CRM integration and social sharing functionality to create an immersive online destination featuring interactive components that illustrated the whiskey brand's products, partnerships and points of differentiation. Dynamic imagery and custom illustrations showcased the campaign sweepstakes for a glamping experience in the Coastal Redwoods of California.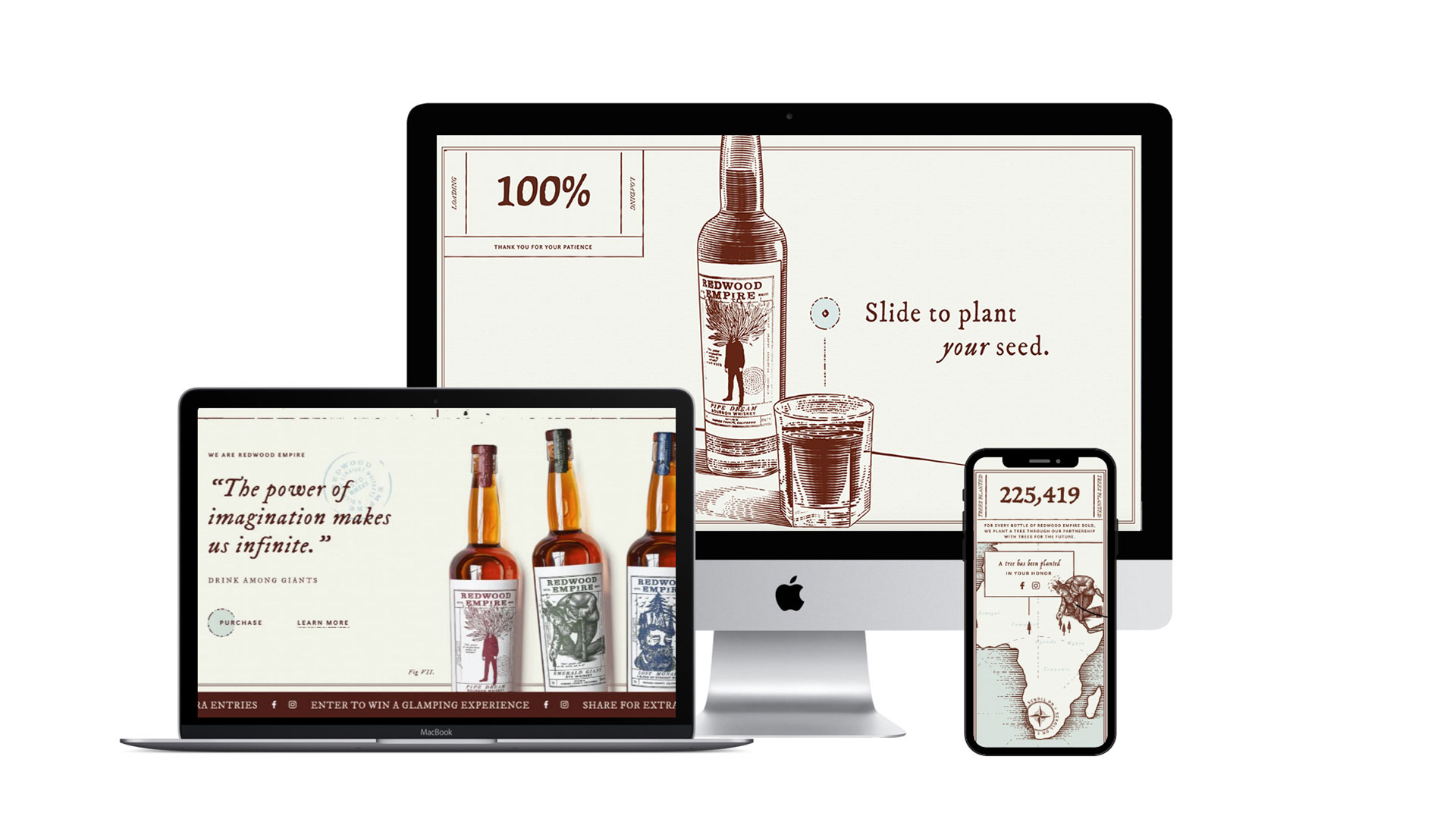 SOCIAL
AMPLIFY VOICE, EXPAND AUDIENCE & FOSTER COMMUNITY
We developed a 30-day social media content calendar that included distinct Earth Month-focused content themes, custom photography, video, and copy. Robust influencer marketing campaigns, social advertising and weekly analytics reports allowed us to effectively reach the brand's target demographics and grow the audiences on Facebook and Instagram while driving sweepstakes entries and email subscribers for ROI that would last well beyond the parameters of the campaign.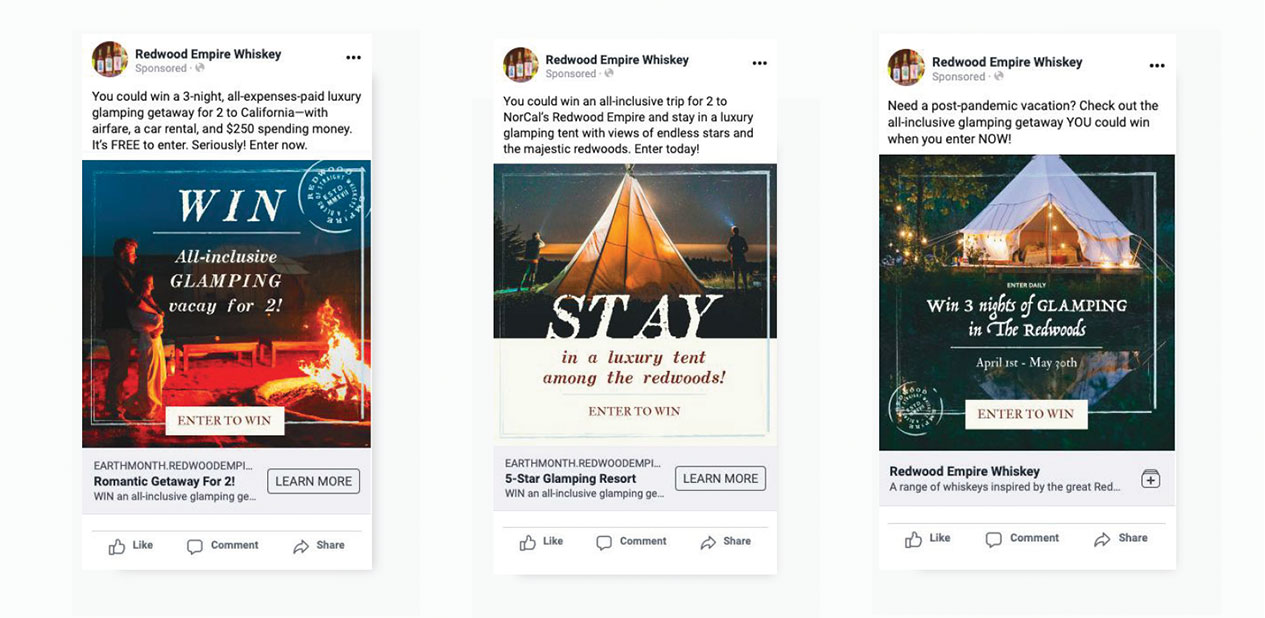 CONTENT MARKETING
CAMPAIGN PHOTOGRAPHY & VIDEOGRAPHY
The Affinity digital team produced original video and photography to support the Earth Month campaign, as well as custom graphics with Earth Month-themed cocktails and virtual mixologist demonstrations, exclusive whiskey cocktail recipes, distillery team features, a distilling 101 educational series, and tips for sustainable living practices. 
IMPACT
IT'S ALL ABOUT CONVERSION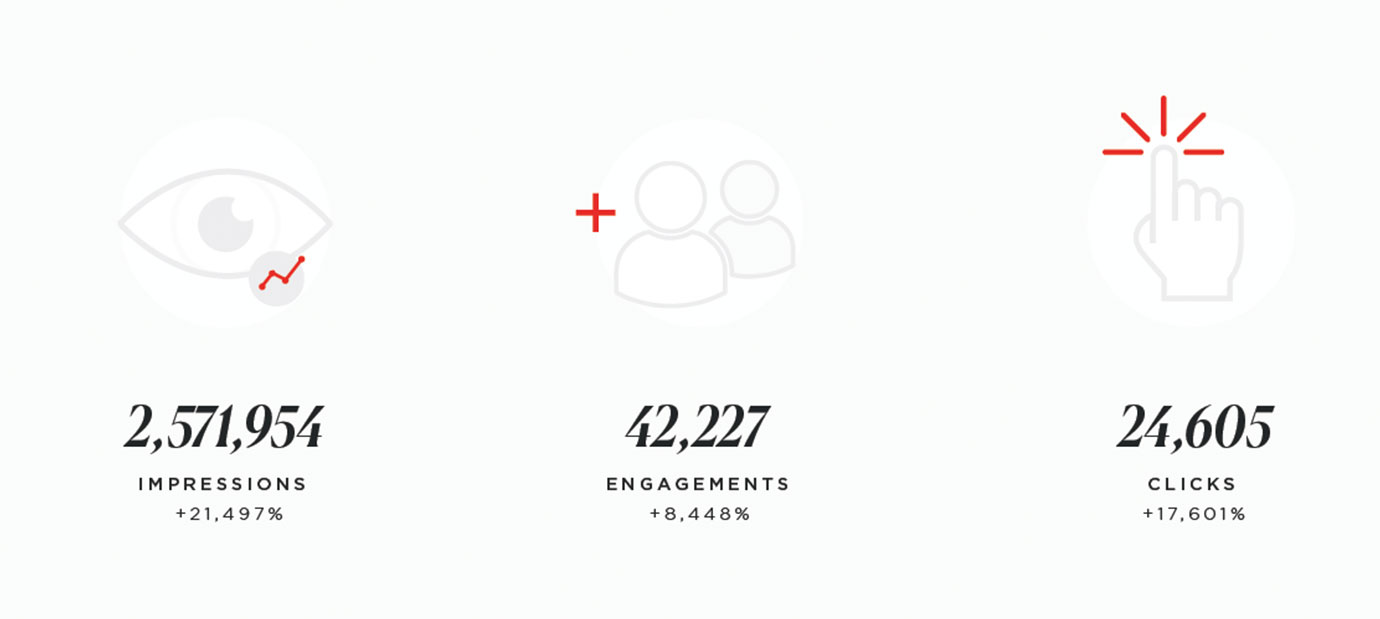 The team at Affinity Creative is going above and beyond to over-deliver on KPIs for Redwood Empire's Earth Month campaign. Affinity is flexible in adapting to an expanded project scope and integrating their innovative concepts to make the campaign more meaningful to our target consumers.

Dave Trebilcock, Director of Brand Marketing |

Purple Brands