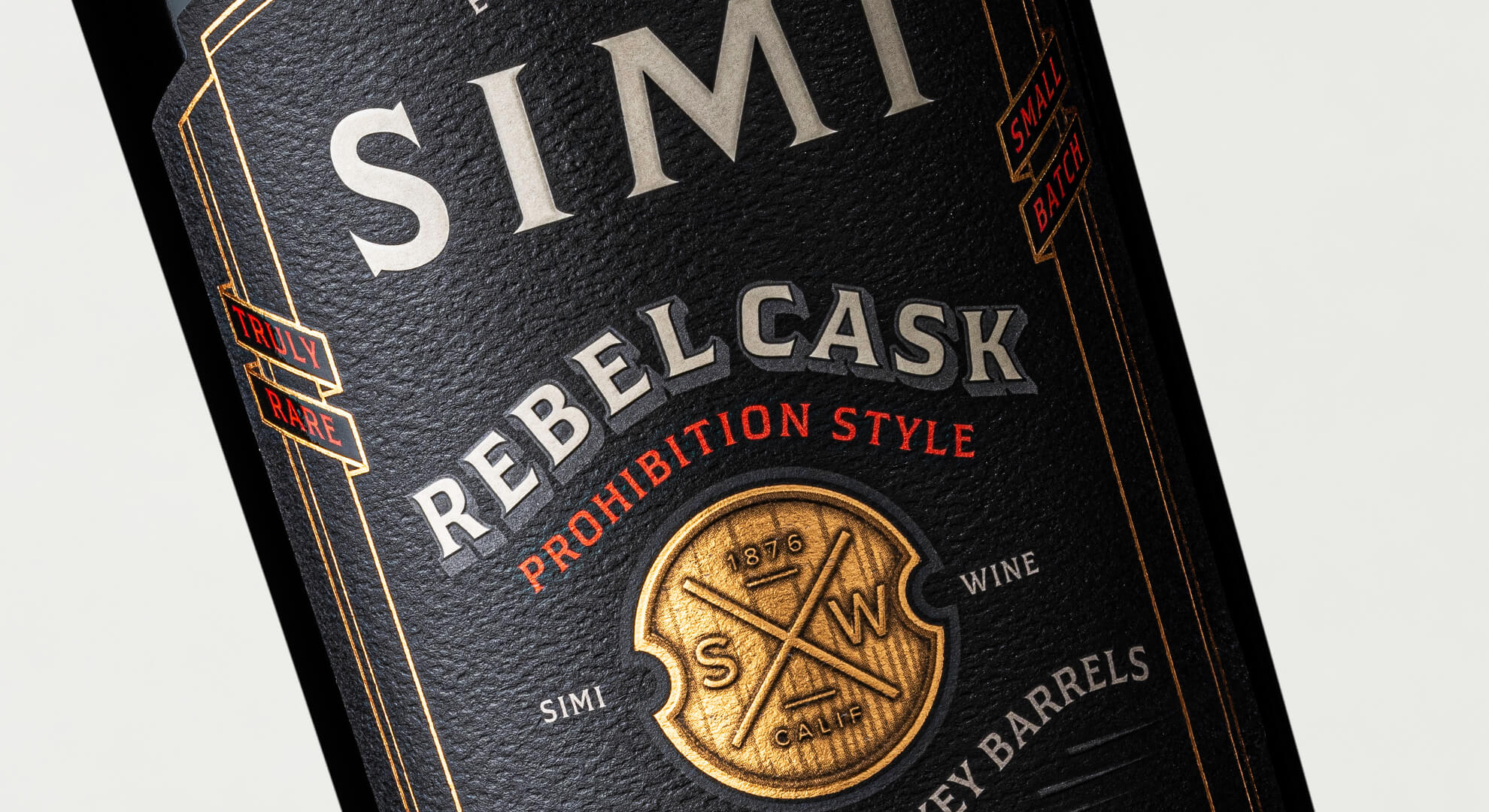 Rebellious Spirit
Simi Rebel Cask
Simi Winery decided to add a spirits barrel aged wine line extension to capitalize on the popularity of this category. We were asked to connect the historical Simi packaging look and feel with Prohibition and Rye Whiskey cues to create a unique spirits aged offering for the Simi brand. This was an obvious choice as a spirits barrel aged wine line extension, based on its Prohibition era roots and authentic rebellious spirit.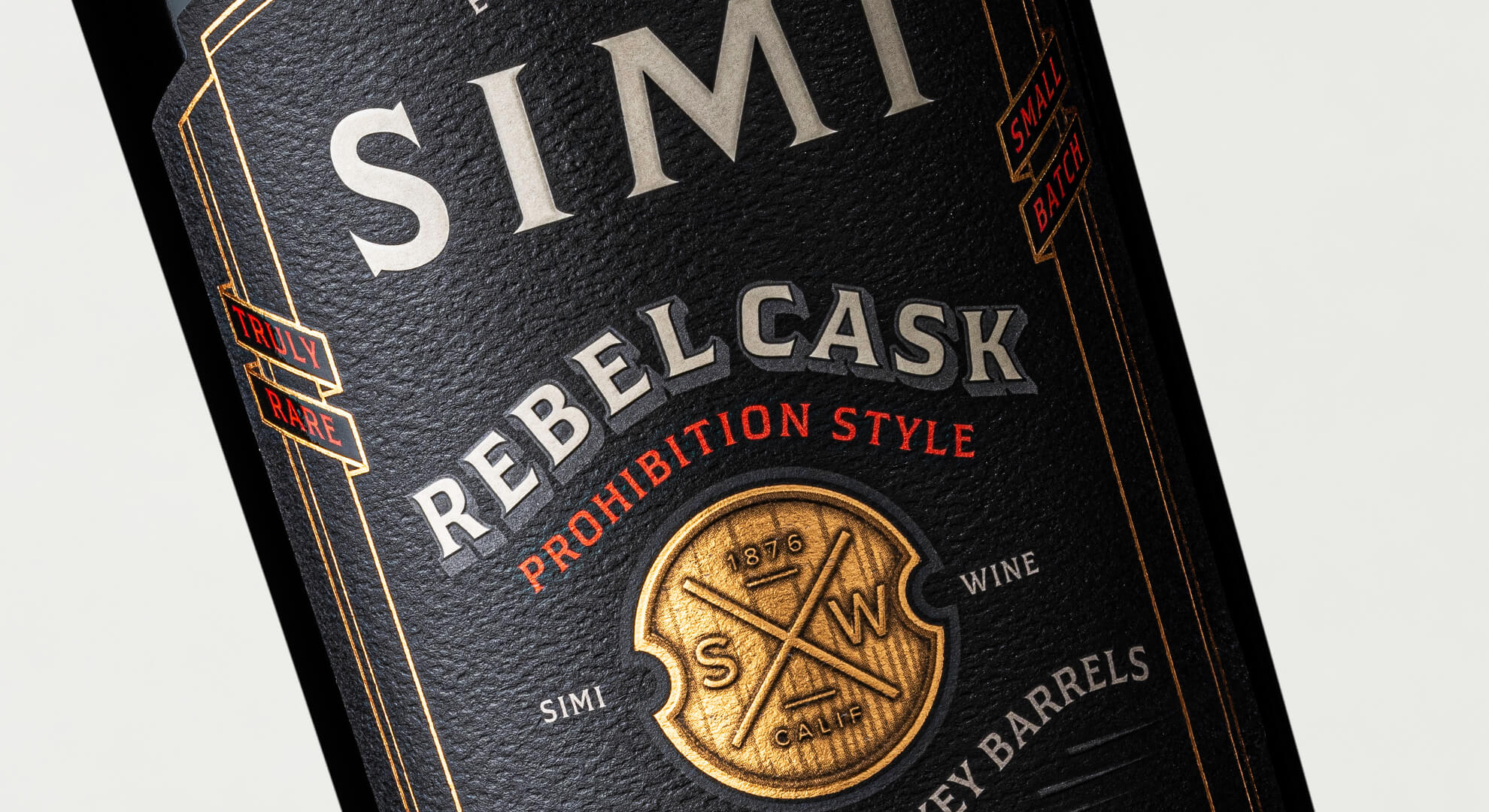 We incorporated quality and category cues to provide shelf pop to showcase this alternative wine style. Use of a cream, red and gray type treatment create a prohibition style vintage look and feel, in combination with selective emboss and textured deboss throughout and gloss silkscreen for added appeal.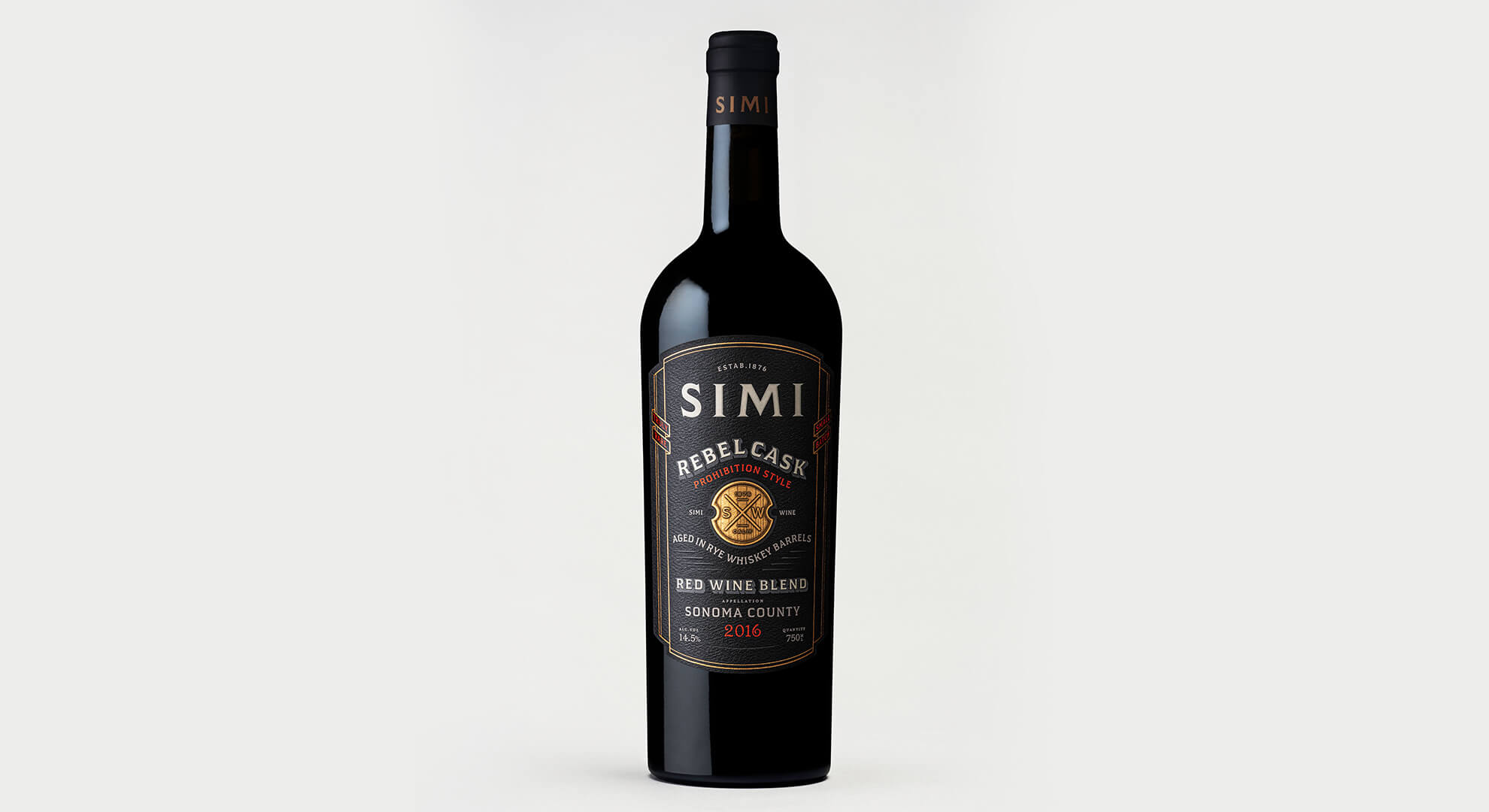 The Simi historic wine barrel is used as focal point, symbolizing the historic railroad that runs through the property. To complete the look, we framed our unique diecut label with a rich copper foil.
A timeless design that honors the past, the present, and the future.