2022 Emerging Trends in Wine & Spirits Packaging Design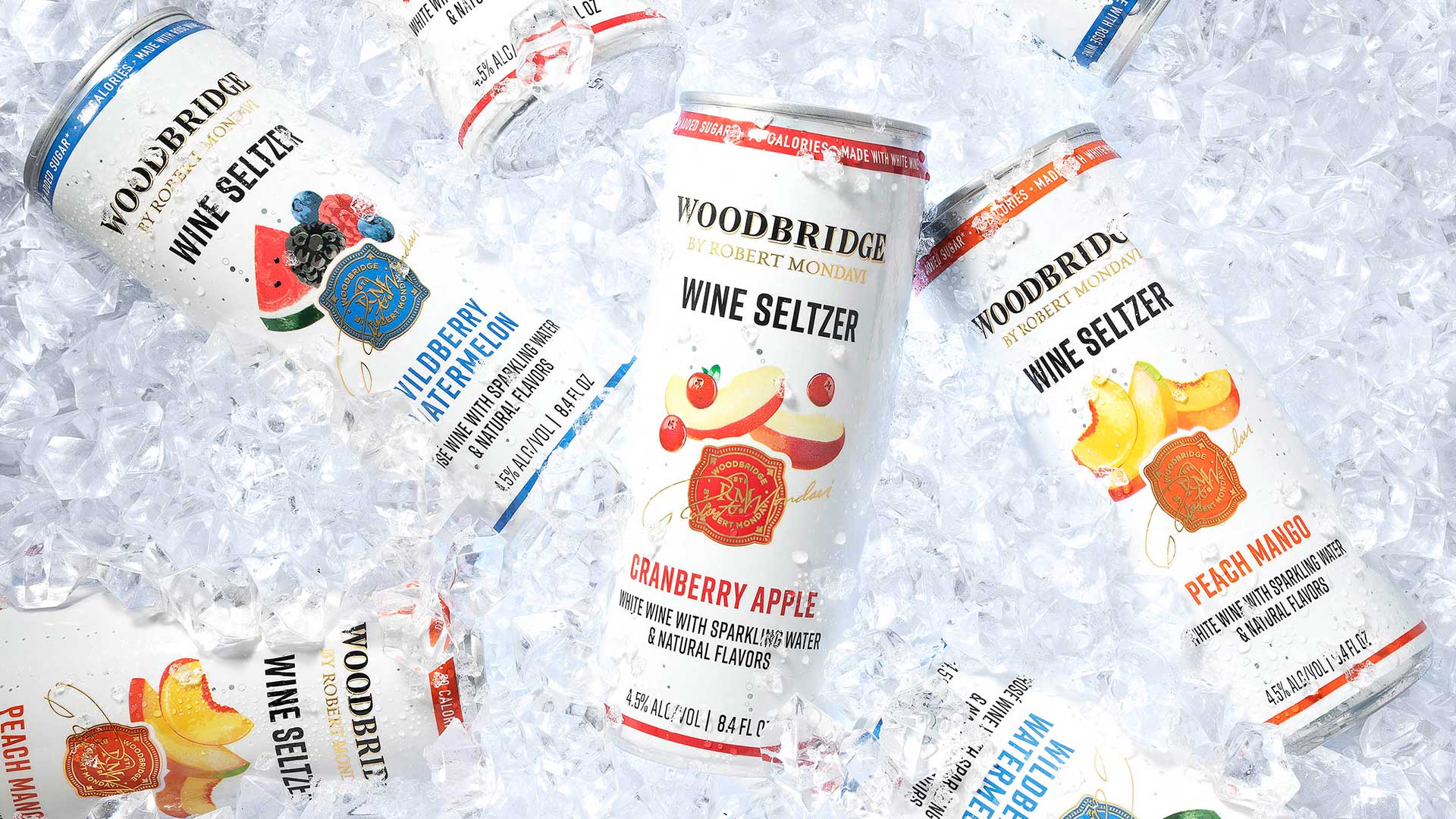 As the pandemic continues, it's evident that consumer behavior within the wine and spirits industry has drastically changed, forcing brands to reimagine the way they connect with their audience.
From the acceleration of trends that were already gaining traction, such as increased digital adoption, to emerging behaviors like the rising focus on sustainability and health, adult beverage packaging design is adapting to these trends. Both emerging brands and established players can find success by catering to three key trends: Digital adoption, values-based purchasing, and the health-conscious consumer.
Digital Adoption
Digital fluency is now imperative to everyone looking to access goods and services—and that includes purchasing our favorite beverages. The pandemic-related closure of bars, restaurants, and tasting rooms led a surge in online purchasing that shows little sign of abating. Adult beverage brands that relied on in-person experiential marketing had no recourse but to develop digital offerings—and find new ways to stand out amid the competition.
This adjustment led to an evolution in wine and spirits packaging design, as brands sought new ways to connect with consumers digitally. In addition to designing for retail shelves, designers now must ensure that packages perform well on screen. Considerations such as how a product will photograph and how that product photography will render in a one-inch thumbnail image on an iPhone is now equally important as "shelf pop."
But that's not all: The shift to a digital shopping experience has also led to a greater focus on secondary packaging. Adult beverage brands successfully navigating pandemic-related behavior changes understand that the consumer experience doesn't stop at the screen. Each point of contact is an opportunity to captivate and generate brand affinity. Reinforcing an online purchase with a phenomenal unboxing experience is essential for luxury brands and a best practice for any brand. Whether it's a unique box design or the addition of value-added elements included with the product, the consumer experience should be carefully curated from start to finish.
Values-based Purchasing
The pandemic amplified concern around climate change and the environment, bringing more awareness on where food and beverage brands source their products. In 2020, when grocery store shelves were sparsely stocked, food security and associated interest in a sustainable food system entered the mainstream conversation.
Brands entering 2022 with eco-conscious messaging are winning. Consumers are seeing lighter-weight bottles that help reduce shipping-related fuel consumption, less metallic foil to minimize the associated metals and plastic waste from manufacturing, and the use of alternative packaging formats such as aluminum cans, aseptic packs like Tetra Pak, and boxed wine on the shelf.
According to The Environmental Protection Agency, aluminum cans have 68% recyclable content and are a more environmentally friendly packaging alternative. Boxed wine represents good value, is recyclable, and comes with the added benefit of keeping wine fresh for up to six weeks.
Health Awareness: The Health-conscious Consumer
With a heightened focus on wellness and nutrition, the pre-COVID rise in "better for you beverages" continues to accelerate throughout the pandemic due to the health benefits and low-calorie options. Pioneered by the popular White Claw hard seltzer, consumers prefer having a light adult beverage option that doesn't add to the waistline.
A better for you beverage needs to communicate quality, value, and key selling points on the package design, such as reduced alcohol content, a gluten-free or vegan product, or other attributes and benefits. Brands need to rely on their products' quality ingredients and taste to stand out from the competition.
What does this mean for wine and spirits design?
Wine and spirits packaging design needs to communicate both the brand essence and product attributes with precision, clarity and a compelling message that resonates emotionally with consumers. Today, adult beverage design is a delicate balancing act of ensuring all the relevant information is easily accessible while also conveying personality, value, quality, and the ability to stand out on both the screen and the shelf. Brands that take steps to create design solutions that speak to all of the above will find themselves well-positioned for 2022 and beyond.
Do You Need Help Developing New Packaging Design?
The expert team of talented designers and consultants at Affinity Creative develop on-target brand identity strategies, build competitive brand portfolio architectures, and craft custom package design systems that make our clients stand out. If you need help updating your brand identity or the look and feel of your product packaging, learn how we can help add value to your efforts by getting in touch today!
About The Author: Cynthia Sterling led Sterling Creativeworks for 24 years before merging her talents with Affinity Creative Group. As Creative Director, Cynthia spearheads an exceptional team of industry-leading branding and packaging experts in building stand-out brands for leading wine, spirits, and food producers.